Some of the sector's biggest names have invested millions on Brexit contingency plans. But supply chain upheaval is unavoidable, writes Shane Brennan.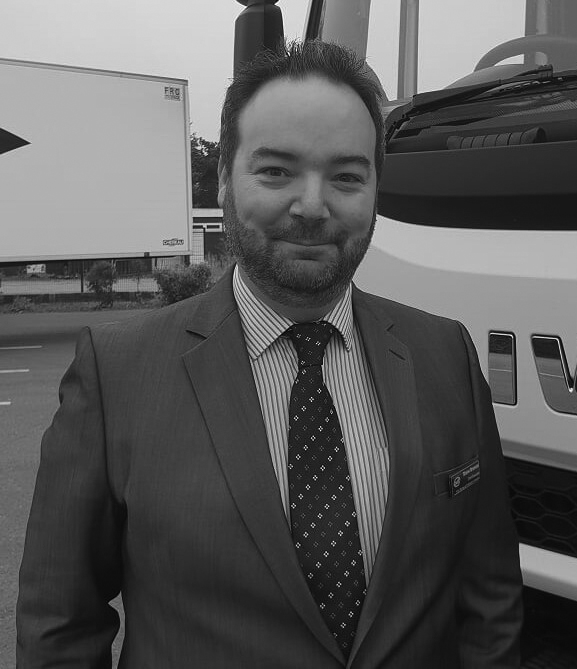 I began my new role as Chief Executive of the Food Storage and Distribution Federation (FSDF) in July. That same week we received our first call from a journalist asking us to confirm whether businesses were booking up warehouse space in preparation for a potential no deal Brexit. In the months since then, the idea of queues, stockpiles and shortages has become one of the most vivid practical illustrations of what a no deal Brexit could mean in practice.
This kind of media gaze is not something our industry is accustomed to. FSDF is the trade association for food logistics providers. Our membership is overwhelmingly drawn from companies
that specialise in moving and storing frozen and chilled food for manufacturers and retailers. It's a segment of the FMCG industry that has been the victim of its own success for many years: Efficient, reliable and largely unnoticed.
Our businesses have shown their ability to meet the ever-changing demands of consumers, retailers or manufacturers. Relentless focus on efficiency means that costs are low, and margins are keen. Our golden triangle logistics model means that distribution operations based in the centre of the mainland UK can serve 90 percent of the country with goods, within one lorry driver's working shift. As a result, oursupply chain has led the just-in-time transformation that is now largely ubiquitous across modern day manufacturing and retail.
Supply chain professionals are problem solvers, and I am reassured by the systematic, practical and unflustered approach our members are taking to Brexit preparations.
That is of course not to underestimate the scale and unprecedented nature of this challenge. Supply chain shocks are usually unpredictable. Civil disobedience, severe weather, power or fuel shortages share the common characteristic that they are sudden and unexpected. Brexit has been a long time coming. That should be a positive, but I doubt many senior executives see it that way.
Whilst we (think we) know the date, we still know little else about what will happen. At one extreme is a scenario that sees an acrimonious divorce, requiring immediate reconfiguration of the legal foundation upon which trade flows happen, at the other is business as usual. Rational businesses have quite rightly waited until the latest possible point to spend large sums of money on business changes that could still prove to be completely unnecessary.
However, with 29 March fast approaching, the wait and see policy is increasingly untenable. The first option, admittedly available only for long shelf life or frozen foods, is to invest in more inventory or to relocate stock from stores in the EU on to UK shores. It is a strategy that makes a lot of sense, especially for manufacturers that do not want to see production lines grinding to a halt for lack of a particular ingredient.
However, in moving to this Plan A contingency there is an immediate problem. The stores are already full.
Our logistics infrastructure, evolved to be lean and efficient, doesn't include lots of additional capacity to meet such a significant change in demand. An opportunity for investment perhaps, but it would be a brave business that made the commitment to building new capacity simply to accommodate what would likely be a short-lived artificial peak in demand.
All this means that stockpiling is far from the answer to planning for a no-deal Brexit. It also means that in thinking about preparing for no deal we must plan based on the expectation that there will be shortages, rather than planning to avoid them.
There is no way to maintain business as usual. So, a credible Brexit plan becomes about reconfiguring what businesses plan to sell. Consolidation of range, making sure the shelves are full, but with less variety.
By taking a close look at range, assessing product-line-by-product-line the supply chain risks, choices can be made over where the main risks are and how to prioritise. The fact that businesses are having to do this is so far from ideal, but it is a necessary exercise and one that will sort out the strong from the weak, if the worse really does happen.   
Over decades our food chain has evolved to provide unparalleled choice and availability. It is a feat of significant progress that a UK consumer can purchase any food they like, from anywhere in the world at any time of year. It is something we have become used to.
No deal Brexit may create a window of time when that is not the case, maybe for a few days, maybe for a few months. Faced with this reality we must work together as an industry to keep our customers with us.
What we can be sure of is, whatever the short-term pain, our world-class manufacturing, supply chain and retail businesses will get through it. And of course, with the prospect of some sort of transitional deal still very likely to be agreed, none of this may come to pass at all.