In 1985, a fresh faced, 21-year-old Edinburgh University graduate ambled through the doors of Unilever's London headquarters and began his first full day as a marketing trainee. More than three decades later, not only is he still with the Anglo-Dutch consumer goods giant, he has started 2019 as its new Chief Executive. Alan Jope's one company career has involved globetrotting stints in Asia, Russia, Africa, America and the Middle East. It's been a remarkable journey back to London where it all began for the 54-year-old Scotsman, though nobody is under any illusions about the turbulent times ahead. After years of smooth sailing and consistent profit growth, Jope must navigate the good ship Unilever through choppier waters caused by major changes to traditional consumer trends. The rise of online shopping and the emergence of popular discount stores like Aldi and Lidl have altered the retail landscape forever. The industry is stuck in a period of slower revenue growth – yet this company veteran is clearly primed for the challenge. "It will be a huge privilege to lead Unilever – a truly global company full of talented people, and brilliant brands," said Jope who has led Beauty and Personal Care, Unilever's largest division, since 2014.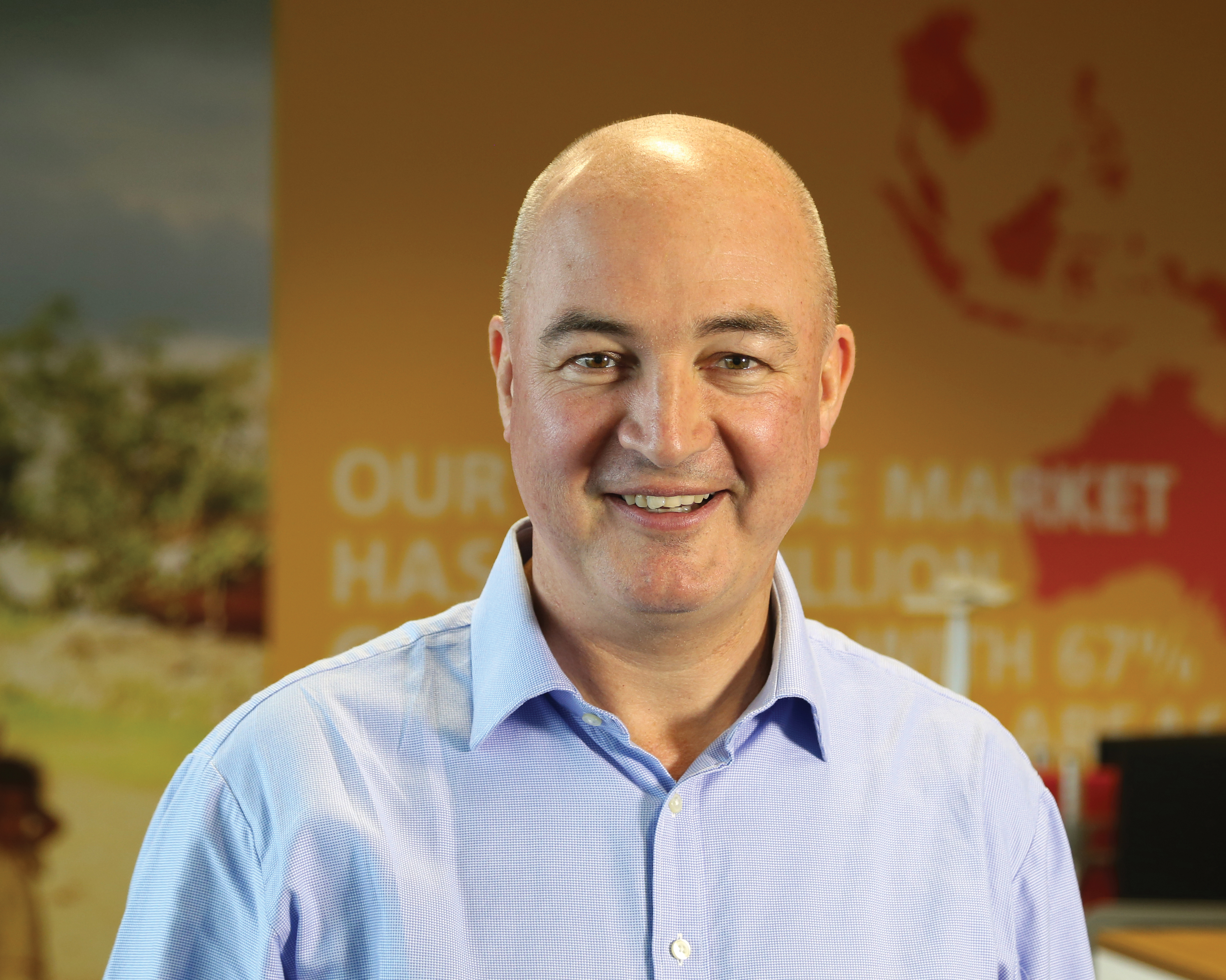 Unilever sells more than 400 big name brands into 180 countries and Jope added: "Over the 30 years I have worked at Unilever, I've seen the many ways in which our brands improve people's lives, positively impacting more than 2 billion citizens every day."
"Our global footprint includes strong positions in many important markets for the future and our focus will remain on serving our consumers, and our other multiple stakeholders, to deliver long-term growth and value creation."
Jope takes over from Paul Polman who stepped down in December after a decade in charge of the Dove and Marmite manufacturer. Polman announced his retirement in November, less than two months after his bold plan to shake up Unilever's structure was shot down by shareholders. Unilever has dual headquarters in both London and Rotterdam but under Polman's failed proposal, the company would have withdrawn from the UK and consolidated exclusively in the Netherlands. The Dutchman officially stepped down on New Year's Eve but remains at the company for the next six months to ensure a smooth changeover.
"I congratulate Alan on his appointment and look forward to working with him on the transition," said Polman. "Having worked closely with Alan for many years, I am highly confident that under his leadership, Unilever will prosper long into the future."
Jope boasts an excellent track record of leading Unilever's business in both developed and emerging markets around the world. If the company hadn't already shortlisted him as a potential future leader, it would certainly have noted the fact after his stint as chairman in China.
While there, Jope was tasked with having to play catch-up against domestic competitors as well as traditional rivals like L'Oréal. He achieved this by persuading shoppers to switch to new products like Clear anti-dandruff shampoo and by hitting the streets and personally visiting Chinese consumers in their homes, soaking up valuable information about their buying habits and brand loyalties. This research, which Jope also performed during his time in America, helped lift Unilever's Chinese sales by more than 10 percent a year.
Under Jope's expertise and guidance, Unilever's business in China "has gone extremely well," remarked Polman during a 2013 investor conference. "We've grown shares everywhere there."
Aside from having led the company's operations in North Asia and Africa, he spent more than a decade in senior Food, Home Care and Personal Care roles for Unilever in America.
"After growing up in Scotland, I joined Unilever in London and spent five years there," he said on LinkedIn. After that, he added, it was "fourteen years in the US, four in Thailand, five in China, four in Singapore and now based back in London after 27 years away have made for a fantastic international adventure."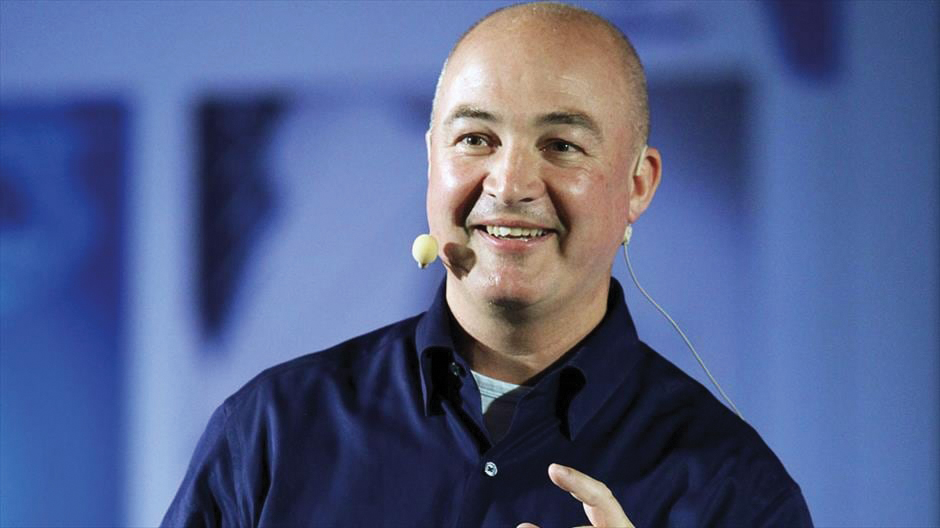 He said it was that overseas experience which had also enabled him and his wife to raise three children "who are global citizens and digital natives." They are, he says, "an inspiration for me and a hint of what the future holds".
When Dave Lewis jumped ship in 2014 to become CEO of Tesco, Unilever decided it was Jope who should replace him as head of the personal-care division – its largest and most profitable unit by far. According to analysts and management experts, the move was a clear sign that Jope was the most obvious successor to Polman, when he eventually stepped down. After last year's corporate upheaval, that day arrived sooner rather than later.
FMCG CEO understands that following Polman's resignation, there was considerable chatter among investors as to whether Unilever should promote from within or gamble on an outsider. Even prior to Polman's exit announcement, there was media speculation suggesting Dave Lewis could return to the company he'd served for over 27 years, in various posts.
However, after a selection process that Unilever described as both "rigorous" and "wide ranging", it's Leadership Executive was left in no doubt as to who it should appoint.
"Alan has a deep understanding and experience of our business, the industry, and the markets in which we operate," said Unilever Chairman Marijn Dekkers.
"He is a strong, dynamic and values-driven leader with an impressive track record of delivering consistent high-quality performance. The Board warmly welcomes him to the role and wishes
him every success."
While skill, determination, loyalty and leadership have taken Jope to the very top of Unilever's talent pipeline, he openly admits he doesn't fit the mould of most modern-day Chief Executives.
"When my wife gives me time off for good behaviour, I usually head off on a motorcycle adventure in some far-flung space, or for a game of football (followed by the pub) with my veteran football mates," he said.
His love and pride towards all thing's family – and the importance of downtime in his life – are further emphasised in a 2016 interview with Entrepreneur magazine.
"I don't define myself by my work at all," he revealed, adding his personal philosophy has always been "put your family first". "It's incredible how many people make bad life choices for their career," he said. "You can always get another job. You can't get another family."