Australia's Ralph Moyle has been revealed as a 2021 winner of the World Packaging Organisation (WPO)  'Lifetime Achievement Award'.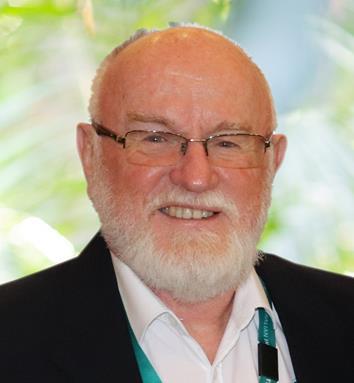 The accolade was established three years ago with the aim of acknowledging and rewarding excellence in all aspects of packaging science, technology, design and application.
Judges, from all over the world, chose Ralph Moyle to receive this year's award, on the back of his stellar contribution to packaging over more than four decades.
Moyle (FAIP, CPP) is a stalwart of the packaging industry in Australia. He is an experienced packaging consultant with an extensive knowledge in the manufacturing sector; he has been expanding packaging knowledge as a mentor, trainer and educator across Australia, New Zealand and parts of South East Asia. He is also a born leader and his extensive years in the industry have seen him lead many teams across Food and Beverage industries. He continues to put his hand up to help the industry, to mentor students, to mentor team members and is always there to help.
Pierre Pienaar, WPO President, said: "The Lifetime Achievement Award was established with the aim of recognising practitioners, from all packaging disciplines, who have made a significant national or international contribution in packaging over a prolonged and sustained period."
He added: "It is these people who have consistently pushed the boundaries in advancing packaging to serve the needs of an ever more demanding consumer base.
"These prestigious awards will celebrate and preserve, in perpetuity, the collective achievements of these innovators."
Annually, each WPO member (representing a voting member) is able to make up to one nomination for the Lifetime Achievement Award, through an online registration form. The honorees will be recognised during the WorldStar Award Ceremony, planned for May 2021.