Insects have been an essential source of nourishment for thousands of years.
Eamonn Duff asks, has western food culture finally caught the bug?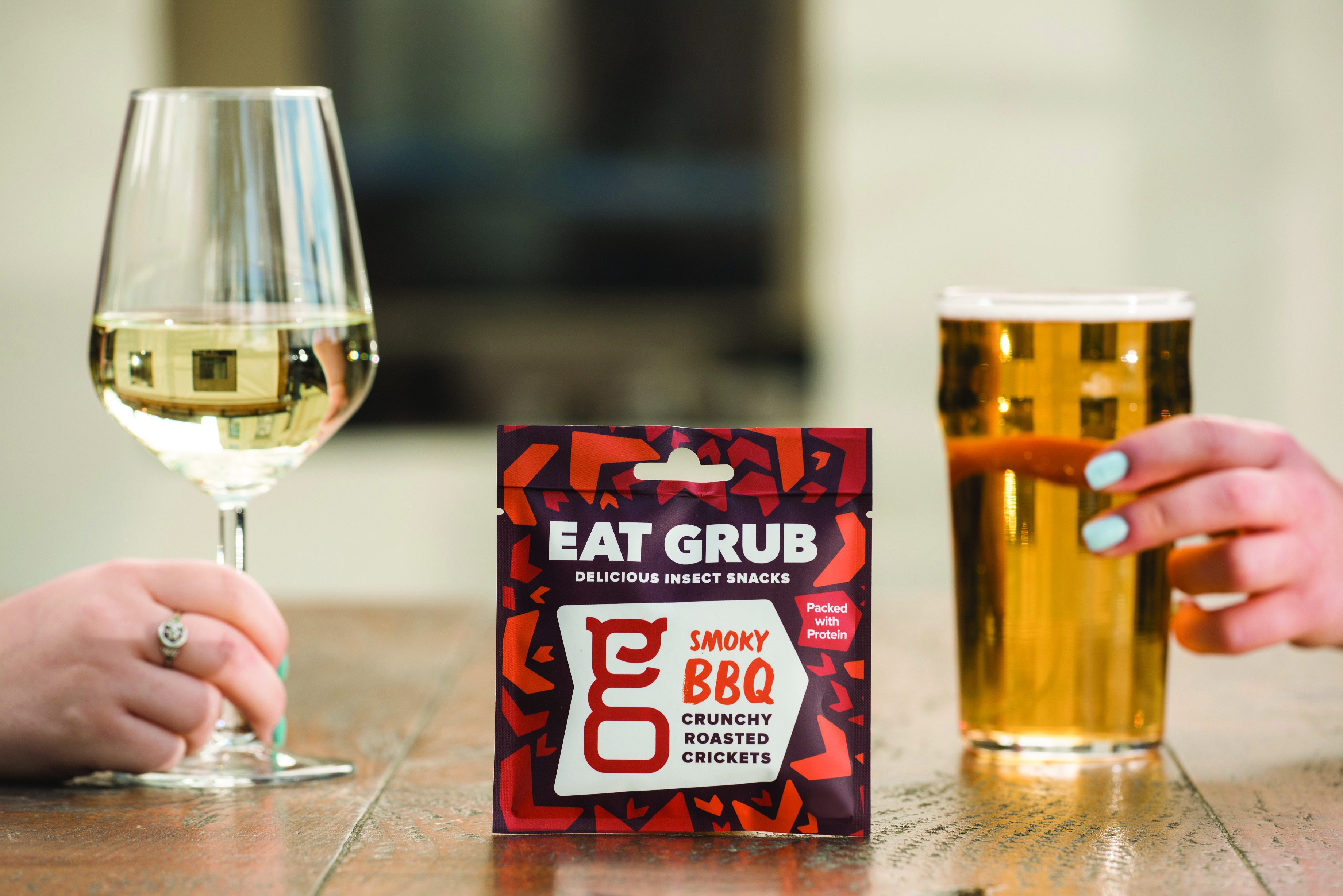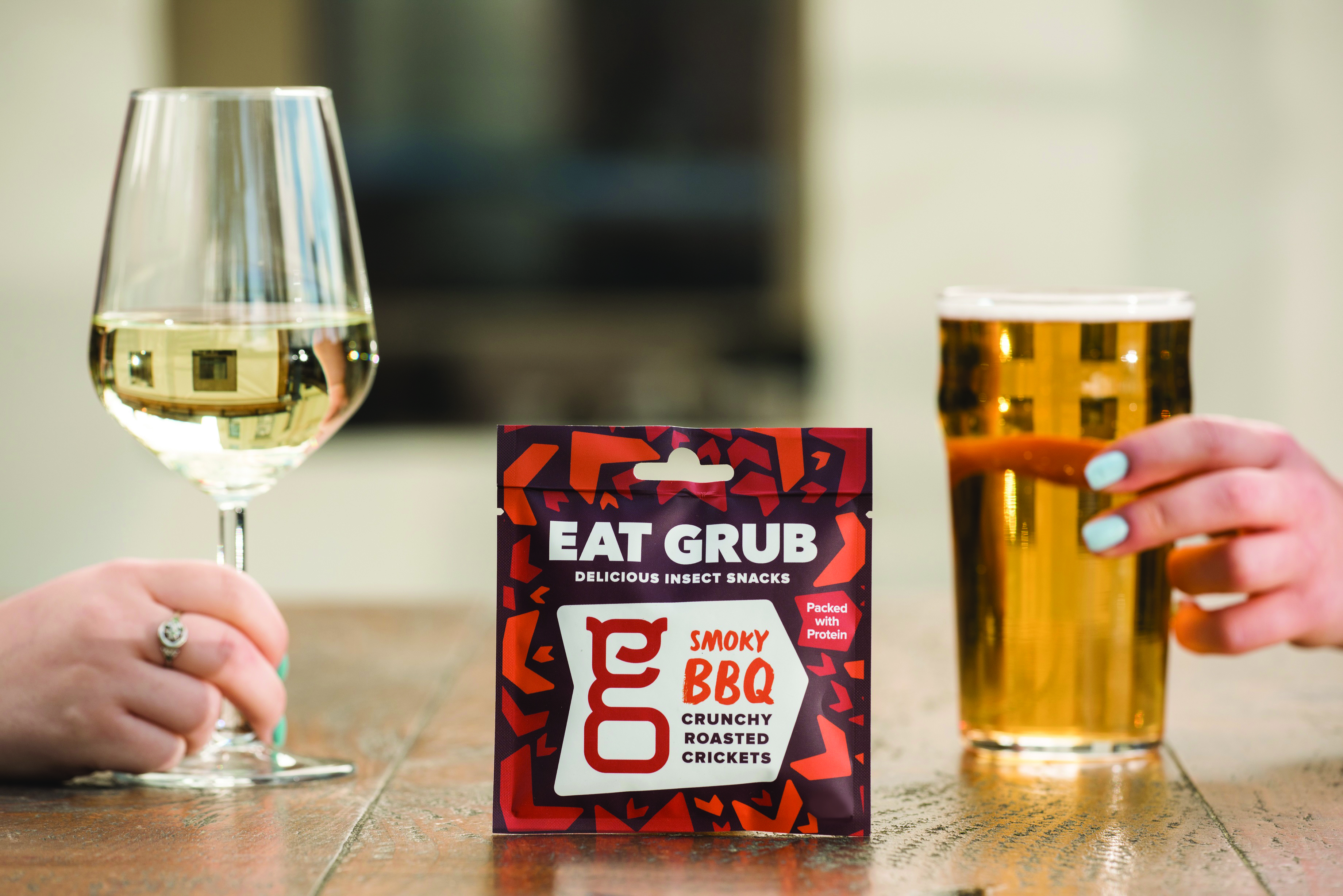 It's Saturday morning in a Cambridgeshire Sainsbury's store and a twenty-something shopper is suddenly stopped dead in her tracks by a food item she's never seen before.
The product packaging reads: "Smoky BBQ Crunchy Roasted Crickets". After a short pause and wry smile, she adds it to her basket. Popcorn, it's most definitely not. But she's willing to give it a go.
Edible insects have officially landed after boundary-breaking brand Eat Grub secured its first 'big four' UK supermarket listing. It's a huge leap for culinary creepy crawlies but should we be that surprised? For two billion people around the world, insects are a standard, low fat food source packed with proteins and vitamins. They contain useful minerals like iron, calcium, magnesium, phosphorous and zinc. Their farming requires less land, water and feed than livestock production – which in turn is responsible for 15 percent of all global greenhouse gas emissions. Yet in western culture, we're still dining out on fly-in-my-soup jokes. "It's massive," said Eat Grub co-founder Shami Radia of the Sainsbury's breakthrough. "When we first started in 2014, our mission for the business was to normalise the eating of insects in the west. Securing a listing in one of the big four multi's was what we always looked for as a sign that the acceptance and awareness was growing. We're now progressing above and beyond that." The Eat Grub bugs are house crickets, farmed in Europe, that come in packets of 50 which cost £1.50. Aside from Sainsbury's, the company has penetrated major supermarket chains across Europe and is currently riding the crest of a wave after one of the world's leading advertising agencies, Ogilvy, offered to take them on as a free client and manage all future branding, marketing and messaging. "We want insects to be taken seriously as a food source – as they are all over the world," said Mr Radia in an interview with FMCG CEO. "Everyone seems to be talking about finding alternative sustainable proteins – but we have one
that's existed and been eaten throughout human evolution."
Edible insects are categorised by the EU as a so-called 'novel food' which meant their availability was severely restricted prior to 1997. However, new laws were passed at the start of 2018 to simplify the approval process for foods deemed unusual.
Consequently, the floodgates have now opened for western companies to establish themselves in a global market that is expected to be worth more than £920 million by 2023.
Eat Grub was launched in 2014 by Mr Radia and his co-founder Neil Whippey. Almost immediately, they found themselves mocked in the media with "bushtucker trial" comparisons. However, in the company's first six months, it successfully collaborated with top chef and Thai food expert Sebby Holmes to open an insect themed London pop up restaurant. Since then, the duo have regularly supplied raw insect ingredients to renowned restaurants such as The Fat Duck in Bray and Mexican street food chain Wahaca. They have also branched out with a range of products, from snackable mealworms and grasshoppers to energy bars, cooking ingredients and even their own cook book.
"From a culinary perspective we've always maintained that the product has to taste good if it's to catch on," said Mr Radia who added: "People are beginning to realise, it actually does." But fierce competition is not far behind.
At the Food Matters Live exhibition at London's ExCel in November last year, Welsh based Bug Farm Foods were handing out samples of their signature 'chocolate chip cricket cookies' while fielding countless questions about their central ingredient. One curious consumer wanted to know if insects feel pain when they're killed? The company's founding director, Andy Holcroft, replied that the crickets are killed "ethically" by "freezing", causing their bodily functions to gradually shut down, exactly as they would in cold weather. "Essentially they go to sleep and don't wake up," he said.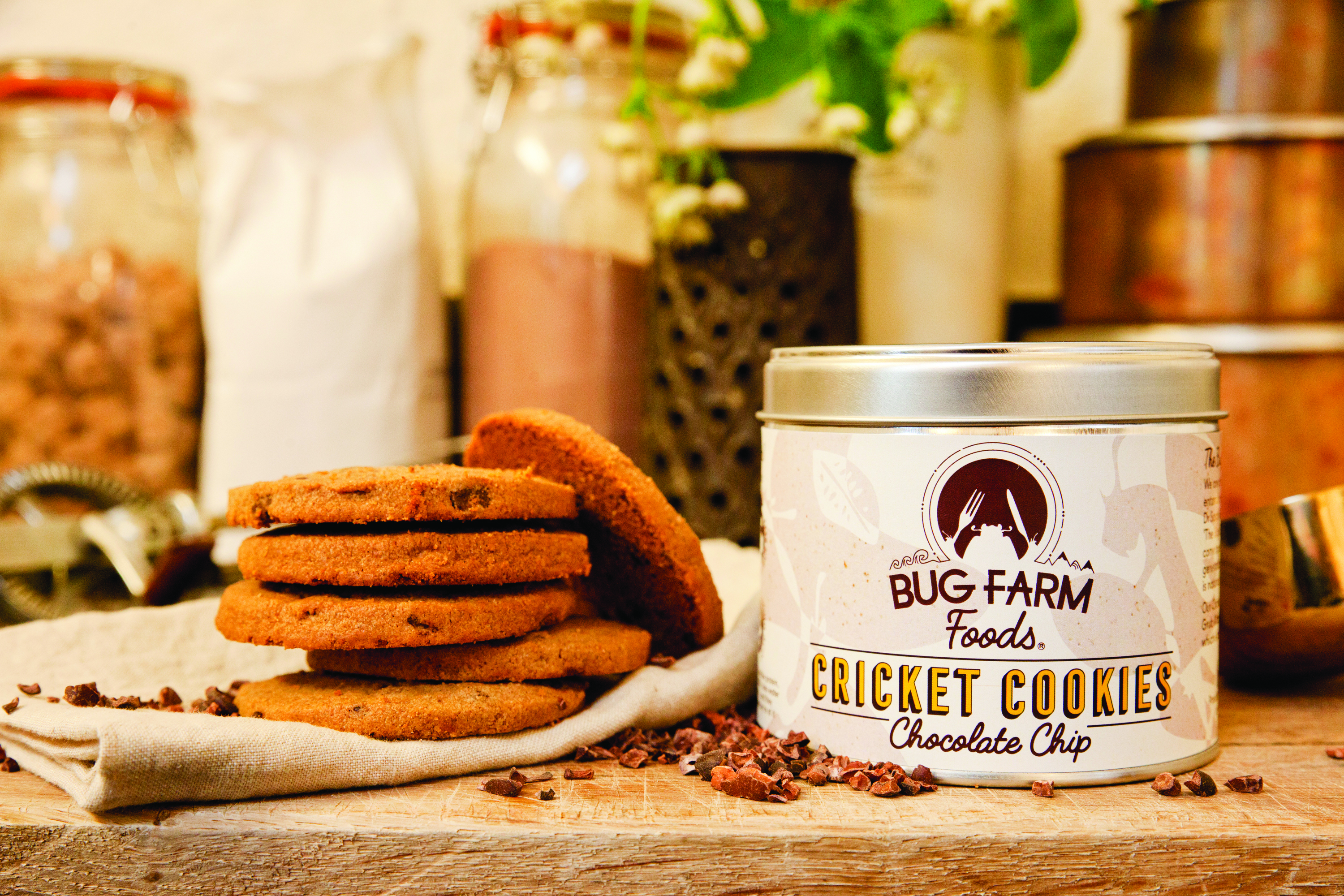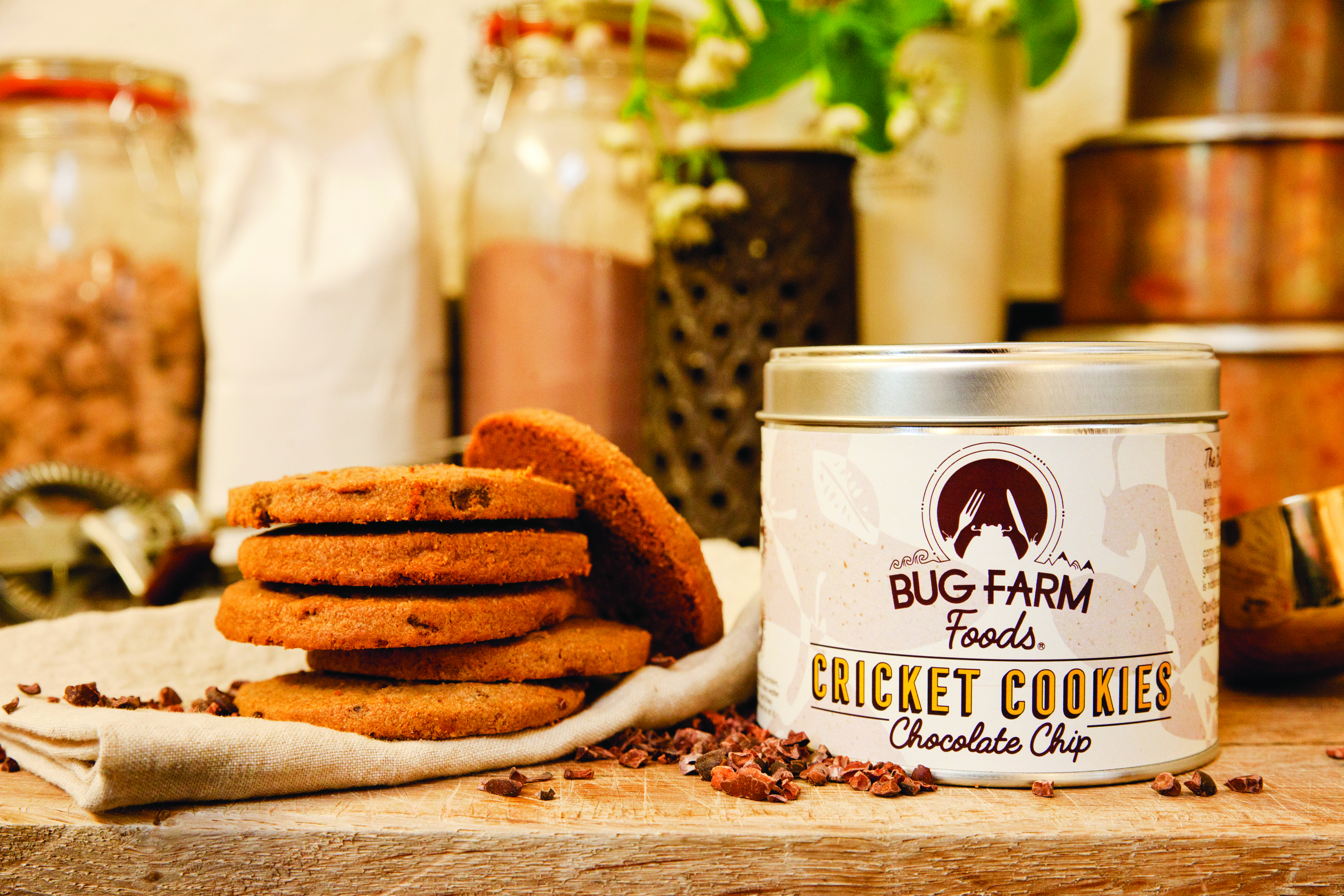 Less than a hundred metres away on the Food Matters exhibition floor, another edible insect company, SENS Foods, were busy promoting their range of health-driven protein and energy bars. The firm, founded in London in 2017, has enjoyed massive success selling into Germany, Austria and the Czech Republic through independent retail stores, gyms and other general sports stores. With insect powder a growing, valuable commodity, SENS has also positioned itself as a major player in the supply chain by opening the world's biggest cricket farm, in Chiang Mai, Thailand, that has the capacity to produce 14 tonnes of live crickets per month. Speaking to FMCG CEO, SENS co-founder Radek Husek explained: "Cricket flour is a really crucial ingredient and lots of companies selling insect products had problems with scaling because they couldn't buy enough cricket flour. So we started the farm and we treat it as a separate project. It's bigger than us. We want to make cricket flour affordable to the whole food industry."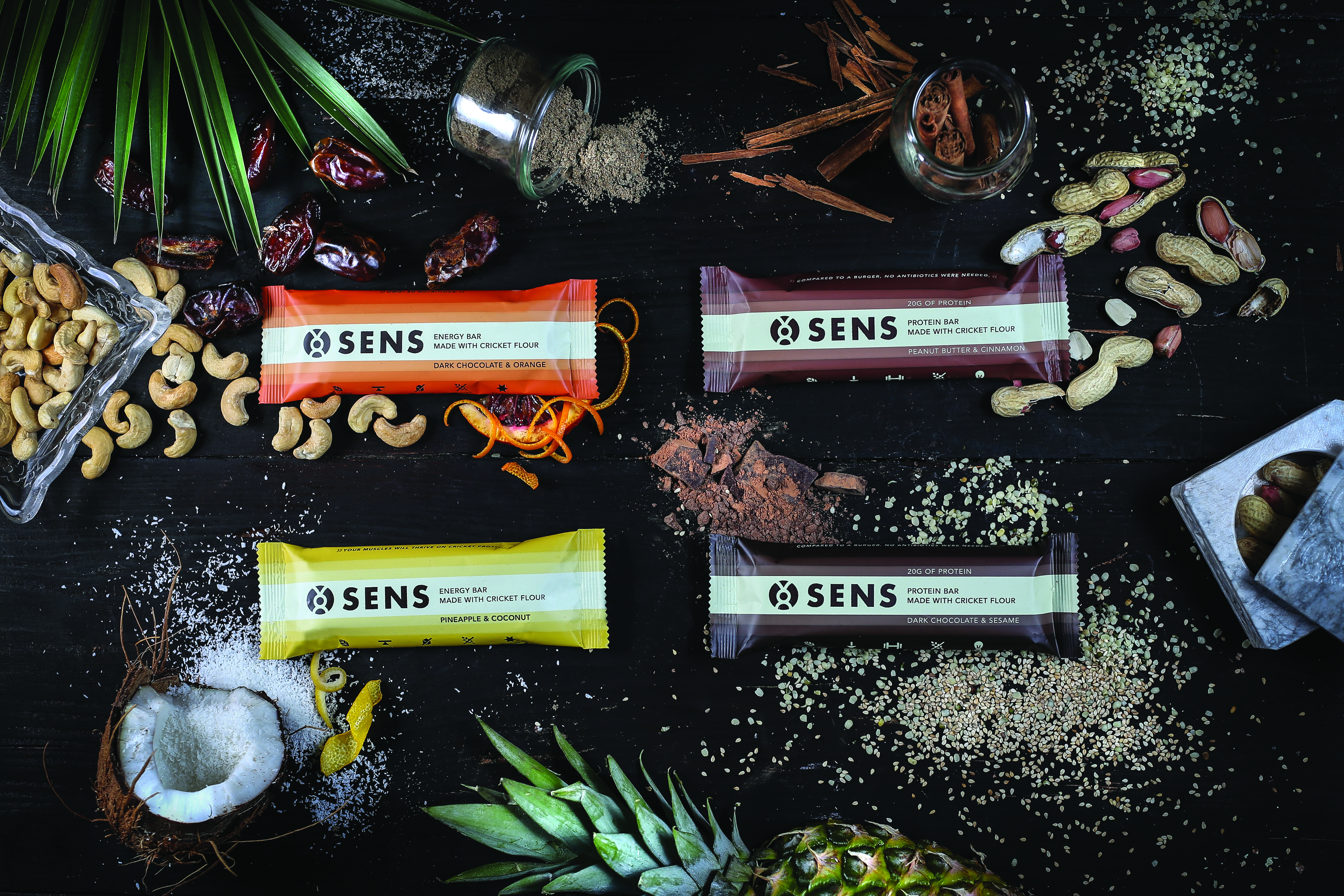 Mr Radia, from Eat Grub, senses that, due to the awareness surrounding nutrition and the need for sustainable protein sources, "there's never been a better time to do this."
"We knew it was going to be hard. We knew we weren't selling popcorn" he said.
"It's all about behavioural change and we have seen examples where this has happened before. "When I was young, Sushi wasn't a common food source…eating raw fish was a complete taboo whereas now it sits next to the sandwiches at Tesco."
The SENS slogan, meanwhile, reads: "Insects, The New Normal." Does Mr Husek genuinely believe that this mindset is poised to become the new mainstream?
"Absolutely," he replied. "Yes, I accept people are still too afraid to eat bugs. But with our product, you cannot physically see the cricket. That's why we call it the flour…because it's a powder." He added: "If consumers don't see crickets they're less likely to visualise them. We're trying to communicate the benefits; we're selling it as a very high quality protein source. Not as a cricket thing."