Riggs Autopack is an award-winning British manufacturer of high-quality volumetric depositors. They are a UK market leader with an excellent reputation and supply their equipment to the food production industry.
Based in Nelson, Lancashire, the main stay of the company is their Model 1000 range of semi-automatic depositors, designed specifically for artisans and small-scale food producers that require quick product changeovers and short batch runs.
These high-quality depositors are at the forefront in terms of hygienic design and food production efficiency. They provide damage free depositing of hot or cold liquid, semi-liquid and suspended solid products, and accurately fill most types and size of container.
Manually filling containers can be tiring and often time consuming, meaning much of the working week can be spent in production fulfilling orders. This can then impact heavily on promoting other areas of a food manufacturer's business in terms of winning new business and bidding for supermarket contracts.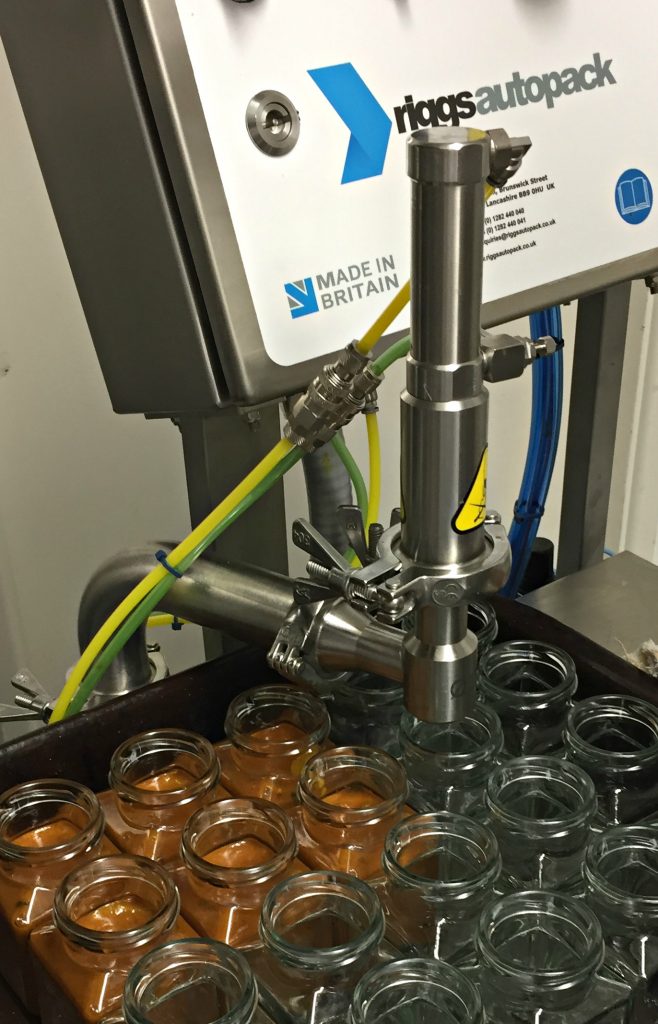 By using a Riggs Autopack semi-automatic depositor, there can be huge time and production savings resulting in dramatic benefits for small scale food producers.
If you're seeking a high-quality depositor to accurately fill jars, bottles, pots, tubs, trays, cake tins, buckets, jerry cans, pouches or bags, then Riggs Autopack could have the solution!
Riggs Autopack Ltd
Premier Mill
Brunswick Street
Nelson
Lancashire
BB9 0HU
Tel: 01282 440040
Email: info@riggsautopack.co.uk