The turbulence affecting the entire FMCG industry shows no signs of slowing. We spoke to Paul Graham, Managing Director of Britvic and current president of the British Soft Drinks Association, about his predictions for the year ahead
The cost-of-living crisis will be the industry's biggest challenge
Over the last year, we've seen instability, such as the war in Ukraine and supply chain fragility, hitting the FMCG industry hard. Simultaneously, the growing cost of living crisis means the industry has seen some of the lowest consumer confidence levels ever recorded.
Price conscious consumers are now making extraordinary changes to their buying habits – where they shop, what they buy, how often and how much. As an industry, we need to continuously adjust to the changing landscape we operate within and adapt to help customers still find the enjoyment in products and treat themselves from time to time, even if they're on a constrained budget.
The soft drinks category has the resilience to navigate these challenges effectively. As an industry, we produce an amazing selection of great tasting, great value products in a range of packaging formats, which means that soft drinks remain present and relevant. The adaptability of soft drinks is clear especially at a time when pressured shoppers are expected to move toward smaller transactions and smaller pack sizes to make their money stretch further. Despite all the major challenges it has faced, the soft drinks industry has enjoyed year on year growth and we remain cautiously optimistic that growth is by no means out of the question if we can provide the solutions that shoppers want to see.
We'll know more about the future of the Deposit Return Scheme in the UK
An ongoing discussion within the drinks industry is the Deposit Return Scheme (DRS). Scotland has been the forerunner for the initiative in the UK, with its DRS infrastructure going live in August 2023. Successful implementation will have implications for the rest of the UK and closed loop recycling schemes across the nation should be thinking about this pre-emptively.
A well-designed DRS across Great Britain has huge potential to deliver fantastic environmental results. Such a scheme will have the potential to cut emissions by the equivalent of around four million tonnes of carbon dioxide over 25 years – the equivalent of taking 83,000 cars off the road in the UK.
But of course, the devil is in the detail, and Scotland going first will be difficult to manage across the whole supply chain. As we await the detail of how DRS will look in the rest of the UK, everyone is learning quickly how to design the best possible scheme that works for the environment, consumers and business alike. This experience gives us a great opportunity to work with government to design a world class DRS that dramatically increases recycling rates at launch. Getting DRS in place right across the country as soon as possible, and designing it in a way that is interoperable at the very least with Scotland, are priorities for the soft drinks industry this year.
New technologies to eliminate single use packaging
Eliminating single use packaging is another effort towards sustainability that the soft drinks industry must look to drive aggressively. It's our responsibility to provide more drinks solutions – in hospitality, workplaces and retail especially – that offer less packaging or are even packaging-free.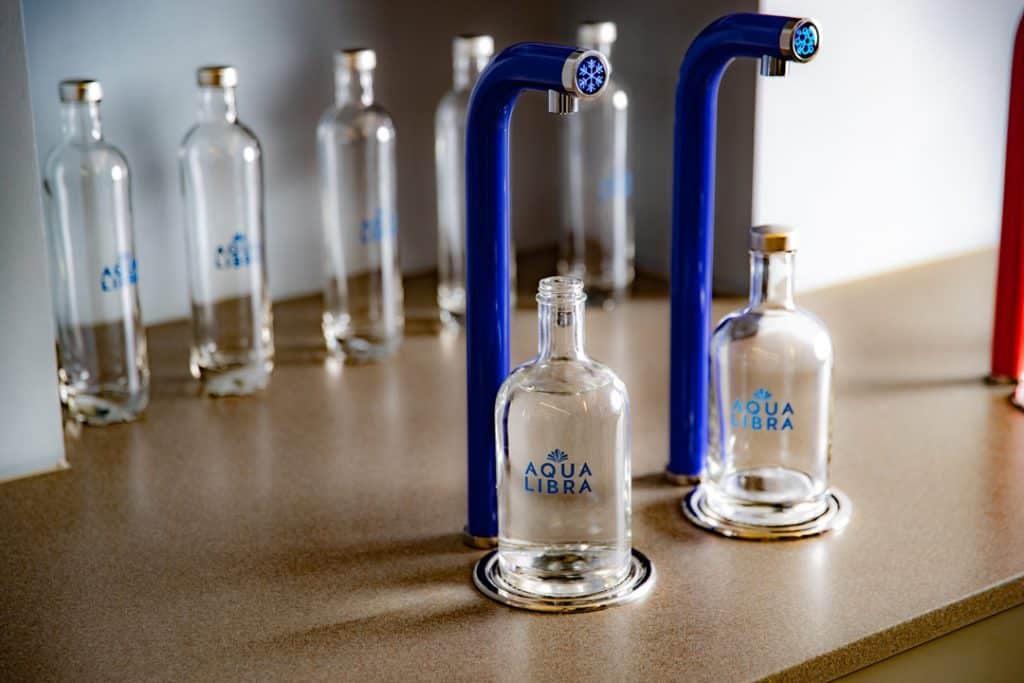 We announced the creation of Aqua Libra Co's Flavour Tap in March of last year in response to this. The tap (above) provides a sustainable option which serves still, sparkling and flavoured water, eliminating the need for single use packaging. This isn't just beneficial to innovation in sustainability, but interestingly these connected technologies can enable more personalisation, better maintenance and data collection which will further educate soft drinks brands on their product development. Current trends reflect consumer demand to cut down on plastic use. The popularity for refillable options means that offering innovative options will not just improve the corporate social responsibility credentials of a brand but their sales too.
Soft drinks will continue to lead in the post-HFSS era
If soft drinks are well placed when it comes to value, they are perfectly placed to maintain growth and support retailers' sales following the High Fat, Salt, Sugar restrictions that came into force in October and are set to continue to tighten.
For over a decade, great strides have been made in the sector towards sugar reduction and, further boosted by the Soft Drinks Industry Levy in 2018, sugar free options have become cemented as a popular choice for consumers. The latest data shows that there was a 19.5 percent decline in sugar in purchased take-home soft drinks from July 2018 to July 2022, despite a 9.2 percent increase in purchase volume.
We have been able to give customers drinks that they know and love with just as much flavour, without the sugar. While there has been a delay to the advertising ban, volume promotion restrictions are set to kick in in 2023, which – in the current climate – could hurt a number of HFSS brands. Thanks to several years of heroing no and low sugar alternatives, the industry is well equipped to deal with this change and we will be able to still create purse-friendly offers on our non-HFSS products.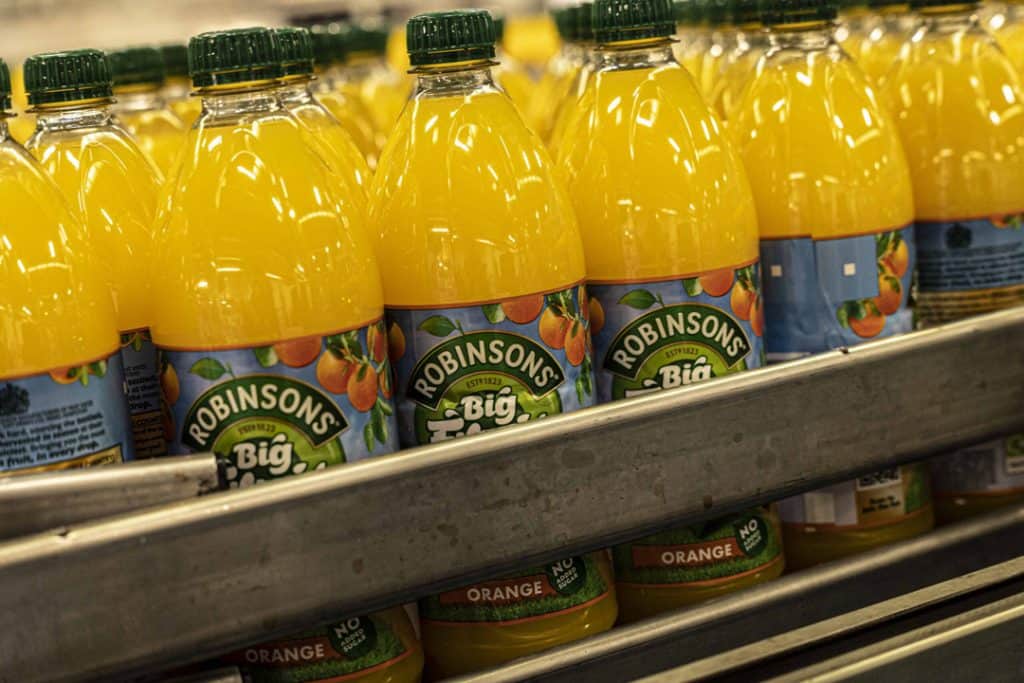 Cross-industry collaboration will become even more crucial
In summary, with all of the challenges of the cost-of-living crisis and inflation, it is essential that we encourage more in-depth collaboration between soft drinks manufacturers and retailers.
The emphasis here lies on the importance of collaboration and knowledge sharing within the drinks industry to combat the major challenges it's facing – particularly between major manufacturers like Britvic and our on-trade partners, who have been significantly impacted by the energy and cost of business crises. Looking ahead, companies must bear in mind the need to build more transparent relationships and evolve from a strict supplier-customer dynamic to value-added partnerships.
Britvic's Sensational Drinks platform provides support to pubs, bars, restaurants and other Independent licensed and foodservice outlets, educating them on growing their business and maximising sales. A mutual relationship between retailers and brands in which brands are empowering their customers will in turn benefit the wider industry. This trend can also be positioned as a public call out to other manufacturers to do more in their value chain in this time of crisis.