The packaging industry is experiencing a radical transformation, the like of which we have never seen before, and will probably never see again. Massive disruptions to supply chains have resulted as a consequence of COVID-19. The pandemic has yielded many adverse consequences in terms of tragic loss of life and curtailment of normal everyday existence. Environmental and sustainability programmes have been disrupted and targets missed for plastics recycling and the creation of recycled plastic materials. The reliable supply of goods from China is now becoming untenable, with lead times extended, costs of transportation spiralling and material shortages resulting.
If this were not bad enough, the war in Ukraine is causing great loss of life and economic disruption the longer it continues. Spiralling oil and gas prices, already vastly inflated as a result of the pandemic and geo-political issues, are now resulting in even more severe economic strain. The recent energy price hikes are resulting in packaging companies passing on increased costs to customers, to simply remain profitable and viable long-term. I have seen words such as "economic devastation" and "severe environmental pollution" used to describe the current position of the plastics converting industry in Europe.
Companies in the glass manufacturing industry are calling for help over spiralling energy costs. Businesses are expressing grave concerns over supply chain pressures, without receiving any significant help from national governments. All of this is likely to result in supply chains being redrawn and new relationships and partnerships develop.
Positive signs for the corrugated packaging industry
I have painted a bleak picture of where we are at present. I make no apologies for once again highlighting these issues. They are all very important and urgently need to be addressed. However, it is not all "doom and gloom". There are some noticeable success stories in the packaging industry.
We are experiencing an era of increased online shopping. Whilst some recovery of bricks and mortar retail shopping has occurred post-pandemic, the attraction of e-commerce is still strong and likely to grow.  Companies in the corrugated packaging industry supplying these markets are benefitting considerably. Smurfit Kappa posted an improved set of results for the first quarter of 2022. Revenues climbed 33 percent to just over £3 billion, with an EBITDA margin of 17 percent. The company has experienced cost increases and supply constraints, as has everyone else, but is planning further capital investment to support customer growth. When viewing the Smurfit Kappa statement accompanying its first quarter 2022 results, the reference to an integrated supply chain, resilient operating model and geographic diversity are key standout points. I have always argued that integration within the packaging sector and a wide geographic spread of business operations were key to success. A robust mergers and acquisitions policy to add companies to the business with complementary skills and expertise is also vital. Reinforcing this point, Smurfit Kappa announced shortly after its first quarter results statement the purchase of Atlas Packaging of Barnstaple, an independent corrugated packaging provider with a focus on shelf-ready packaging, gift boxing and e-commerce. These are precisely sectors which will experience strong growth over the coming years.
Smurfit's major corrugated packaging competitor DS Smith revealed, in late April 2022, that its trading was in line with expectations, despite macro-economic uncertainty. Strong management of its supply chain and cost base were referenced, together with volume growth. All these factors had helped to offset higher input costs and inevitable increases in packaging prices.
Despite the decision by Mondi in early May 2022 to divest its Russian assets, as a result of the war in Ukraine and its humanitarian impact, the company's first quarter results were positive, with underlying EBITDA up 63 percent compared to the prior-year period.  Thus, we have solid performances from companies in a sector with high demand and good levels of customer acceptance.  However, the challenges for the corrugated sector are vastly different to those for companies within the plastics packaging market.
Recycling challenges for the plastic packaging industry
In the plastics sector the consequences of the COVID-19 pandemic and the war in Ukraine have illustrated the fragility of the world's environmental and sustainability programmes.
As regards to recycling of plastics, the severity of the situation is illustrated by figures from the USA recycling industry. The federal government's last estimate of the US plastics recycling rate was 8.7 percent, which is extremely low by any standard. In May 2022 Plastics News, USA, reported that two groups who are working to end plastics pollution, The Last Beach Cleanup and Beyond Plastics, believed that the actual recycling rate was much lower than that previously stated. According to a new report from these two organisations, the USA recycles only an estimated 5-6 percent of post-consumer plastics. This figure is significantly below the above-mentioned 8.7 percent rate for municipal solid waste (MSW), as provided by the US Environmental Protection Agency (EPA). The new report entitled "The Real Truth About the US Plastics Recycling Rate", published 4 May, uses data from the National Academies of Science, Engineering and Medicine along with US export data and information from the waste industry. The Last Beach Cleanup is a non-profit group opposed to plastics and working to end plastics pollution. In the absence of any updates from the EPA, the two organisations came up with their own statistics that they claim show that plastics recycling is not worth the effort. Whatever the view on the accuracy of the latest figure, the situation in the USA is dire.
Speaking from my own experience in the UK and Europe, one of the biggest drawbacks to achieving higher recycling rates, which have declined during the COVID-19 period, is the inability of systems to separate and sort plastics in the recycling process. This is vital to create a circular economy in plastics packaging – still a very small percentage of the total market. Investment to overcome the chronic shortage of suitable infrastructure in the UK recycling industry is vital, otherwise we are unlikely to hit the demanding recycling targets set for 2030.
Plastic pollution issues
Plastic pollution is, without doubt, one of the most important issues of our time. The consequence of this manifests itself far more in poorer parts of the world, such as Southeast Asia, where pollution in rivers is worsening the amount of plastics being deposited into our oceans.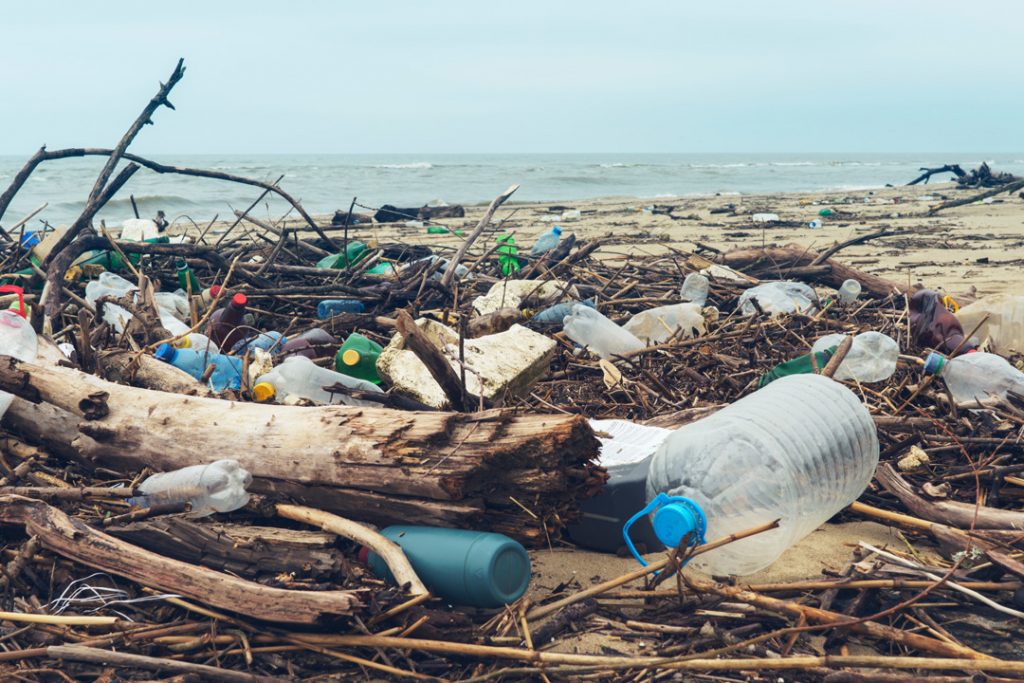 A recent report by The Circulate Initiative stated that ten of the largest plastic emitting rivers in the world are situated near South and Southeast Asian cities. I have travelled to some of these areas and seen for myself the huge problems that waste accumulation is creating. More localised solutions are urgently needed to help collect plastic leakage, as rivers meander towards the oceans depositing large amounts of detritus. It is encouraging that governments in South and Southeast Asia are developing national roadmaps and policies to overcome this massive problem. In Vietnam, which I have visited, the national plan for management of marine plastic litter targets a 50 percent reduction in marine litter by 2025 and 75 percent by 2030. Whilst data accumulation in some countries is still a major issue, it is encouraging that some actions are being taken at national level, although much work remains to be done.
Potential of an environmental catastrophe
The statistics quoted earlier in this article reinforce my opinion that the western world is on course for an environmental catastrophe unless matters significantly improve. These are few signs of this happening at present. The UK Plastic Packaging Tax, which came into effect on 1 April 2022, is simply just that – "a tax"- unlikely to directly help with investment to overcome the issues I have outlined. Acknowledging that there is a problem is the starting point for remedies to be found, as has been shown by countries in southeast Asia.
I will return to all these points in further articles for FMCG CEO magazine, as the future continues to pose huge challenges for the packaging industry.