The Modern Milkman has selected Peak, the leaders in Decision Intelligence, to streamline its digital delivery platform to meet the needs of customers, alongside optimising operational efficiency and preventing food waste.
Demands on grocery supply and home delivery have increased virtually overnight during the pandemic. The Modern Milkman delivers convenient groceries from independent suppliers and farmers, directly to customers' doorsteps in returnable and reusable packaging. As a result, The Modern Milkman has experienced exponential growth as consumers look for a convenient and accessible service that reduces their environmental impact.
The Modern Milkman will use Peak's Decision Intelligence platform to ensure that the right products are in stock in its localised grocery hubs to meet customer demands and increase operational excellence. Decision Intelligence combines shelf-life figures, customer orders, supply and warehouse data – and analyses the data to make predictions instantly to ensure customers receive the right product at the right time. The project is accelerated by Peak's Data Bridge connecting to The Modern Milkman's data in Snowflake.
Looking ahead, The Modern Milkman will leverage Decision Intelligence to further support its sustainability efforts and reduce waste.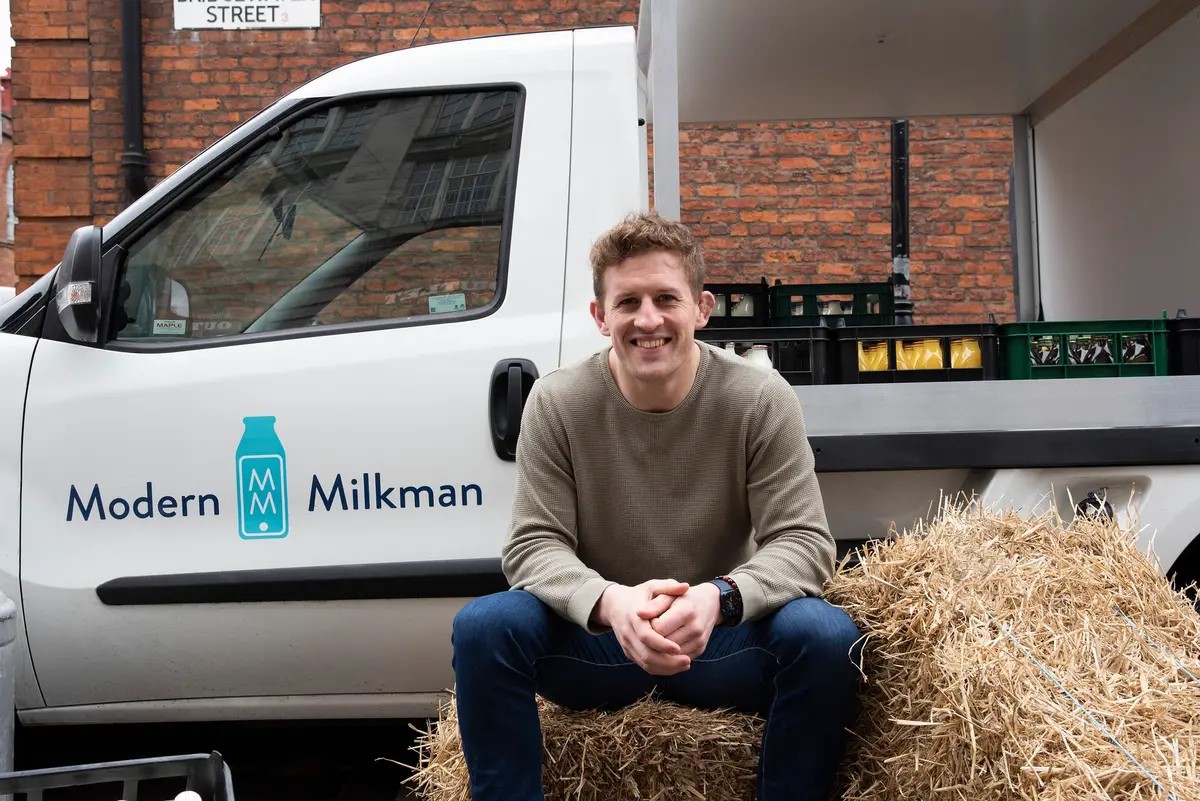 Simon Mellin (above), Founder & CEO of The Modern Milkman, said: "We've experienced exponential growth as a business, with a focus on being able to deliver groceries to customers efficiently and in an environmentally sustainable way. A huge part of this success is down to the supply chain and operations. With Peak's Decision Intelligence platform, we're able to have a complete view of the supply chain, enabling us to make better decisions about stock, ordering and warehouse operations. With a better overview of our supply chain, we are not only able to prevent waste at an operational level, but also in the customer's daily life, as we deliver up to three times a week to prevent food waste."
Richard Potter, CEO at Peak, added: "AI will enable The Modern Milkman to make consistently great decisions, faster and more accurately than ever before. Our Decision Intelligence platform will be central to that and we're delighted that The Modern Milkman has selected Peak to enable this during an accelerated period of growth for their business."
About The Modern Milkman
The Modern Milkman started as a local milkround inspired by David Attenborough's Blue Planet and the need to reduce plastic waste. As a purpose-driven business, it's committed to making a positive impact on the planet and the communities it serves.  The company's mission is to revolutionise consumer habits by delivering fresh ways to return and reuse packaging, shop ethically, and feel good about convenience. Milkrounds deliver three times a week and are easily managed online.
About Peak
Peak is the Decision Intelligence company, and powers great commercial decision making for the world's smartest companies. Peak's pioneering platform embeds AI across sales, marketing, planning and supply chains to transform decision making and accelerate revenues, profits and sustainability.

Headquartered in Manchester (UK), Peak's customer base includes Nike, KFC, PepsiCo, Marshalls and Speedy Hire. It has been named a Gartner 'Cool Vendor' in AI in retail, and was also named in The Best Mid-Sized Companies to Work For 2021 with the Best Companies 3-star accreditation, which recognizes world-class levels of employee engagement. Peak is teamed up with Amazon Web Services (AWS) Advanced Technology, and is ISO 27001 certified.
For further information about The Modern Milkman and Peak, visit their websites.
https://themodernmilkman.co.uk/
www.peak.ai