Brand and packaging consultancy Sun Strategy has been working on the launch of Goodfella's new Frozen Ready Meals, with an impactful packaging design to extend the core brand values of the American-Italian pizza giant into a new category.
Famous for pizza since 1993, Goodfella's was born with the aim of bringing a slice of New York deep pan to the UK and Ireland, and 2022 marks the brand's first launch outside of pizza. Exclusive to Iceland, Goodfella's have identified an opportunity to create a new tier of top quality, affordable ready meals in the frozen category.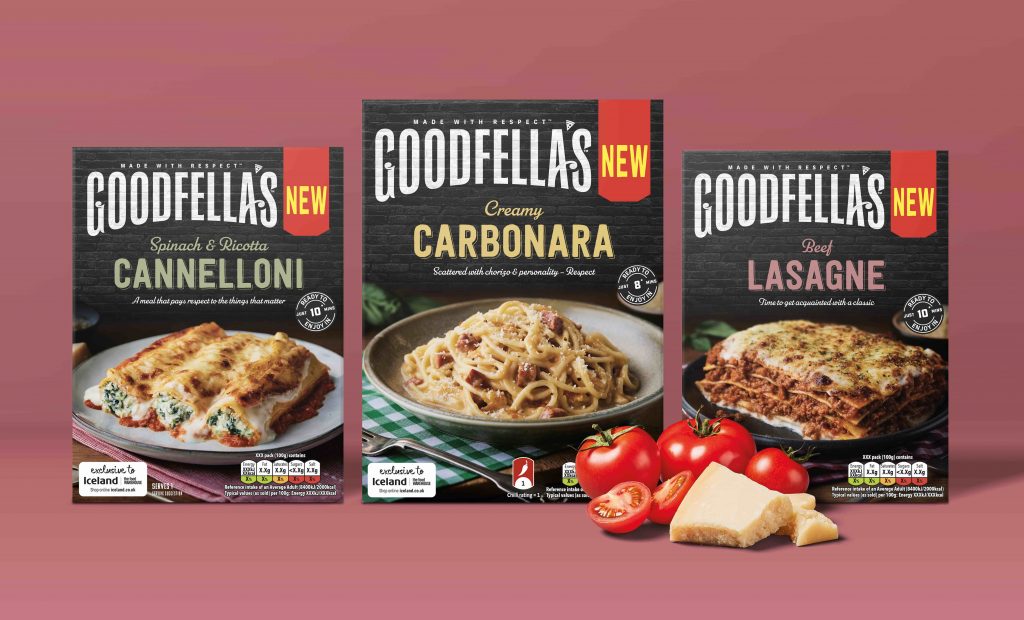 With frozen no longer viewed as an emergency-staple, Goodfella's are keen to push consumers' positive perception of the category further, with additional choices for indulgent, 'cosy nights in', at a fraction of the price of a takeaway, tapping into the fact that 63 percent of UK adults agree they purchase ready meals as an alternative to having a takeaway.
Along its journey, the Goodfella's identity has been refreshed multiple times, most recently in 2021 when the brand strengthened its brand architecture with a typeface to reflect their Italian-American inspiration and strong colour blocking to make it easier for shoppers to identify the products as they shop the frozen aisle.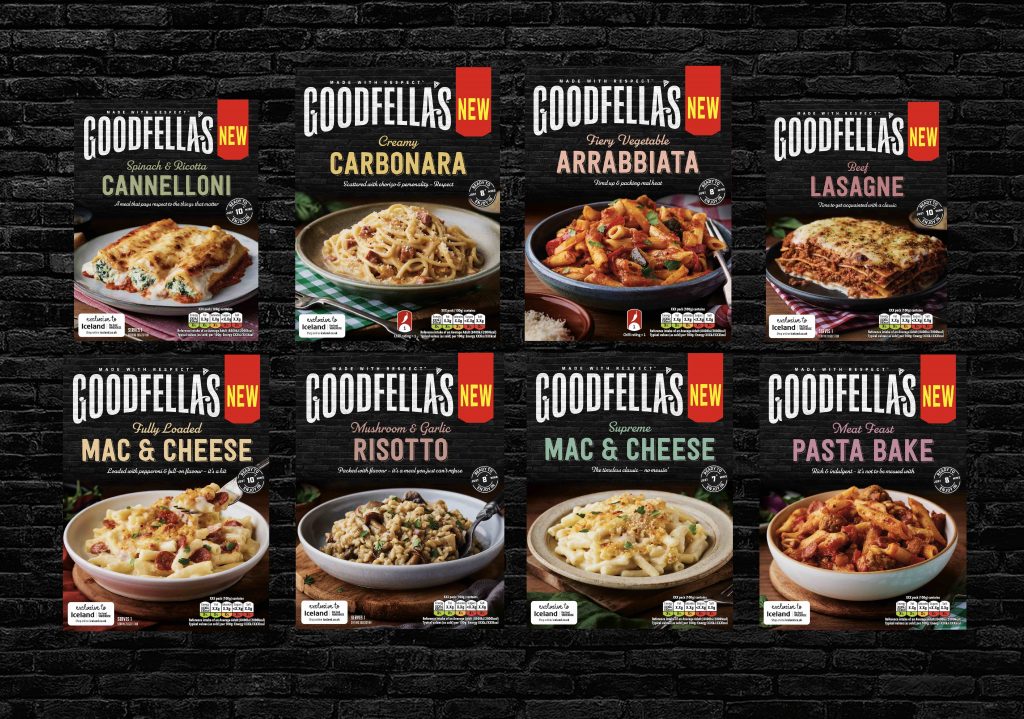 Clare Leeland, Client Partner Creative, Sun Strategy, said: "The design communicates indulgence and the emotional warmth of Italian-American home cooking. The colour palette is a nod to the urban landscape of Little Italy New York and the proposition 'welcome to the neighbourhood' whilst the photography showcases the products' high-quality ingredients. Building on the brand's ethos, "Made with Respect", it was key for the range to capture how Goodfella's make great tasting meals, traditionally and authentically – with the respect they deserve."
Alex Brown, Brand Manager at Goodfella's said: "We loved Sun Strategy's collaborative approach which started with a workshop to really get under of skin of the brief. They came up with excellent ideas which we shortlisted together, there and then, delivering a strong creative vision, and very efficient project."