Naked Glory has rebranded to Taste and Glory with the aim of better reflecting the brand's dedication to flavour.
Kerry Foods' 100 percent meat-free brand was launched in 2019 and has reached an RSV of over £9.5million with six different product formats including sausages, quarter pounders and ready-to-eat Tenderstrips.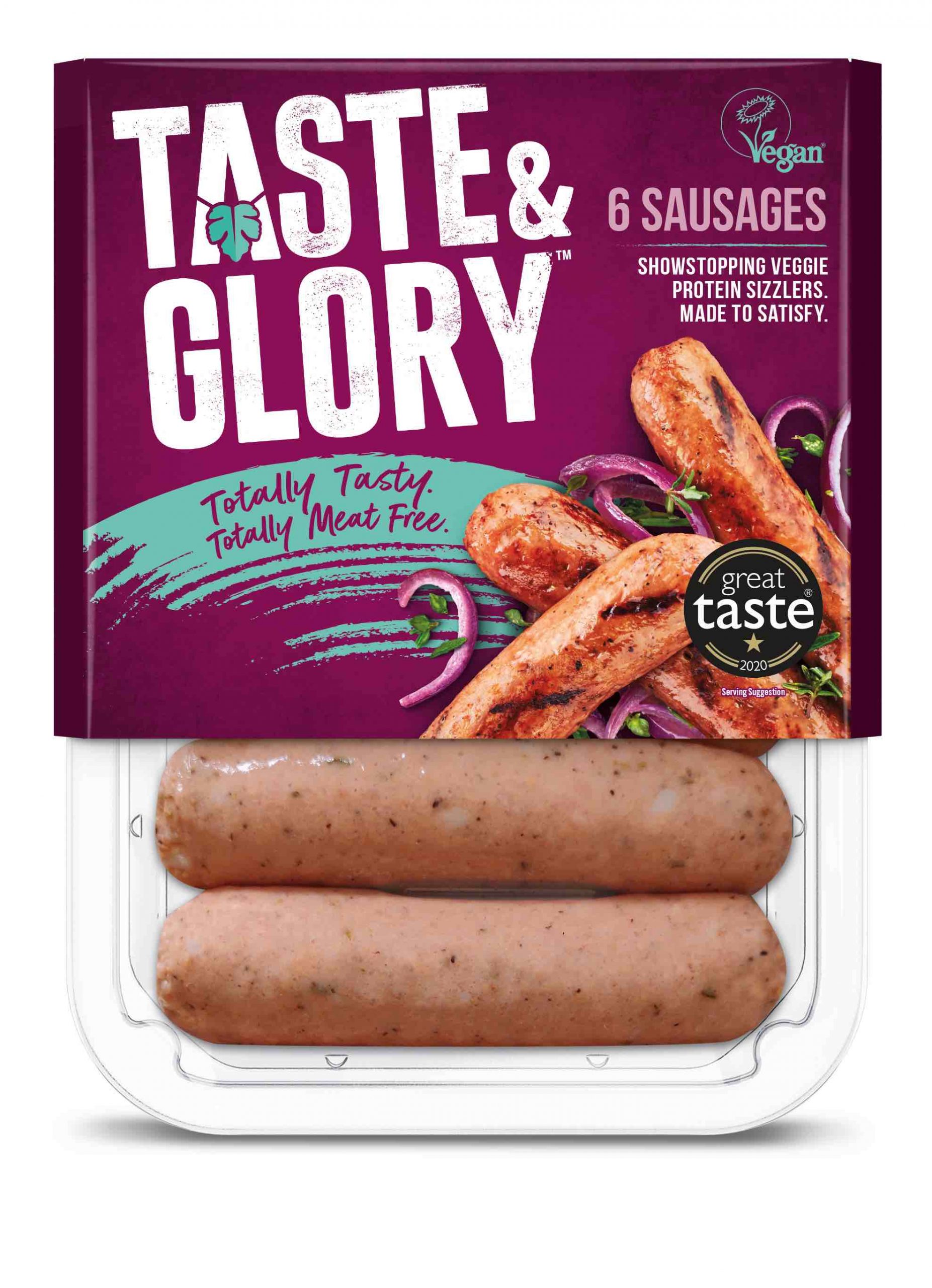 Now worth £561 million, the meat-free category shows no sign of slowing and as it continues to grow, so too do consumer's expectation of products. Since 2019 there have been over 380 new launches in the space – with taste consistently cited as the number one reason for purchasing.
"Too often meat-free products miss the mark but we're so confident our products deliver on taste and texture that we're putting taste at the front and centre of our brand," said Alison Lees, Marketing Manager at Taste & Glory.
The evolution is supported by a £1 million ad campaign to drive awareness of the brand and highlight the growth potential of the meat-free category. The spend – its biggest to date – will take the brand onto mainstream TV for the first time.