Fridge Raiders, part of Kerry Foods, has announced a significant expansion of its popular Chicken Bites range. The launch sees Fridge Raiders add three new SKUs to its meat-snacking offering, including a brand-new product, Chicken & Dip, and two new packaging formats including a Grazing Tub and an Adult Multi Pack.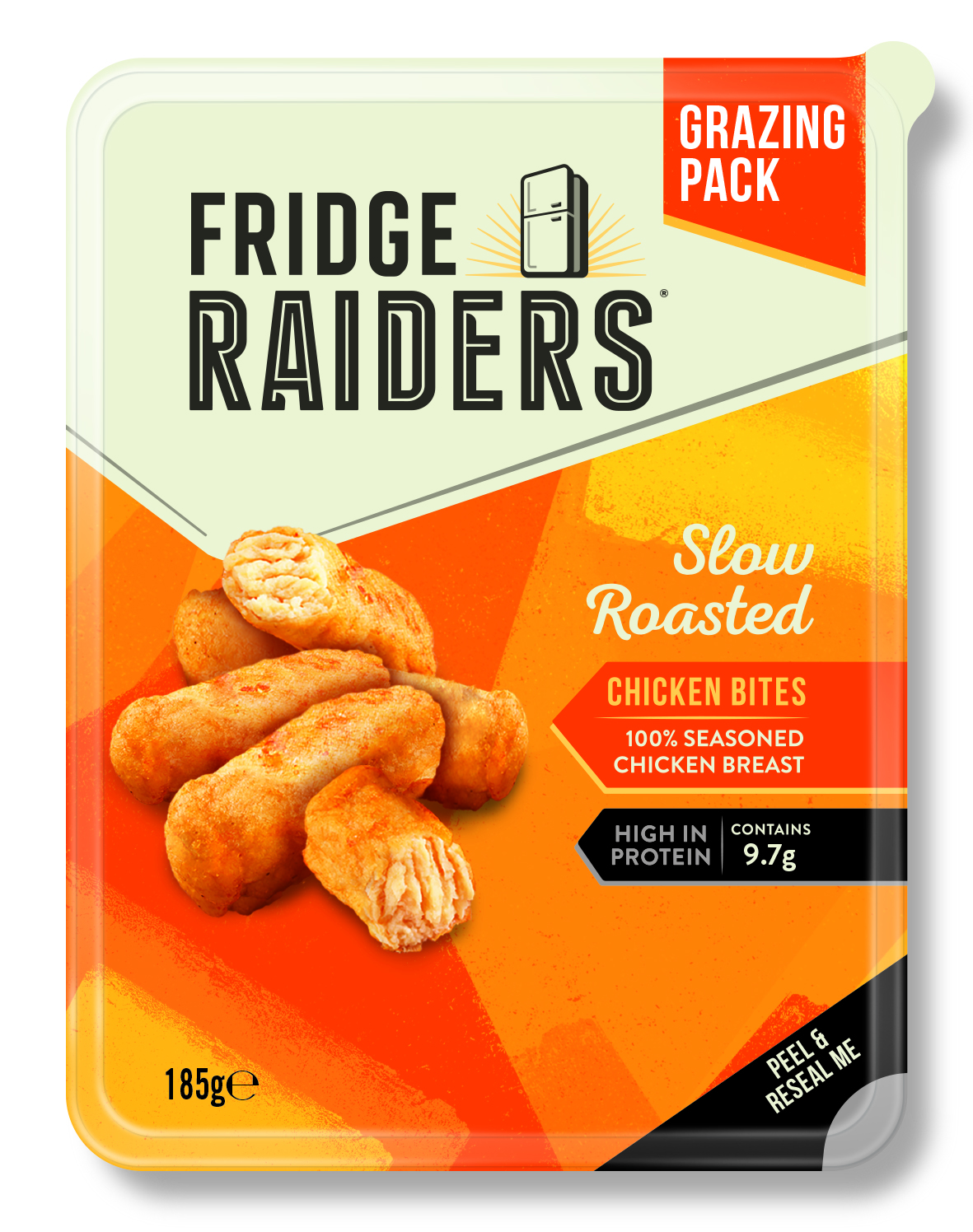 Meat snacking is an area with huge potential for retailers as the UK comes out of the pandemic. The category continues to go from strength to strength, now worth £19.1m, benefiting from a boom in consumers snacking at home.
"We've seen a huge shift in how consumers are snacking, driven by changes to the way we live and work. We're committed to helping active adults maintain their busy lifestyles so are delighted to be launching these new formats and delicious flavours to help retailers cater to all snacking occasions," said Julia May, Brand Manager at Fridge Raiders.
"Our Chicken & Dip is an exciting twist on our popular Southern Fried and Roast Chicken Bites, providing shoppers with a tasty BBQ and Sweet Chilli dip. The new launch packs a punch with flavour whilst providing a healthy and fulfilling snack for shoppers."
"We're also excited to offer even more snacking options with the development of our Grazing Tub and Adult Multi packs, which allow retailers to diversify their snacking ranges both in food-to-go and in back-of-store which we know is increasingly important. We're working hard to directly respond to evolving snacking habits with tasty and diverse options that will drive the whole meat-snacking category forward."