Unilever, Premier Foods and Procter & Gamble picked up multiple awards alongside other FMCG giants and a host of pioneering newcomers in the 2021 Product of the Year Awards.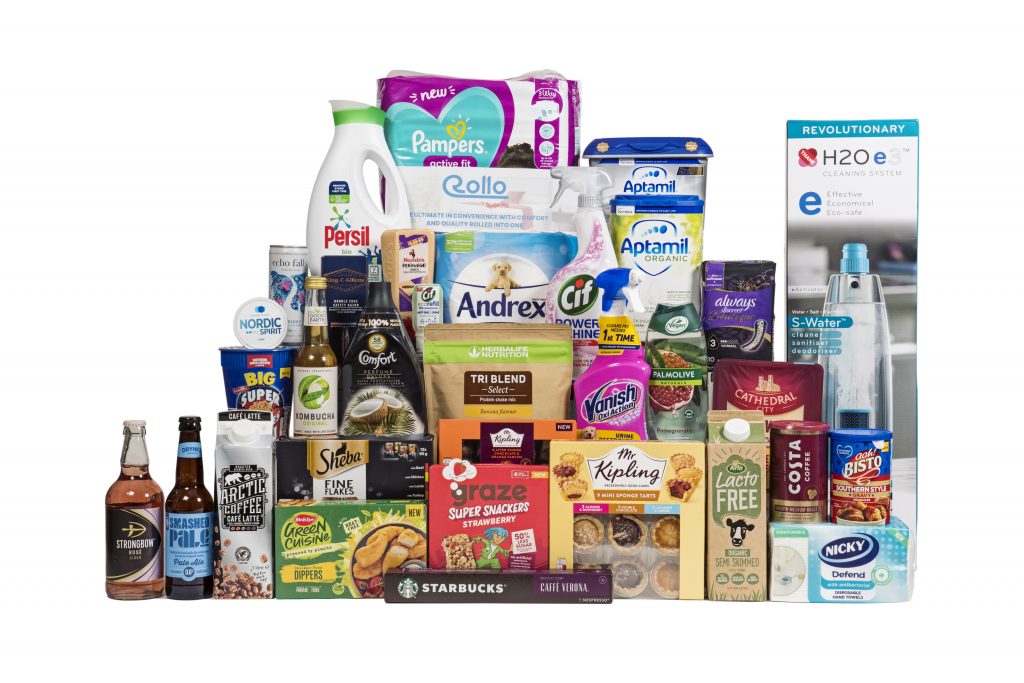 Now in its 17th year, the awards represent the UK's biggest and most comprehensive study of product innovation, conducted in association with Kantar.
"Innovation comes in all shapes and sizes and in what has been a challenging year for everyone, we have seen brands big and small step up and stand out for some truly exceptional products," said Helga Slater, MD, Product of the Year.
"From the small, incremental improvements made by established brands to those breaking new ground, we are happy to once again be able to shine a light on the very best product innovation."
From cider to seltzer – new drinks brands bring true innovation
Heineken raised the bar with the launch of its Strongbow Rosé Cider (below) made with blush red apples. On the lower ABV end of the scale is an American import, the hard seltzer, a blend of alcohol and sparkling water with Echo Falls Blueberry & Hibiscus Rosé Seltzer a worthy category winner.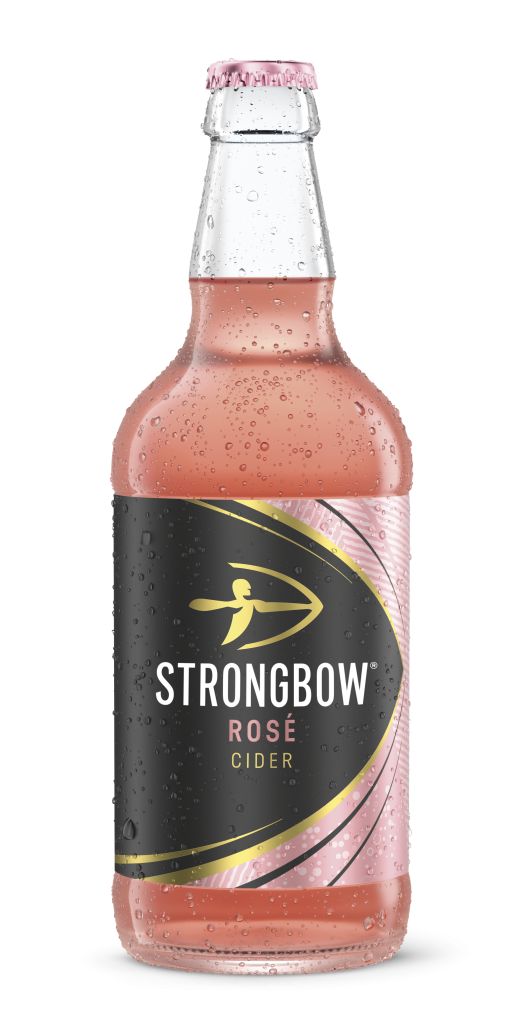 'NOLO', No/Low alcohol, continues to grow in popularity with the sector enjoying year-on-year growth with exciting new products emerging with complex flavour palettes to rival alcohol brands. Product of the Year winner and the aptly named, SMASHED Pale Ale, is so convincing, consumers might forget its alcohol count is close to zero.
Healthy mind, healthy body, healthy brands
The last year has been a sedentary period for some, but for others it has been an opportunity to work on health and fitness. It's a mood that has been reflected in Product of the Year's winners list with graze Super Snack Cereal Bars (below) for kids (50 percent reduced sugar) winning an award and the craze for fermented goods is evidently still on the up as Good Earth Kombucha took home a trophy.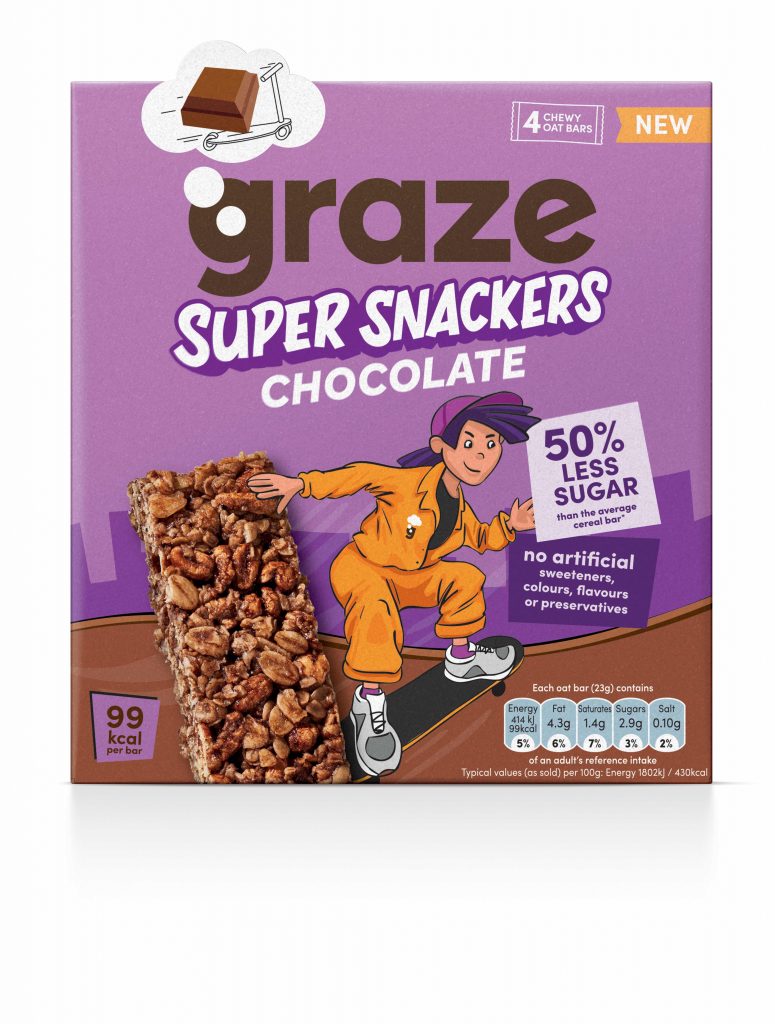 Alternative diets are fast becoming mainstream. According to a Kantar report on the Free Food sector, an estimated two million Brits are living with food allergies and intolerances. Arla's Lactofree Organic Semi Skimmed Milk Drink won in the dairy alternative category and Herbalife Nutrition Tri-Blend Select took first place in the nutritional supplements category.
Nando's brings PERinaise home
Dining out is currently not possible, but some enterprising establishments are taking innovative steps to bring their wares to the people. Nando's has long offered a home-delivery service but it was Nando's Garlic PERinaise PERi-PERi Mayonnaise that won the approval of the voting public picking up an award.
H2O and Cif clean up
Hygiene has never been more important and this year a number of brands have really stepped up, delivering some standout products. Thane's H2O e3 Cleaning System has taken the cleaning process back to the future with an electrolysed, all-purpose cleansing solution that can be used as an antibacterial cleanser and deodoriser and Cif Anti-Bac & Shine Range also won for its multipurpose cleaning capabilities that can even be safely used to clean all manner of surfaces from kids toys to food preparation areas.
Green clean
Today, consumers are becoming increasingly aware of their impact on the environment. Fortunately, many brands are taking note and finding new ways to create products that leave less of an imprint on the world. Cif Anti-Bac & Shine Range leaves minimal waste, packaged in an eco-refill spray bottle. Packaging is key to sustainable consumption and with the rise of refill stations in local shops, at supermarkets and online, the future is looking greener. Unilever brand Persil's Liquid Laundry Detergent (below) impressed the 10,000 UK consumers who voted the plant-based stain remover a Product of the Year winner – signalling a wider move by the industry to become more sustainable.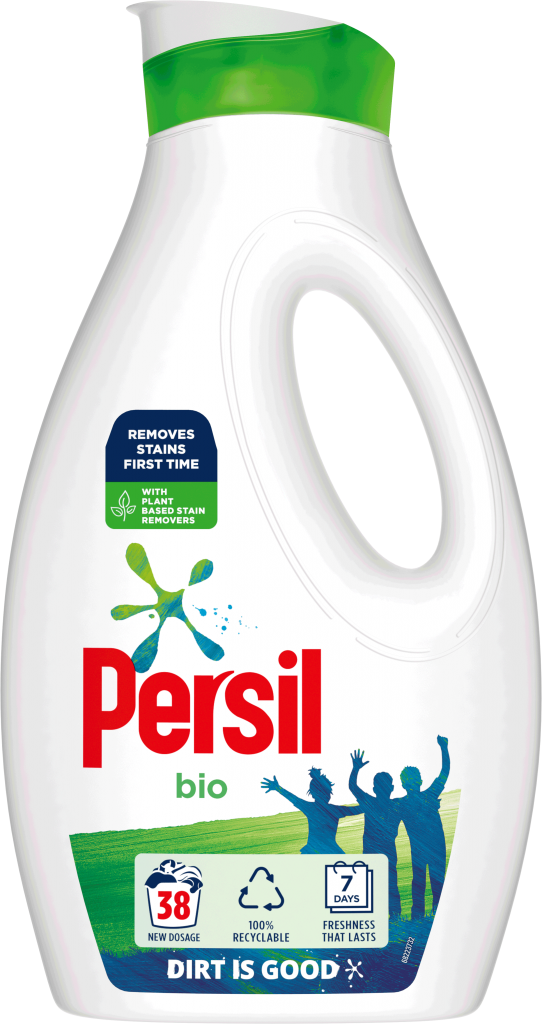 Unilever was triumphant at Product of the Year 2021, winning three awards across laundry and cleaning categories. Reacting to the multiple wins, Nadine Slyper, Brand Experience Director at Unilever Homecare UKI, said:
"We are delighted to have received the Product of the Year award for not one, not two, but three of our incredible Homecare brands. Our teams have worked incredibly hard during these challenging times to bring Cif Anti-Bac & Shine, Comfort Coco Fantasy and Persil Liquids to the market, and we're thrilled that consumers love them. To round off our Homecare brand awards, Surf has also won Best Use of Logo from a 2020/previous year's campaign which we are very pleased to receive."
The Product of the Year initiative has been running in the UK for 17 years. This year, 10,000 consumers particpated in the survey conducted by Kantar.
Full list of 2021 Product of the Year winners across 34 categories:
Alcohol, Strongbow Rosé Cider, Heineken
Alcohol Free Drinks, SMASHED Pale Ale, Drynks Unlimited
Bladder Weakness, Always Discreet Boutique Pads, Procter & Gamble
Cat Food, Sheba Fine Flakes in Gravy, Mars Petcare UK
Chilled Fortified Drinks, Good Earth Kombucha, Tata Consumer Products
Cleaning Spray, Cif Anti-Bac & Shine Range (Spray & ecorefill), Unilever
Coffee Pods, Starbucks by Nespresso Capsules Range, Nestlé UK Ltd
Convenience Food, Batchelors Big Super Noodles Range, Premier Foods
Dairy, Cathedral City Sandwich Slices, Saputo Dairy UK (below)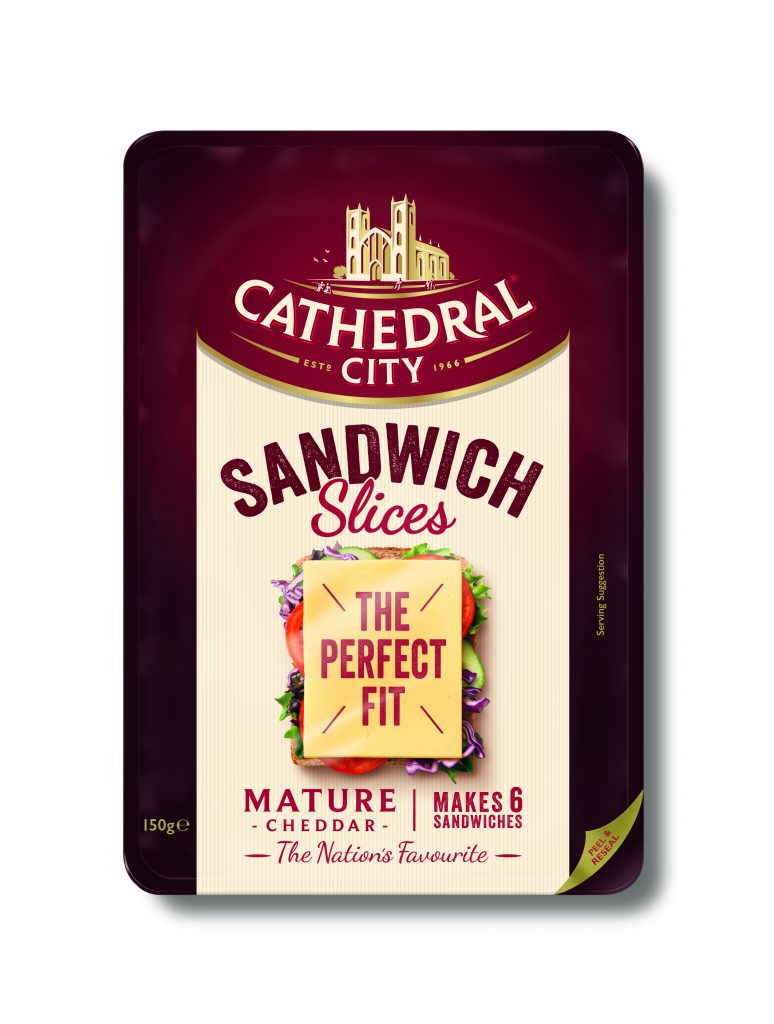 Dietary Alternative, Lactofree Organic Semi Skimmed Milk Drink, Arla Foods
Formula Milk, Aptamil Profutura Follow On Milk, Danone Specialised Nutrition
Free From Foods, Birds Eye Green Cuisine Chicken Free Dippers, Nomad Foods
Gravy and Stock, Bisto Southern Style Gravy Granules, Premier Foods
Hard Seltzer, Echo Falls Blueberry & Hibiscus Rosé Seltzer, Accolade Wines
Health and Hygiene Products, H2O e3 Cleaning System, Thane Direct UK Ltd
Hot Beverages, Costa Instant Coffee with Finely Ground Beans (Smooth Medium Roast), All About Food Ltd
Household Paper, Nicky Defend Hand Towels, Sofidel SpA (pictured below).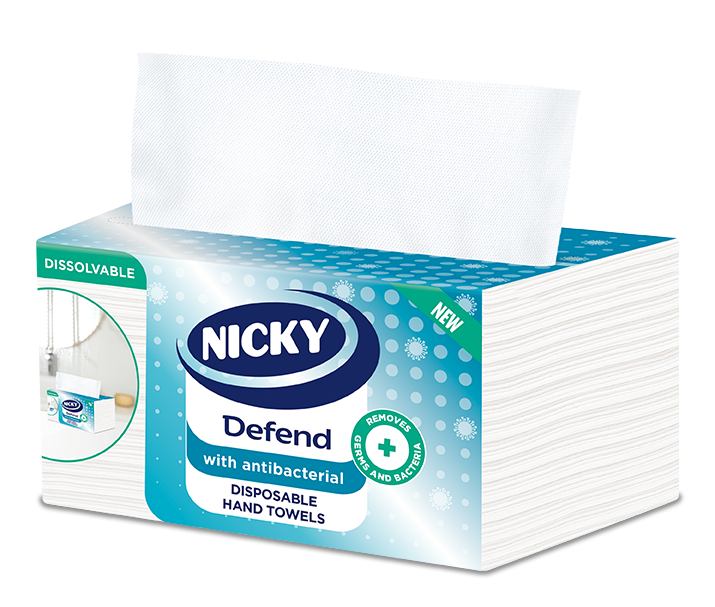 Hybrid Mattress, Rollo Hybrid Duo by Slumberland, Bensons for Beds Retails Ltd
Hybrid Mattress Plus, Rollo Hybrid Duo Plus by Slumberland, Bensons for Beds Retails Ltd
Kids Cereal & Cereal Bars, graze Super Snacker Cereal Bars, graze
Laundry Additives, Comfort Perfume Deluxe Coco Fantasy Ultra Concentrated Fabric Conditioner, Unilever
Laundry Detergent, Persil Liquid Laundry Detergent, Unilever
Nutritional supplement, Herbalife Nutrition Tri Blend Select, Herbalife Nutrition
Men's Razors, King C. Gillette Men's Double Edge Safety Razor, Procter & Gamble
Nappy & Nappy Pants, Pampers Active Fit Taped Nappies, Procter & Gamble
Nicotine Pouch, Nordic Spirit, Japan Tobacco International (JTI)
Organic Formula Milk, Aptamil Organic Follow On Milk, Danone Specialised Nutrition
Pet Clean Up, Vanish Oxi Action Urine Destroyer Pet Expert, Reckitt Benckiser
Iced Coffee, Arctic Coffee Café Latte, Crediton Dairy
Sauce Mayonnaise, Nando's PERinaise Garlic PERi-PERi Mayonnaise, All About Food Ltd
Snacks, Mr Kipling Minis Range, Premier Foods
Sweet Treats, Mr Kipling Signature Collection, Premier Foods (pictured below)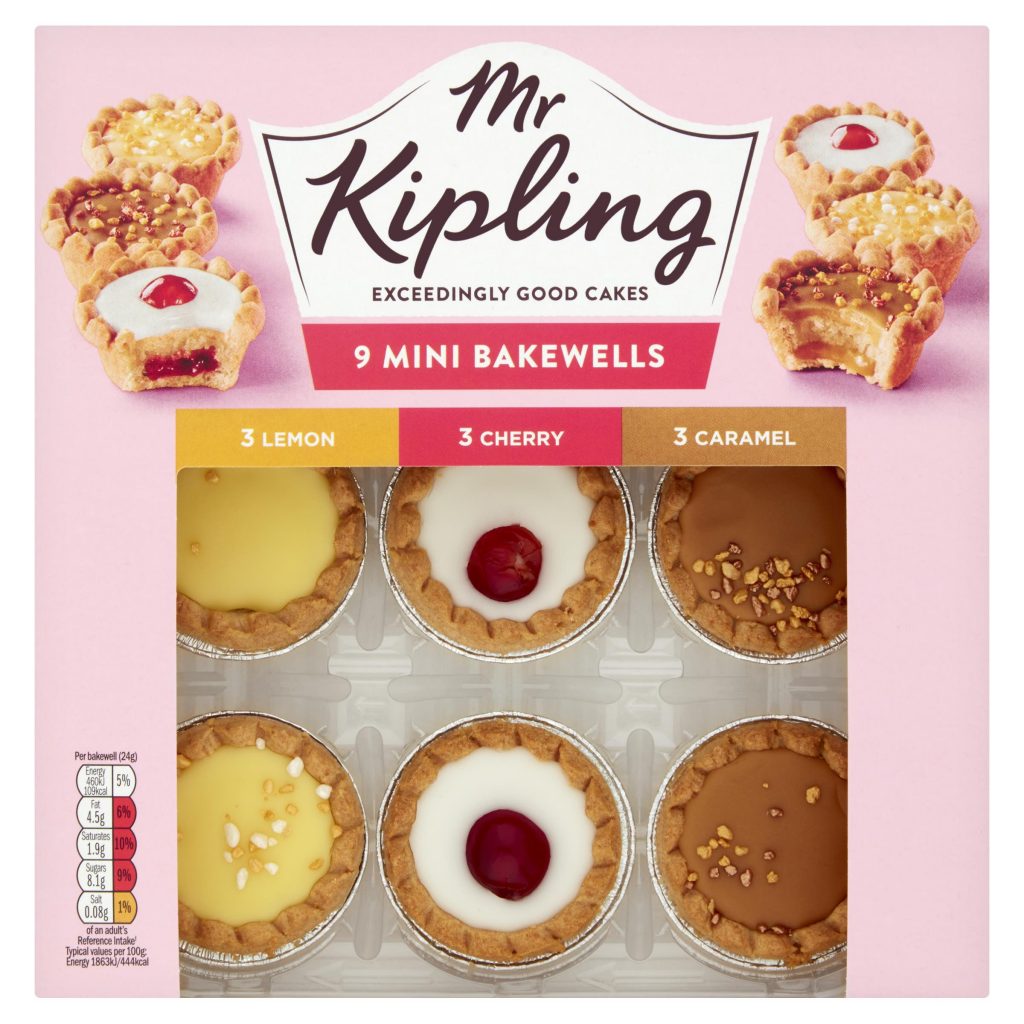 Toilet Tissue, Andrex Classic Clean Toilet Tissue, Kimberly -Clark
Toiletries, Palmolive Naturals Range Shower Gel, Colgate Palmolive