Historic Prague provided the perfect backdrop for the 2019 WorldStar Awards which attracted – and celebrated – packaging innovators from across the globe
The winners of the 2019 WorldStar Awards have been revealed at a glittering presentation and gala dinner in Prague, Czech republic, with more than 350 industry professionals from across the globe attending the event. The prestigious evening was organised by the World Packaging Organisation (WPO) and hosted by WPO member, Czech Packaging Institute Syba.
"More than six months of intensive preparations preceded this extraordinary event, which took place in the Czech Republic for the first time since its inception", said Vlado Volek, director of the SYBA. During the ceremony, 97 winners were unveiled from 219 entries that had already been recognised for their excellence with national awards in 27 countries.
Aside from the regular WorldStar categories – Beverages, Electronics, Food, Health and Personal Care, Household, Labelling & Decoration, Luxury, Medical and Pharmaceutical, Other, Packaging Materials & Components, Point of Sale and Transit – the winners of the Special Award categories were also revealed, those being the President´s Award, Sustainability, Marketing and Packaging that Saves Food.
SMILEYSYS, from Italy, were present on the evening to personally collect a 'Packaging That Saves Food' Gold Award for their Drop&Taste – a user friendly, perfectly resealable pack that boasts 30 percent plastic reduction, no food waste, logistics optimisation and reduction of CO2 emissions.
The GOLD Sustainability Award winner, meanwhile, went to Jospak Oy, of Finland, for its tray which combines the best functionalities of both board and plastics. Despite 85 percent less plastic, it preserves the food – fresh. The tray is also fully recyclable – all the materials can be separated after consuming the food and recycled in their own waste streams.
The Marketing Gold Award went to Constantia Flexibles International, of Austria, for their Cat Milk in Aluminium Portion-Packs: this trendy single portion pack comes in four variations and is easy opening, easy dispensing, clean and hygienic, visually appealing and offers extended shelf life.
Three packaging experts received a rousing ovation after being announced winners of the Lifetime Achievement in Packaging Award. The accolade was established last year with the aim of acknowledging and rewarding excellence in all aspects of packaging science, technology, design and application. Judges, from all over the world and a minimum of one from each continent, elected Gill Loubser, from South Africa, who during a distinguished career in publishing, has utilised her knowledge and experience to enhance the image of packaging around the world. "Naturally, having spent the last 40 years writing about the packaging industry, I'm delighted and extremely gratified to be recognised in this way," she said. "But I must also comment that I am, in fact, being honoured for doing something that I have loved doing! I have enjoyed the most rewarding career as a packaging and print journalist, editor and publisher. There is a maxim: 'Choose a job you love, and you will never have to work a day in your life' and I can vouch for its veracity. I remain immensely fascinated by the ever-changing, ever-developing technologies at play in these dynamic industries."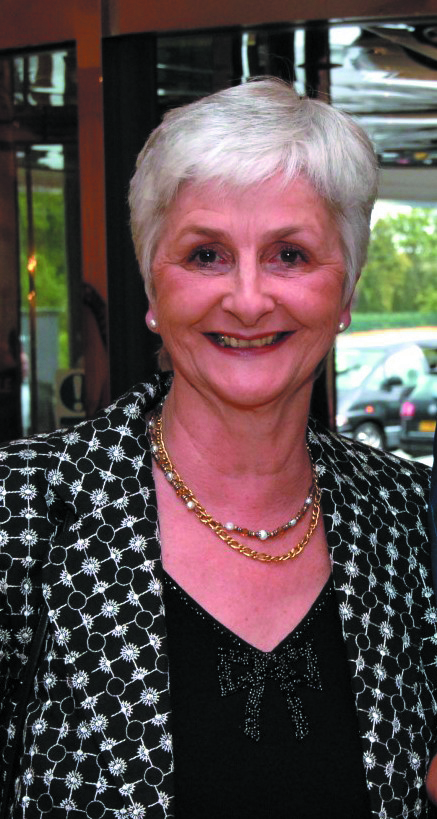 Australia's Keith Chessell was also a recipient, having been a stalwart of the industry 'Down Under' for more than 50 years. "I was greatly humbled and honoured to be acknowledged by the WPO in receiving this Award," he said. "The innovation, development and change that has occurred within the packaging and food industry has meant there has never been a dull moment and always so much to learn."
The third winner was Shahid Sheikh, the Ugandan born Managing Director of multi-award winning, Leicester based Clifton Packaging. Over many years, he has expanded packaging knowledge by creating innovative products that shaped the industry. Shahid dedicated the award to his late parents and his mentor, elder brother Khalid Sheikh who sadly passed away in 2014. He said without them, none of the achievements would have been possible.
"This is truly a special award for me. Receiving any recognition for the work I've done always means a lot, but to be recognised by global peers within our industry for a lifetime achievement award is particularly momentous and ranks alongside receiving my OBE as one of the achievements I am most proud of."
He added: "This honour also means the world to my family and my company and is recognition for what we have all achieved in our 38 years of dedication to the flexible packaging industry.
From humble beginnings as Asians of Ugandan descent, to take the company from a zero start to now be operating at the top of our game globally and then to be recognised for it at such a high level, is something in which we hold great pride."
Professor Pierre Pienaar, President of the World Packaging Organisation, said: "Packaging is ubiquitous. We cannot escape it. We cannot survive without it. We do, however, have a responsibility and a challenge to ensure packaging does not consume us!" He added: "The WPO is in a unique position to identify leading practitioners from around the world who have consistently pushed the boundaries in advancing the art, science and application of packaging to serve the needs of an ever more demanding society. These prestigious awards will celebrate and preserve in perpetuity the collective achievements of these innovators as well as all packaging projects and companies that invest in sustainable packaging innovation around the world."
The winners across all categories of WorldStar 2019 can be viewed at www.worldstar.org and WPO webpage www.worldpackaging.org. Entries to the WorldStar Packaging Awards 2020 are open from mid-June until 20 September, 2019. The online registration can be completed at www.worldstar.org. For further entry information, contact Rachel Bayswater. E-mail: Rachel.bayswater@iom3.org or Tel: 01476 513885