Award-winning business Robinson Young (RY) has been advancing the growth of some of the UK's favourite non-food brands for 50 years. Here, Managing Director Michael Robinson reflects on the ups and downs and how a youthful, dynamic approach has proven the key to longevity
Many teenagers earn their pocket money from household chores, however, at the age of 13 Michael Robinson often spent his Saturday mornings folding invoices into envelopes for his father's fledgling business. Hundreds of them to be precise.
Now Managing Director of the very same business, Michael, laughs: "There was no such thing as central invoicing in those days. If we supplied 800 Woolworths stores each month – we needed 800 invoices."
Back in 1972, as with most start-ups, RY began life in a small room in the family home, with stock piled high in the garage.
Founder David Robinson, after many years working for disinfectant giants Jeyes, had secured the esteemed position of Managing Director of their Jeyes Brobat division. He was singled out by the board for his energy and selling ability. The role was the culmination of years of hard graft, but after just four months at the helm, David walked away from the comfortable position to set up RY – much to the surprise of many in the trade.
Michael laughed: "Many trade pundits thought he must have been in the sun too long and, in the early stages of Robinson Young, he had cause to question his own judgement. However, his persistence, hard work and belief in himself and the service he was providing, coupled with the dedicated support and hard work from his then co-director, and my stepmother, Sheila Elton, ensured they made it a success."
Today, RY is one of the UK's most highly-regarded FMCG distributors. The leading supplier provides award-winning, cost-effective sales, marketing, and distribution services for non-food manufacturers from around the world and counts some of the UK's best-known brands among its core clients including; Simple, ACE, Mancave, Vosene, Bloo, Jeyes, Zoflora, Bodyform, and Tena, to name a few.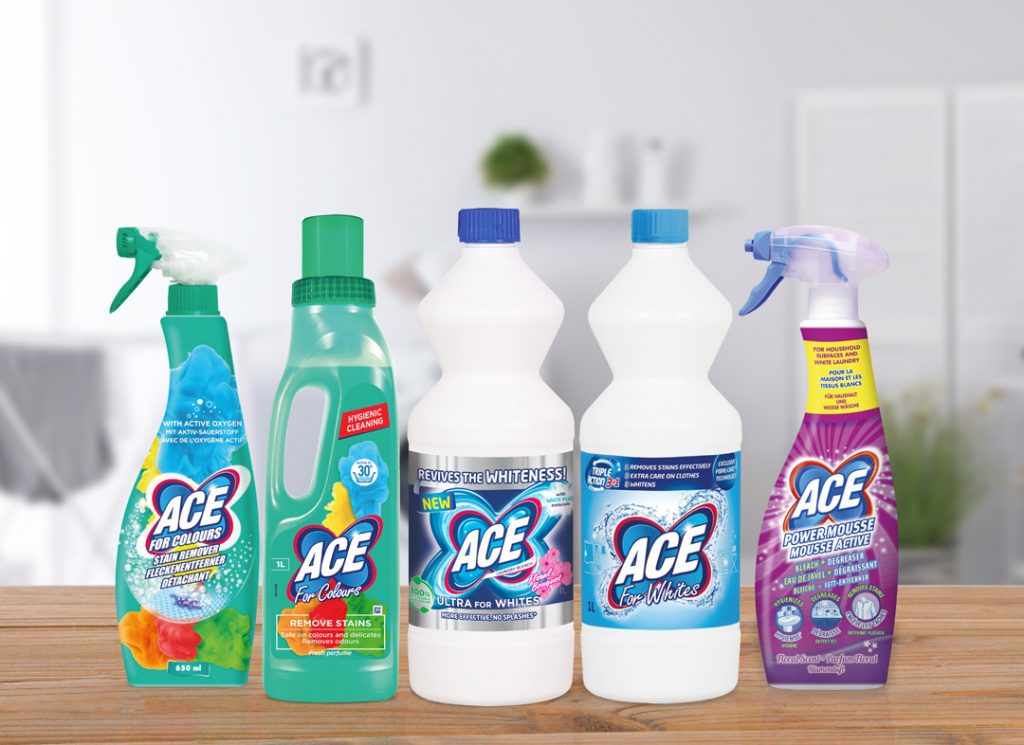 Frequently delivering double-digit growth, RY has carved a niche as the 'go to' distributor in the household, health and beauty arenas with an enviable distribution list that spans major grocery retailers, online retailers (especially Amazon), discounters, convenience stores, cash & carry wholesalers, health and beauty retailers, pharmacies, food service operators, office supplies businesses and, via their subsidiary Bright Ideas Marketing (acquired in 2019), the Education sector.
The company's successful sales and marketing strategies have helped secure many prestigious industry accolades – even when pitted against global giants such as Unilever and Coca Cola Enterprises.
RY is one of a select few family-based businesses to reach 50 years and still remain 100 percent privately owned, with David's son Michael now at the helm.
Michael officially joined the business in 1985, at the age of 26, having spent several years working in London in marketing roles. He took over as MD 10 years later in 1995.
From those early days as a home-based operation, the business grew sufficiently to move into small offices in Bury St Edmunds in 1975 with logistics being supplied by a third-party provider. Then, by 1978, RY had grown sufficiently to take on its own warehouse and office unit, not far from where the business is located today. In 1981 it moved to its current home, Ibson House, a warehouse and office complex in Bury St Edmunds, which was further expanded in 1984. Annual turnover, having peaked at £60 million in the mid 2000s, now sits at c£36 million with its Bury HQ home to 60+ employees.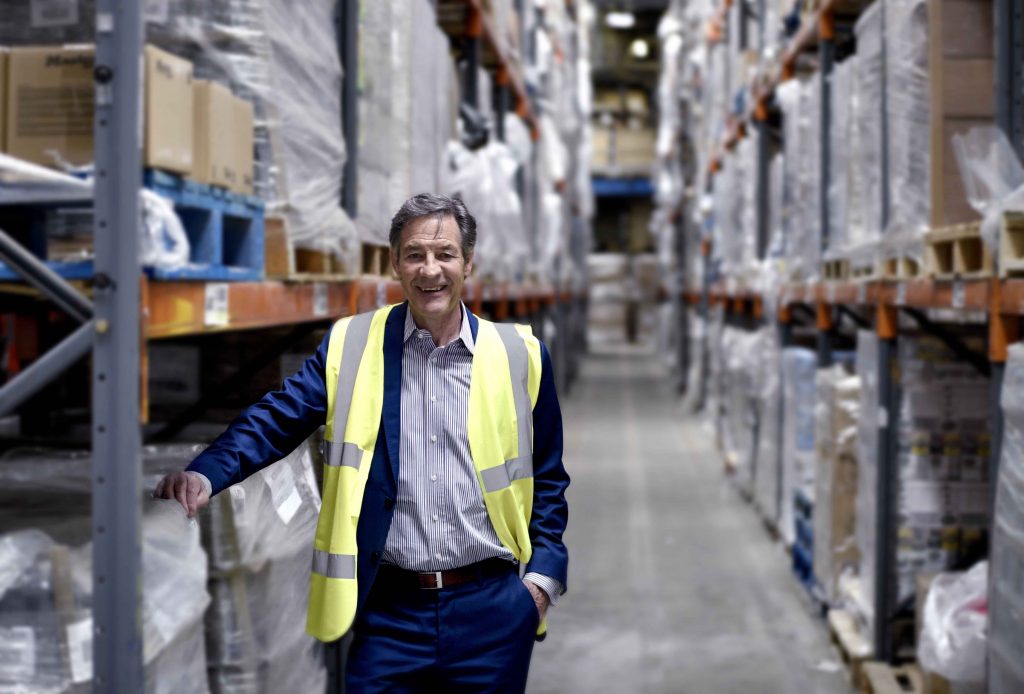 Michael (above) added: "I am so proud that we have been able to achieve this significant milestone – half a century of business. It is not only testament to the vision of my father, when he set the business up, but also testament to the hard work and dedication of all the people who are currently part of the business and those who have been over the past 50 years. We have been very fortunate in retaining many skilful and loyal team members, both now and in the past, and everybody who has worked with us over the years has contributed towards this achievement. This is also reflected in the many industry awards we have won over the years."
Michael credits the ability of the business to adapt and change as a critical factor in its ongoing success and said: "The environment we are working in today, in terms of the customers we supply and their needs, is extremely different to what it was 50 years ago. In addition, technology and ways of working are incredibly different today. The pace of change, especially over the last 15 to 20 years, has been breath-taking. It has been our ability and willingness to evolve and change the business and to adapt to new environments that has been a key part of our success.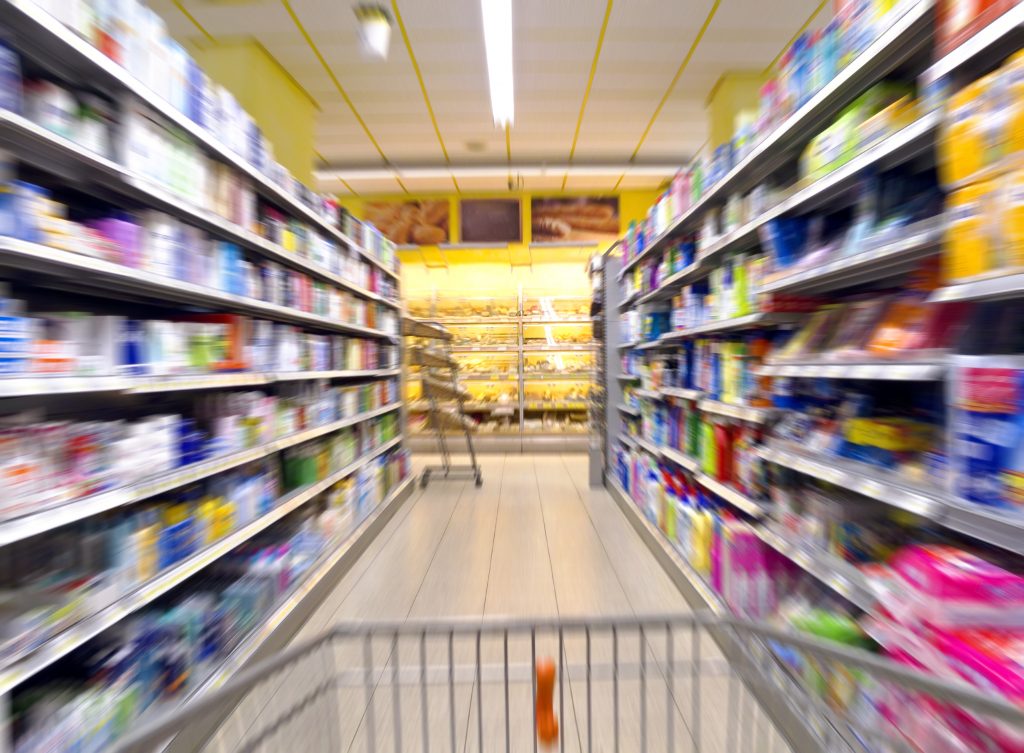 But Michael has witnessed many twists and turns in an evolving retail landscape over the last few decades and is always amazed at the industry's resilience. He joined the business at a time when the major supermarkets were becoming dominant, which saw an explosion in the growth of private label. At the time, RY was primarily servicing wholesale and cash and carry accounts, and Michael quickly recognised the need to up skill for distributing into these new, emerging retail giants. It required significant changes to working practises, business structure and fresh personnel with different experiences and skill sets to work alongside RY's traditional team. Then, with the growth of Amazon, RY has had to go through the same process all over again, as online retailer needs are very different from supermarkets and wholesalers.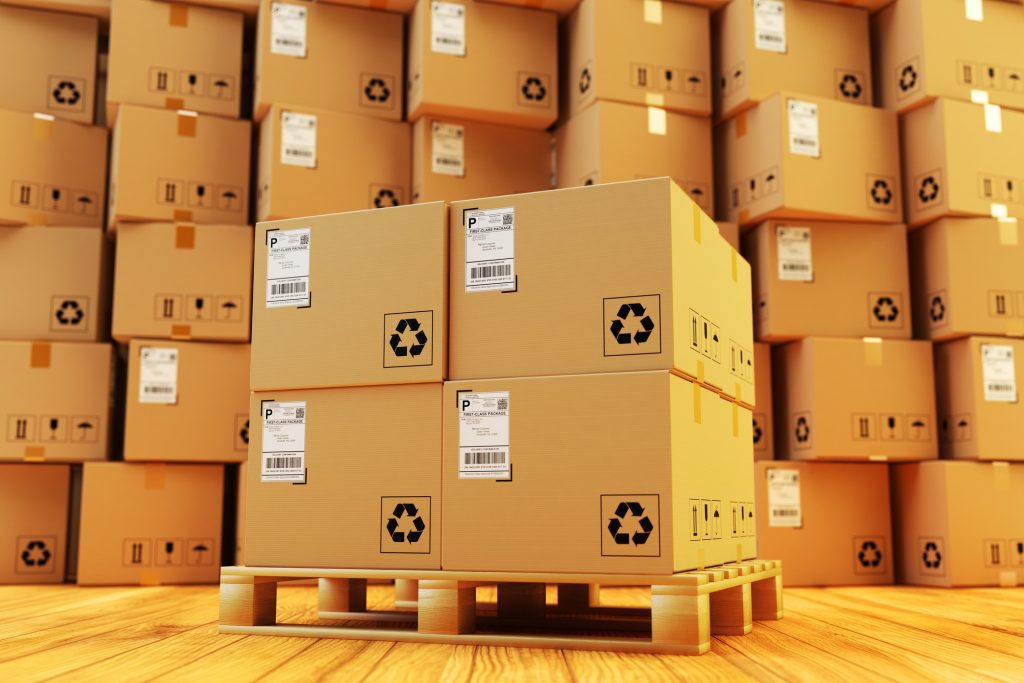 Today RY is unique in still having a sales force capable of expertly servicing the cash and carry sector. It is what makes it attractive to so many brands and is why RY continues to win prestigious awards – the latest being just last month when it was announced the CONFEX buying group Non-Food Supplier of the Year 2021.
With 2022 underway, RY is taking a brief moment to reflect on, and celebrate, the successes of the last 50 years and those individuals that have made it possible.
Michael said: "I would like to thank everybody who has worked both in the business, and alongside us, and contributed to our success. I am proud that we have been able to provide meaningful and, hopefully, stimulating employment for such a long period of time and to stay true to our values as a family orientated business. I am so very proud that we have been able to build upon the legacy of my father who took a leap of faith in 1972."
Speaking about what sets RY apart, Michael said: "We have earned a reputation for consistently delivering year on year growth for our long term manufacturing partners which has helped us retain key business. For instance, ACE stain remover sales have doubled in four years and have consistently outgrown the market and the brand leader and now has its highest ever market share. Similarly, Thornton & Ross owned Covonia cough medicine, saw year on year sales growth, and in only five years we took it to the No.1 brand slot in the convenience market.
The group's track-record of long-term sales growth for the brands it represents continues to attract new partners.
Earlier this year RY was appointed by Henkel Laundry and Home Care as its exclusive distribution partner for UK Cash & Carry, as the blue-chip eyes further expansion in the UK. Henkel are global leaders in the 'Laundry and Home Care' market and the No. 1 laundry and home care provider in many European countries. In the UK Henkel's well-known brands include Bloo, Jeyes, Oust, Dylon and Colour Catcher.
Michael added: "We are excited to see where we can take our existing brands, and those of the future, as we continue to evolve."