Dr Joan van den Brink reveals how CEOs can unlock courage, compassion and wisdom to empower employees and themselves to thrive
2021 saw a spike in CEO resignations, with 72 percent worrying about the security of their jobs as a result of their industry facing ever escalating disruption and change.
The challenges leaders are facing are increasingly complex and it has become evident that it's not just employees but CEOs also joining 'The Great Resignation'.
CEOs of FMCG companies in particular have faced increasing headwinds in recent years that have impacted their ability to create value for their businesses. A report in 2020 by BCG identified these headwinds as: slowing global demand growth; decline of traditional scale advantage; and a changing retail landscape. These trends have been accelerated by the COVID 19 pandemic as consumers cut back on non-essentials and discretionary spend.
CEOs need to find ways to motivate their employees to enable them to pivot and re-focus their strategies on areas that will drive growth. To do this they need to create environments that enable their employees (and themselves) to not only weather the storm but to thrive. Courage, compassion, and wisdom are three qualities that used together create caring, supportive, and inclusive environments in which employees can express themselves freely without fear of judgement or recriminations. Unlocking these 'Three Companions' can support leaders and staff to build resilience to cope with feelings of vulnerability and anxiety as they face uncertainty regarding their jobs.
There are five domains that enhance courage, compassion, and wisdom in individuals:
Self-compassion – showing kindness to ourselves when we are having a hard time
Personal values – important principles that guide our choices and behaviours
Personal boundaries – being clear about what we will and will not accept from others
Self-care – taking care of our physical, emotional, psychological, and spiritual health
Supportive network – a group of people whom we can turn to in times of need
Three of these dimensions are particularly important in increasing resilience and building confidence in handling obstacles.
Self-compassion
Everyone looks to CEOs to provide direction and take decisive action to ensure continued success and sustainability within the organisation. Whilst CEOs work with a team of experts and advisors, the ultimate decisions and future of the organisation rests in their hands. Determining how to meet the increasing expectations and demands of consumers is enough to keep a CEO awake at night. Placing bets on the organisational capabilities that will be needed in the next 3-5 years can feel like a gamble.  What if they get it wrong? There are some common myths about self-compassion; it is self-pity, is a sign of weakness, is narcissistic, leads to complacency. In fact, the opposite is true.  Research by Kristin Neff and others has shown that when we show compassion to ourselves, it increases our resilience, empathy, integrity, and compassion towards others.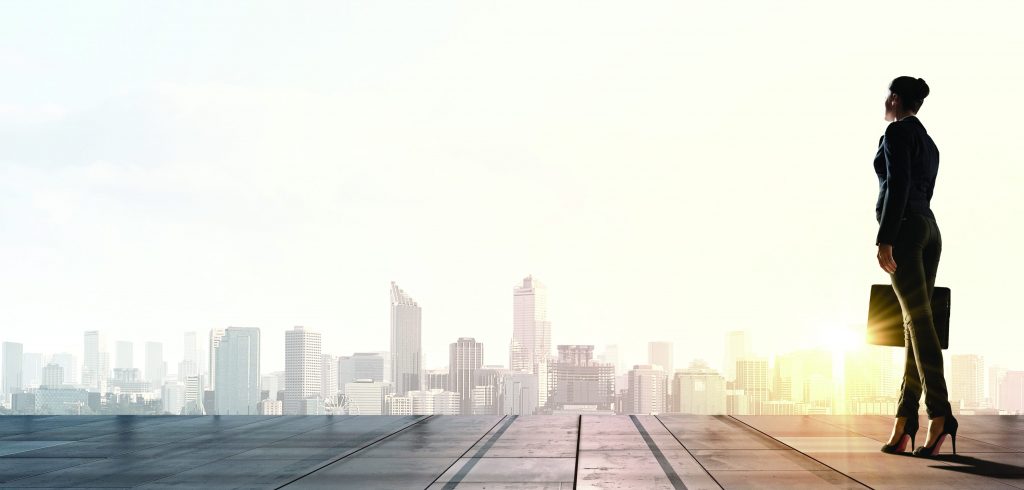 Self-compassion comprises three elements: mindfulness, common humanity, and self-kindness. It is normal for human beings to make mistakes, worry and have self-doubts, behave in less-than-ideal ways. By noticing and being curious in the moment about how they are feeling (mindfulness), people can better understand the triggers that give rise to a range of unhelpful emotions and behaviours such as disappointment, anger, shame, fear, sadness, regret. Often when something goes wrong or we have a tough conversation, we ruminate and our inner critic cuts in telling us that we are bad, other people think less of us, we are useless and so on. In self-compassion they give themselves the grace to feel as they do (self-kindness). Practising this stops them ruminating and recognise they are not the only ones who have messed up, made a mistake, have this specific problem (common humanity) and give themselves the grace to feel as they do without judgement (self-kindness). This frees them to think more constructively about how to deal with their situation. We are often able to show compassion to others and not ourselves. We believe we must be perfect. In the case of CEOs, they feel that they must not show vulnerability. Self-compassion allows them to acknowledge that they are human, and in turn to receive from and show compassion to others.
Self-care
Self-care is more than exercise and eating healthily. Self-care is a broad concept that considers the whole person and acts to guard against or manage stress and maintain or enhance well-being and overall functioning. It is easy for CEOs and their employees to work long hours as they grapple with shifting priorities and the changing nature of their work. For example, investing in AI and automation will require individuals to develop digital capabilities, learn how to use AI effectively, generate new demand models, move from transactional activities to dealing with more complex, higher order situations. This increased pressure could lead to burnout as staff try to keep business as usual whilst implementing radical change. Developing professional self-care is vital to enable employees to flourish. Actions that promote self-care include taking time to connect with colleagues, managing workload to ensure they take enough breaks, developing outside interests that help to keep work in balance. CEOs can drive this culture by role modelling self-care activities, helping their leaders and others to rigorously prioritise what employees should focus on, instituting opportunities for social connection such as weekly gatherings to get to know each other, reward individuals who maintain a good work-life balance, celebrate successes, particularly after periods of intense activity, find ways to incorporate rest and recuperation. CEOs can also provide health and well-being support so that individuals who are struggling have resources they can access.
Supportive network
There is a myriad of external forces that put pressure on their organisations. There is increasing activism regarding social impact and environmental concerns. Millennial and Gen-Z employees and consumers want to work for companies that have a meaningful purpose. Increasing pressure on margins means CEOs need to decide whether they are going to compete on scale or find their niche. Their organisations must learn how to build relationships with consumers and build brands that consumers trust. To help them withstand these stresses, it is important for CEOs to surround themselves with people (outside their team) who can provide support; individuals in whom they can fully confide and be themselves. Bill George believes that to lead authentically leaders need to have a support network. This support should comprise at least one person with whom they can be totally open about everything; with whom they can share their challenges, who help them navigate the difficult times and dilemmas they are facing.
By attending to these three domains CEOs will be able to unlock courage, compassion and wisdom in themselves and others. This will create more humanistic workplaces in which people feel cared for and supported.  This will engender loyalty and motivate employees to go above and beyond to transform their organisations and create a brighter, sustainable future.
Dr Joan van den Brink is an executive coach, management consultant and founder of Araba Consulting. Her new book, The Three Companions, is available in paperback, priced at £14.99. You can read an extract from the book here.