Jermyn Street Design creates cutting edge designs and is driven by an ongoing resolve to challenge outdated attitudes towards consumerism
Everyone at Jermyn Street Design is 100 per cent focused on sustainability. From creating designs that live longer to sourcing new fabrics, from reducing waste in the office to delivering garments in compostable bags – nothing is overlooked.
Designer Lisa Cunningham recently attended a course on Sustainable Fashion at Central St Martin's College. The course examined the widest possible range of topics, focussing on every aspect of sustainability in the supply chain, from building sustainability into the design to sourcing environmentally friendly fabrics.
[jSD] has set up a Sustainability Committee to examine every aspect of the business. The team consists of office managers, designers and account managers, to ensure that every department is represented.
Inspired by Lisa's St Martin's course and their own knowledge of the textiles and fashion industry, the working group conducts constant research to see what they can do in order to minimise their impact on the environment.
Lisa said: "There is so much that we can do and should be doing. It's no longer enough to just recycle what we use; we need to fundamentally change our attitudes to consumerism and ask ourselves constantly, 'what is the impact here and what can I do to reduce it even more?'"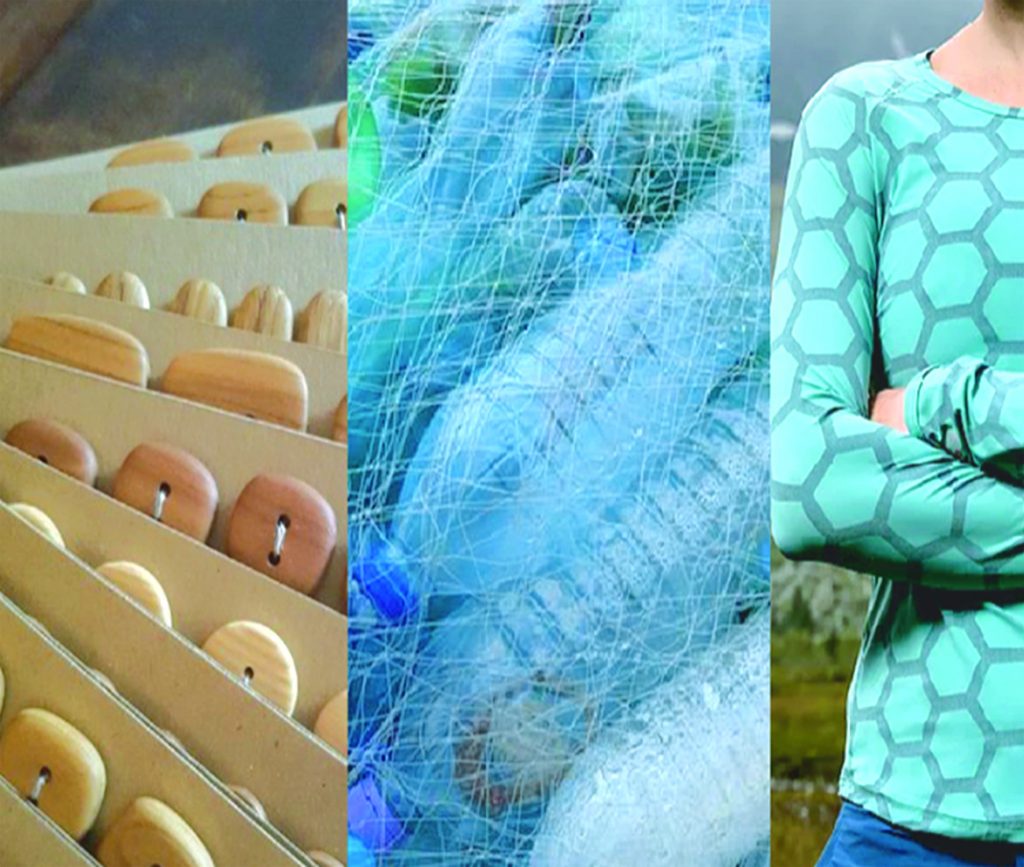 In creating more sustainable uniforms, [jSD] starts by re-thinking the basic design. By designing classic items that avoid fads or short-lived trends that quickly become out of date, clothes have a much longer shelf life.
The materials that the garments are made from, and how and where they are made, is also being re-examined. Lisa and her colleagues are looking at alternatives to cotton, leather, wool and man-made fibres. Alternatives such as fabric made from recycled waste (including plastic bottles from the ocean) are already a reality that [jSD] is actively sourcing. Future possibilities include man-made protein fibres that are being developed to mimic silk, while fish, fruit and vegetables are all being made into leather alternatives.
Accessories and trims don't escape scrutiny. Not only are they also sourcing alternative materials, they are looking at making them easily removeable to facilitate recycling of the garment at the end of its life. How a garment is 'disposed of' can have a huge impact. Garments that can be fully recycled, or are easily biodegradable, are currently rare. [jSD] aims to focus on building in easy deconstruction to all garments in the next year.
How materials are created is a key area that [jSD] is looking at. With soil quality becoming a growing concern and water shortages a real threat, materials that minimise their use are being created using more sustainable techniques. Natural dyes are also being considered, in order to eliminate hazardous waste.
Where products are manufactured is another area for concern. Transporting fabrics, trims and finished garments by sea rather than air, or even sourcing closer to the end user are all important considerations.
Care of garments is an area that can also have an enormous impact but is often overlooked. Garments that dry more quickly and don't need ironing use much less energy; while materials that can be washed cold not only reduce the carbon footprint and water use by 20-30 per cent but can increase the life of a garment by nine months, reducing the demand for more.
The team at [jSD] is encouraged to explore, research and keep up to date with all industry developments and best practice that might be adopted. [jSD] Founder Susanne Malim recently attended a "how to change the world" talk, supported by the New York Times, with presentations on sustainability from top academics based around the world. She returned buzzing with further ideas and inspiration for the team to explore, to see if they can achieve even more.