Howard Corrigan opens the lid on how he crafted the breakthrough soft beverage he believes the world was missing.
Lockdown wasn't great for business, but it was good for business ideas. For one expert in the food and beverage industry, that time at home proved especially fruitful.
Having worked in the world of wine sales and marketing for more than 20 years, serving premium clients ranging from Ascot and Goodwood to Majestic Wine and Waitrose, Howard had developed a keen nose for quality. But one thing puzzled him.
He wondered why only alcoholic options catered so keenly to the sophisticated palate of discerning patrons. Why was it so hard to find a really good soft drink?
He realised it was time to raise the bar.
Juggling home schooling while managing the day job, Howard and his wife began to concoct a vision for a new beverage brand: a refreshingly different soft drink for all the family, using only the finest natural ingredients to create uniquely characterful layers of complexity.
A zing of lemon, some zesty orange and a twang of lime were brought together by some of the best bitters for a mouth-watering mix, then given a cheeky kick of heat from three types of ginger to leave you wanting more.
Loosely inspired by a Rock Shandy, this cocktail of pure natural goodness created a subtly complex taste and aroma that is suitable, as Howard says, "for vegetarians, vegans, gluten-avoiders, pleasure-seekers, the young, the old, and everyone in between".
And so, a new member of their family was born – Corrigan's Original.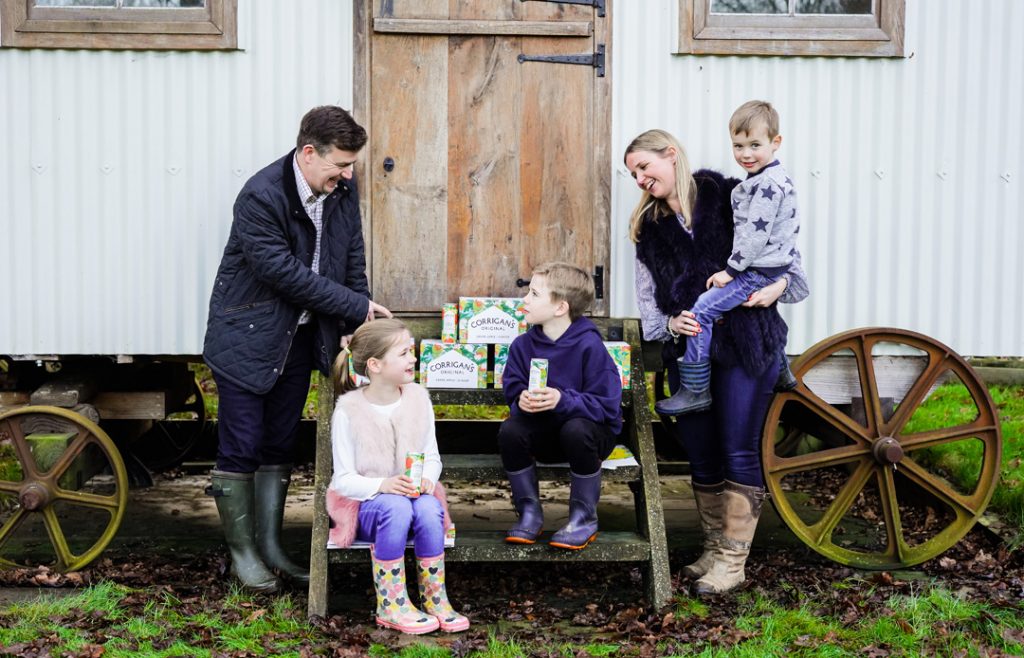 Howard collaborated with a leading London artist and award-winning design agency to create the brand's beautifully distinctive cans. Then he placed them in the hands of family, friends, colleagues and other drinks industry veterans across the country and asked for their candid opinion.
Appreciation was universal, and people were thirsty to know more. Funding for Howard's fledgling venture was subsequently completed swiftly through SEIS and his new beverage began to take flight. Quite literally; one of the brand's first major listings was in British Airways lounges.
Since then, Corrigan's Original has won over the likes of The Langham Hotel, Oakman Inns, ETM Group and a growing number of wholesaler listings. The brand recently sponsored Alex Lees' cricket bat when he was the opening batter in the latest England vs. West Indies Test series.
Howard is now looking to broaden the playing field by raising further funding through EIS to expand his team, employing marketing and brand executives, sales specialists and operations personnel. He is also eyeing export opportunities, focusing first on the South and Central American markets.
If you're interested to find out more, or join his journey, contact Howard directly on: 07747 683363 // howard@corrigansoriginal.com // www.corrigansoriginal.com