Pioneering research has revealed that companies with a woman in the top position, or with three or more women on their board, reap many benefits. By Mel Chenu
Women are superior leaders and the companies they run tend to outperform those with men at the top, according to a groundbreaking study out of Sydney's Macquarie University Business School.
Dr Farida Akhtar, a Senior Lecturer in the Department of Actuarial Studies and Business Analytics, conducted research into the issue of gender performance at the top of corporations. Her findings explode many myths still prevalent in the business world. "Society generally accepts males in charge but when we look at the data, we actually find companies with female CEOs perform better," says Akhtar. "And the same goes for companies with a substantial female representation on their boards."
Akhtar's research looked at listed companies on the S&P500 Index from 2000 to 2015. Her work has been published in peer review finance journals and is listed in the Australian Business Deans Council Journal Quality List.
"Firms with a critical mass of females on the board (three or more) have a stronger corporate culture with regards to their intangible assets, including employees," Akhtar says. "Females are fundamentally different from males and bring unique demographic skills. They nurture their employees more. They create better reward systems and greater flexibility.
"Companies in high technology industries and those with unique products that are scarce in the market tend to do better with female CEOs. Success in Research and Development (R&D) is highly prized in these companies and female directors can shape innovation and sustainable growth strategies."
Akhtar believes the market favours women because they are more likely to listen to the market.
"Female-led firms are more likely to reduce unrest within internal corporate governance and this superior monitoring of management leads to greater transparency and performance," she says.
Akhtar cited Alison Watkins, who is Chief Executive of Coca-Cola Amatil, as among the top female leaders of Australian ASX 200 companies who are excelling in their roles.
Institutional shareholder influence
Akhtar's research suggests that while there are several factors at play in the slow growth of women's inclusion in top executive roles, such as traditional beliefs, culture, discrimination, low promotion rates and the 'boys' club', one factor is particularly surprising, and disappointing.
"Companies in high-tech industries with a large proportion of institutional investors prefer more male directors. Institutional investors – and boards – say they want more female representation, but do they really? They spout diversity principles but they don't actually follow through," she says.
"The raw data indicates boards with that critical mass of three or more females and no institutional shareholders prefer female CEOs. If the CEO is also the chair of the company then that person is less likely to be female.
Also in mature companies institutional shareholders prefer boards not to have three or more female directors.
Females are often appointed when companies are in a crisis phase but these appointments are more precarious and more heavily scrutinised.
"Female CEOs not only have to show they are fit for the top job based on their merit, they must also prove that they are super heroes. When they inevitably prove not to be super heroes, their dismissal harms the reputation of all females and hinders the promotion prospects of other women. "Institutional shareholders also create a clear discrimination against female directors in the leadership appointment process," she says.
Akhtar says the cultural norm that perceives women's leadership capabilities as lesser needs to change so that female CEOs have a fair chance to lead corporations, particularly in high-tech industries.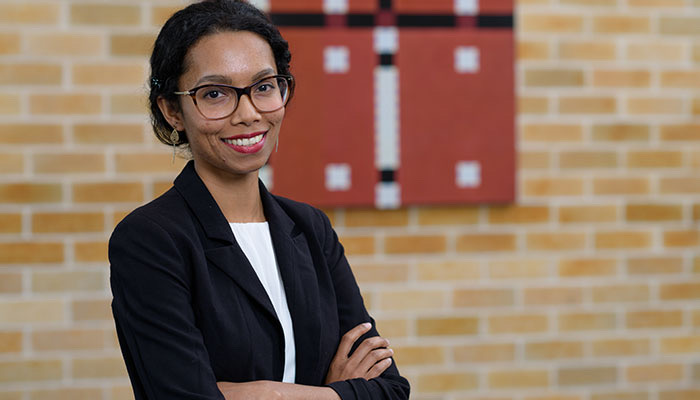 Risky business
Akhtar also lampoons the perception that female CEOs will not be adventurous enough to grow the company. She says the pre-conceived notion that women are risk averse is not backed by the evidence.
"There are two ways mature companies can grow – internally via innovation and externally via Mergers and Acquisitions (M&A). There is a preconception that females are risk-averse but the research indicates females are actually risk-loving and are every bit as likely as males to tackle ventures like high R&D projects," she says. "But it's worse than that. A male CEO who proceeds with an M&A where the company does not perform well after the merger will be paid a bonus. A female CEO who does not proceed with an M&A because she exercises her judgement and assesses the merger will not generate substantial positive synergy in the long-term will be pushed out of the CEO position. The discrimination is huge. It is actually alarming."
And there seems to be no valid reason for the discrimination. In fact, as Akhtar explains, large, complex corporations should appoint more female leaders because of their unique qualities.
"The greater investment in employee engagement and nurturing that is more typical of female CEOs tends to drive innovation and generate higher performance from staff. R&D success drives greater company performance. This is especially important in high-tech industries where innovation is critical," she says.
"The science says women are better leaders and companies led by women tend to do better, all things being equal."
Diversity works
Akhtar says there are other benefits to fostering diversity.
"The value of a push for diversity quotas depends on the size, growth motives, board traits, governance quality and other factors within a corporation. Generally, when diversity is introduced to boards, they tend to become more effective in their decision-making and there is less absenteeism from board meetings," she says.
"But it's not just a matter of adding a female to the board and watching profits rise. If it was that simple, everyone would just do it.
"Currently, policies are dictating research rather than being informed by research. It is important that we understand what is causing gender imbalance on corporate boards and among CEOs.
"Gender quotas to reach a critical mass of females on boards will help break the glass ceiling but more research is needed to determine the corporate traits that limit female CEO and board representation."