When Fabrizio Freda took charge of the family-controlled Estée Lauder Companies, it represented a major changing of the guard. Thanks to his vision and leadership, the beauty empire is now revelling in a second golden age. By Eamonn Duff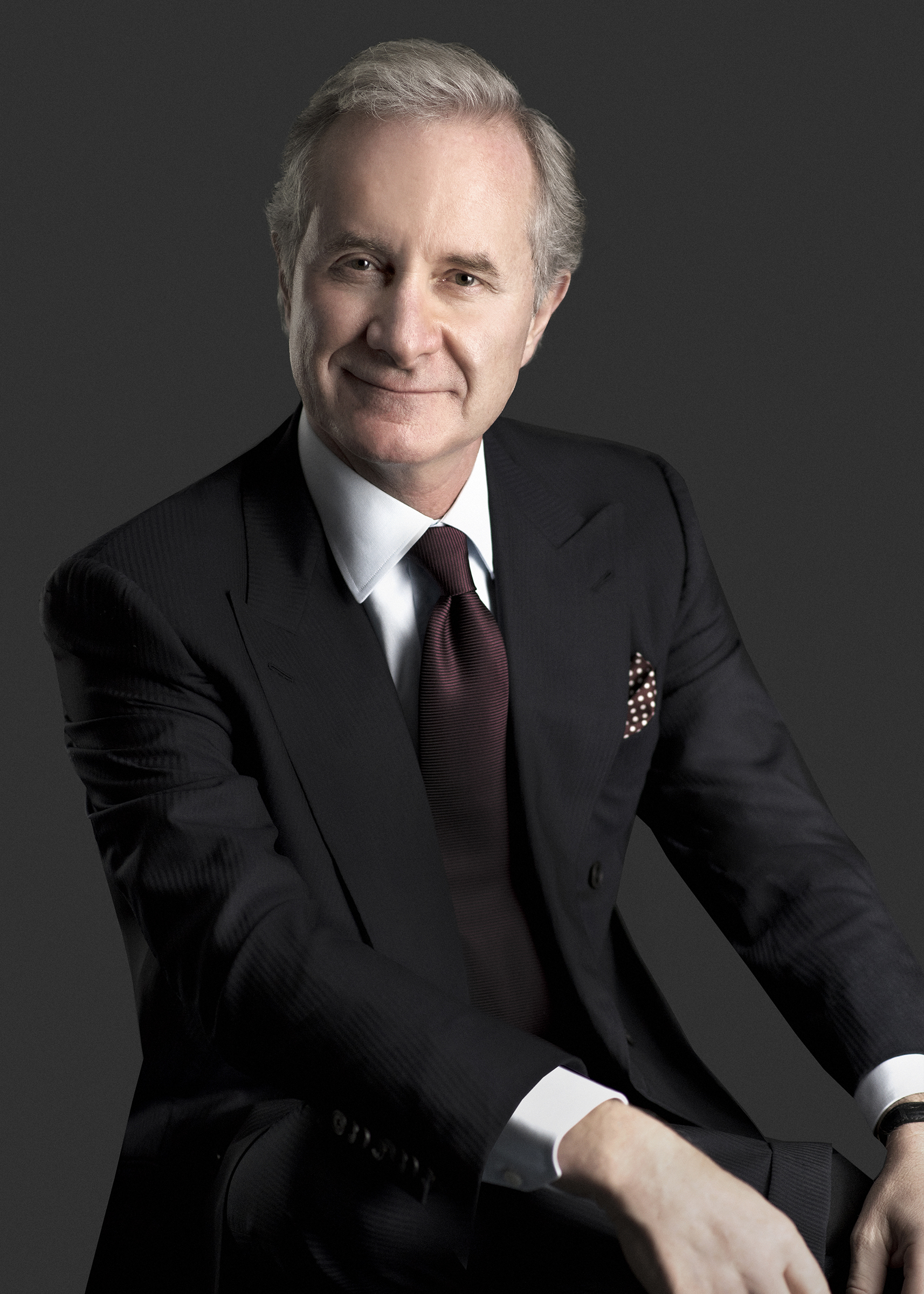 When the annual OC&C FMCG Global 50 report was released several weeks ago, Estée Lauder emerged as a top five, star performer. The 73-year-old cosmetics giant posted 16 percent net sales growth last year and continues to outclass its rivals by seducing the millennial market, particularly in China. At the same time as the Global 50 was waxing lyrical about the company's performance, the man behind that success was quietly celebrating more than just a job well done. It's been exactly 10 years since Fabrizio Freda commenced the dual role of Estée Lauder President and Chief Executive Officer. Recognising the company needed to move with the times, the Italian business executive has since performed the ultimate makeover.
A decade on, he's still loving every minute. "I come to work every day excited and happy to be here," he said, adding: "It's because of the people, it's because of the competitive spirits that we have, the creativity and innovation and new ideas, and frankly because of the intellectual challenge – it's fantastic."
By the time social media had transformed the face of the beauty industry, Freda had already remodelled Estée Lauder for the eventuality
It was 15 years ago that the company's founder and matriarch, Estée Lauder, passed away at the grand old age of 97. From humble beginnings in the New York borough of Queens, the self-proclaimed 'Kennedy of the beauty world' had launched her business by cooking up face creams over the family stove. She later turned the venture into a global titan, worth £1.1 billion when it went public in 1995. For her surviving family today, the ongoing challenge is to strike the right balance between the present and the past. In late 2007, the struggling company reported that net profit had slumped 33 percent on the back of increased competition and poor results in the Americas. So, when the founder's grandson William announced several months later that his five-year stint as CEO was through, the Lauders decided the time had come to cast their net wide for an experienced successor. Enter Fabrizio Freda. The charismatic Naples born businessman had spent 20 years at Procter & Gamble, managing various consumer categories around the world, including health and beauty. In his last role, he'd been President of its Global Snacks division. While nobody doubted his credentials, the appointment of a non-family member – and prestige beauty 'outsider' – was deemed, by some, as a radical break from tradition. Freda, then 50, joined the company in March 2008 as President and Chief Operating Officer. After drafting a strategic plan for restructuring the business, he assumed the top job in July 2009. "I would like the next 10 years to be the years in which this company produces the best ever innovation in prestige beauty across the globe," he told fashion-industry trade journal WWD, just prior to taking the reins. "Imagine a company, which is a global prestige beauty leader, a well-diversified, brand powerhouse pivoting on creative innovation. That's the heart of the company…that's our vision. That's what we want to be."
Almost immediately, the financially disciplined, results orientated leader began building a framework for future international expansion, which included trimming the workforce by six percent and targeting online and emerging market growth. By the time social media had transformed the face of the beauty industry, the forward-thinking Freda had already remodelled Estée Lauder for the eventuality. As noted in the Global 50, which serves as an annual snapshot of the world's 50 largest FMCG businesses, the modern beauty buying journey has become a combination of "several retail channels" and Estée Lauder has embraced this by reimagining the physical store as a "brand building vehicle" rather than a pure point of sale.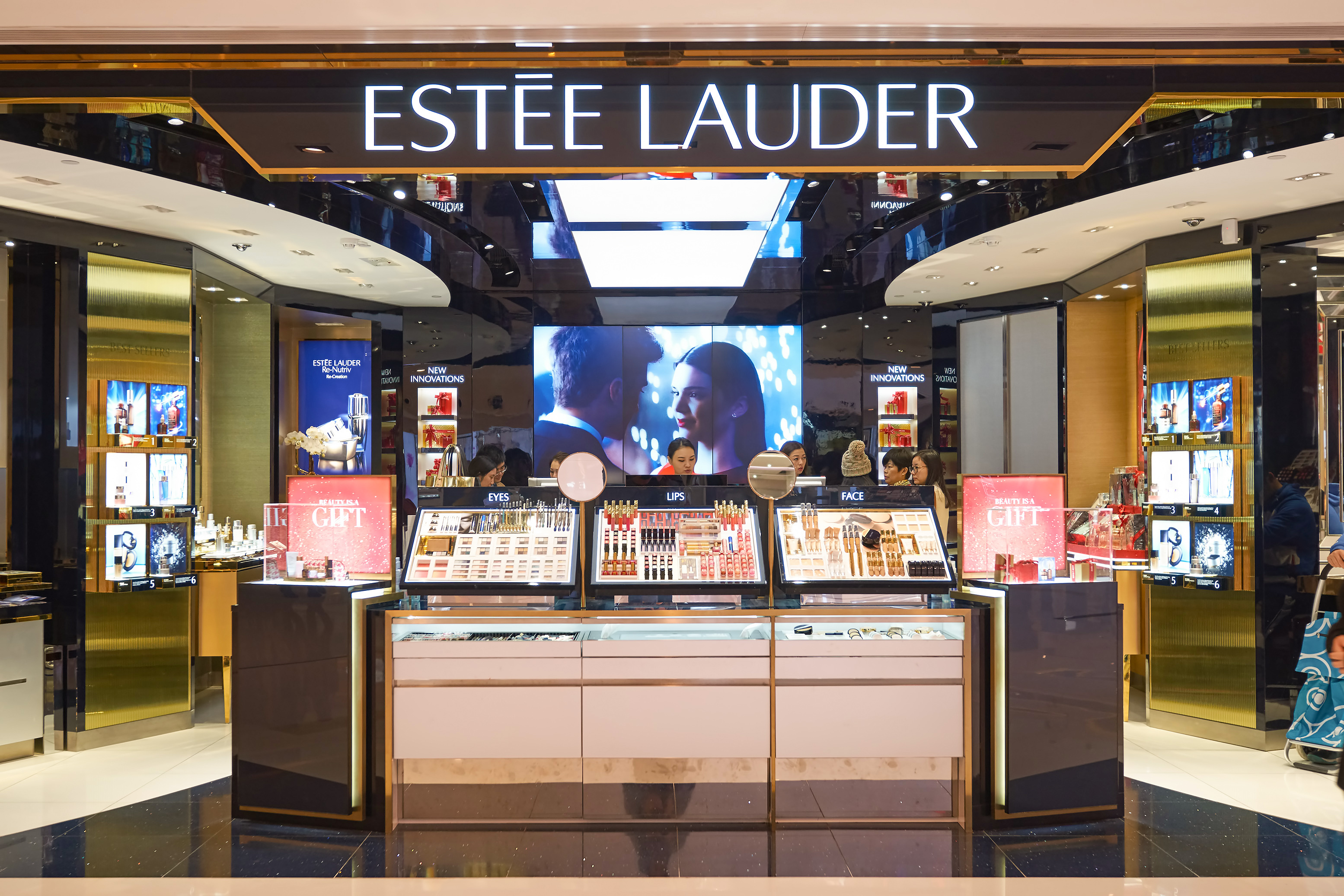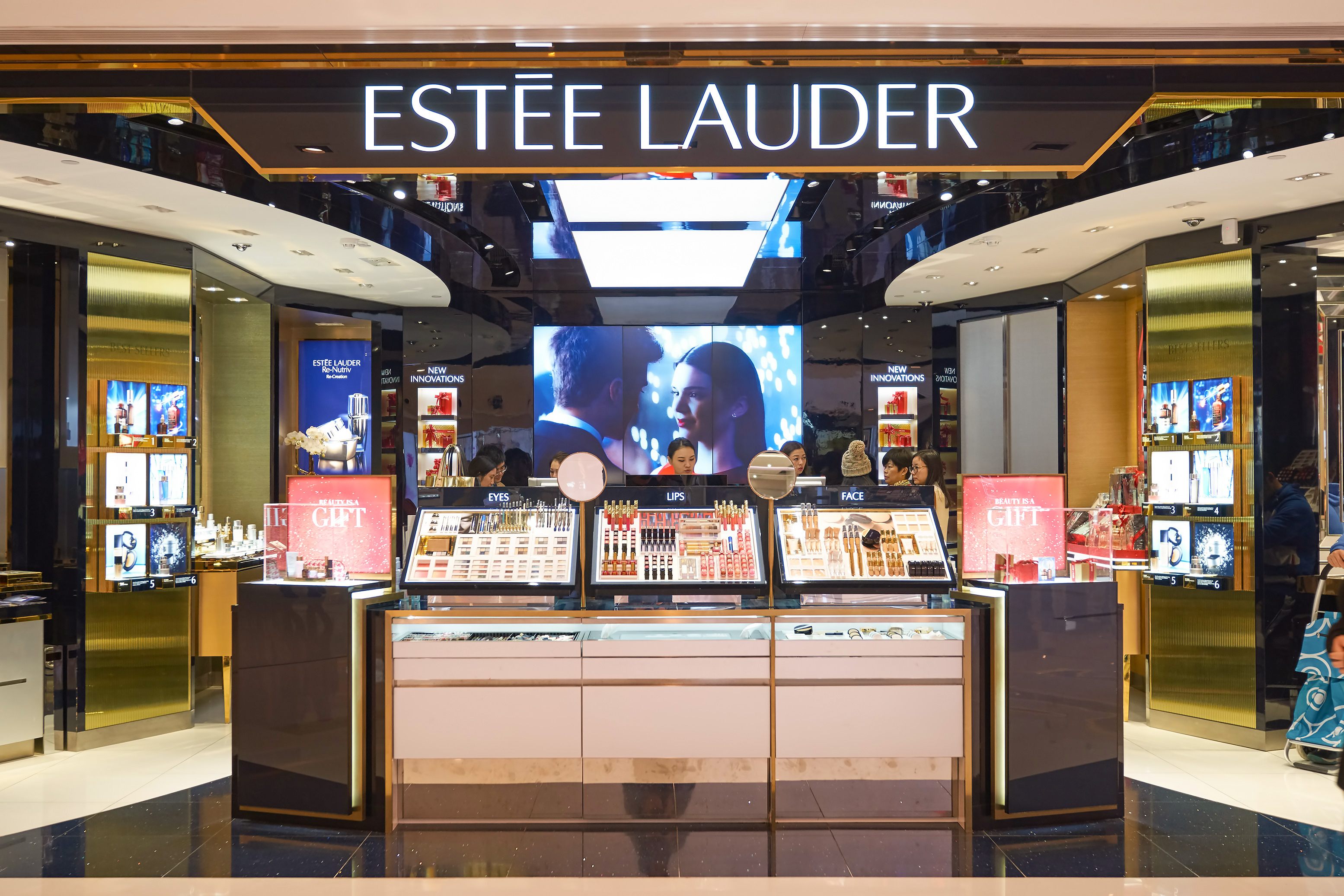 "It's changing at a faster pace than ever before," says Freda of the prestige beauty business. "We are witnessing a significant transformation in the world — much of which is led by women. More women have joined the global workforce, and the growing 65+ population has more disposable income for use on luxury goods. And, with the rise of the millennial consumer, we're seeing a revolution in where and how frequently women shop, requiring us to reimagine the retail experience."
In June 2018, Estée Lauder opened a pop-up travel retail store in Qatar airport offering experiences such as mini-facials, bespoke gift wrapping and its digital iMatch tool to find a customer's perfect foundation shade.
As the Global 50 reports, the initiative was one of many designed to complement rather than compete with e-commerce – which is the cosmetic giant's fastest growing retail channel. Also last year, the company ramped up its social media strategy, more than doubling posts year on year with focus on highly sharable, video led storytelling. Helping to drive that 'line of attack' is a 100,000 strong army of Estée Lauder beauty experts, make-up artists and 'celebrity' social influencers who are commissioned to activate new beauty brands and trends: The result: 500 million brand site visits in 2018, with consumers spending an average 9.5 minutes per visit. Those clicks triggered a global skincare sales increase of 21 percent last year while overall business growth in Asia/Pacific climbed 25 percent. Fast forward to 2019, and Estée Lauder's latest results continue to shine. In May, the company reported net sales of $3.74bn for the third quarter ending March 31 – an 11 percent rise on the corresponding period last year. That success was fuelled by outstanding results in the travel retail segment – and double-digit growth from more than half of the company's top-10 brands including Tom Ford Beauty, Estée Lauder, Origins, MAC, and La Mer.
"Estée Lauder has had a truly remarkable makeover," said Will Hayllar, UK Managing Partner at OC&C Strategy Consultants which has been charting the fortunes of the world's top 50 FMCG companies for 17 years.
Estée Lauder has had a truly remarkable makeover
He adds: "With the beauty industry welcoming large direct-to-consumer brands such as Glossier, and Kylie Cosmetics, Estée Lauder is now head to head with these millennial newcomers. Yet, it has stepped up to the mark and made rapid changes to its brand strategy to make sure it keeps up with the new cosmetic insurgents while remaining true to its brand identity."
While much has been made of Estée Lauder's ability to successfully woo millennials, Freda's own lesser-publicised, behind-the-scenes initiatives have proved just as pivotal. Arguably the most impressive of these is the reverse-mentoring program in which the company's younger staff educate its more experienced workers on latest trends. Not only has it enabled senior executives to gain priceless insight into young minds, it's provided mentors for its Millennial and Gen Z employees – who make up two thirds of the workforce. It has also undoubtedly influenced boardroom decisions to snap up a string of Millennial-centric beauty brands like Becca and Too Faced.
"Leadership from every chair" means leadership from each person in the company, even if they started yesterday," said Freda who adds: "It is leadership that comes from engagement and participation, not from authority. It stems from our deep-rooted commitment to employee education and to developing future leaders. Providing employees the opportunity to continuously learn is extremely important to us and to the future of our organisation."
Estée Lauder at at glance:
1946: Estée Lauder launches her company with four simple skincare products sold round the local salons and hotels of New York
1948: The company establishes its first department store in Manhattan
1964: Aramis becomes the first men's prestige fragrance brand
1968: Clinique is born, becoming one of the most successful brands in cosmetics history
1995: The Estée Lauder Companies goes public on the New York Stock Exchange, at $26.00 a share
2004: Estee Lauder dies
2008: Leadership of the business takes a twist when non-family member Fabrizio Freda is installed to provide strategic direction
2019: Ten years into his reign as CEO, Freda has fine-tuned costs, more than doubled operating profits and conquered the online millennial market, including China