Tim Waples has high hopes for the forklift truck industry, amid a changing landscape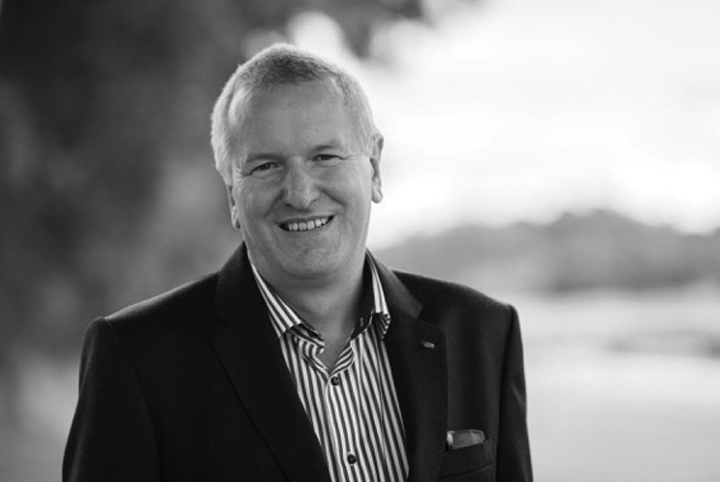 Assuming my new role at the Fork Lift Truck Association (FLTA) has given me the unusual – but intriguing – opportunity to take a fresh perspective on an industry I've served for many years. Taking the FLTA to the next level will be a challenge but even in these early days, I can see many positives. The Association deservedly has a strong reputation in the marketplace especially in the area of safety, but I would like it to become a no-brainer among owners and operators to work exclusively with FLTA members. It makes sense on so many levels.
Consistent support
In industries facing rapid and near-constant change it's important to have some fixed reference points that you know you can depend on. FLTA members can provide those. To do so, they meet standards that are unique throughout the industry. It means that whatever the nature of your operations, and no matter where you are in the country, you can be confident of the same quality-assured level of performance and support. Members must abide by a stringent Code of Practice which means they are competent to survey your site (taking the time to understand your application as well as your future plans), offer expert advice and then specify the most appropriate equipment. They must employ an ethical contract and provide unprecedented insurance cover. On-site support must be robust, prompt and carried out by fully trained engineers, using high quality parts. Underpinning the code is a rigorous Member Audit. Developed specifically for the lift truck industry, it involves a physical on-site visit to inspect more than 100 criteria across the areas of safety, environmental procedures and best practice. For customers it provides peace of mind and removes a potentially weak link in your chain of traceability and accountability.
Making more from your investment
Over the last 10 years the volume of materials being handled has significantly increased. This can largely be attributed to the rise of online shopping and greater consumer demand. However, the market size for forklifts has not grown, suggesting that businesses require equipment to work more resourcefully in order to meet ever-higher targets. Companies want greater efficiency in distribution in order to reduce downtime, increase uptime and adhere to ever-stricter deadlines. To achieve that, forklift manufacturers are harnessing new technologies such as lithium ion batteries to perform faster and more flexibly than ever before. We operate in a heavily legislated industry — and rightly so. It is a key function of our secretariat to keep our members constantly up-to-date on legislation so they can offer informed and expert guidance; helping customers balance legislation with business agendas and cost priorities. Importantly, all the evidence confirms that working smartly and safely also means working more profitably.
Securing a future
Like many industries, ours faces recruitment issues especially on the front-line with an aging — and retiring — population of service engineers. The solution has been to work with the British Industrial Truck Association (BITA) to create F-TEC — the Forklift Training Engineering Centre. They have been very successful in both recruiting apprentices and in upskilling individuals but much more needs to be done and that is one of my most pressing challenges. Alongside that my mission is to tell the world why it makes both operational and commercial sense to work with a member of the Fork Lift Truck Association.