Canine cuisine is ripe for disruption. Preparing a new menu for man's best friend has never looked more profitable, writes David Bicknell
In 1860, when James Spratt created the first dog biscuit brand, which contained a mix of wheat, vegetables, beetroot, and "the dried, unsalted, gelatinous parts of Prairie Beef", he unwittingly pioneered a category now worth £17 billion a year in the UK. His biscuits were expensive, and wisely targeted at the 'English gentlemen' who could afford them. The first canned dog food appeared in 1922, and by the '40s held 90 percent of the market. Predominantly made from and marketed as 'lean, red meat', it was most likely from horses bred purely for this purpose. Dry kibble was introduced in 1956, adopting manufacturing processes developed by the cereal industry.

This gained momentum during the '60s and '70s, with competing brands continuously developing new varieties and flavours to attract and retain a fast-growing base of domestic dog owners. By the late '70s, things had plateaued to the point where a bowl of Pedigree Chum and a trusty Boneo constituted a balanced diet. That dogs might not actually enjoy a cylindrical tower of mass-produced meat chunks suspended in a dubious, quivering jelly that remained upright even when cut in half – followed by a dry, bone-shaped lump of savoury concrete – wasn't really considered… because "top breeders recommend it"!
Oh, how things have changed. Today, this nation of animal lovers – enlightened to its own nutritional needs and preferences – has projected on its pet population a similar discerning taste, and some arguably use their four-legged friends to reflect their own lifestyle choices. But it's no bad thing to want our 'accessory' pets to enjoy a comparable quality of food, and it's certainly been a boon for their health. They seem to be enjoying a far higher standard of living in other respects, too, with owners spending over £750 million on their furry companions over Christmas 2018, and £210 million this Valentine's Day. Pet-friendly cupcakes are now as mainstream as chewies and catnip, and there is even Pawsecco, a still rosé 'wine' for cats and dogs. Just when you wonder what they'll think of next…
Why not commission award-winning chefs to create delicious 'pour-over sauces'?
With 'dog food' as well as our own diets, we're increasingly aware of the important nutritional differences between the mass-produced and highly processed varieties and the fresh, real stuff. And it's no surprise that the more we learn, the higher the proliferation of premium and health-focused dog food brands on the market. After, all, as Lily's Kitchen CEO Henrietta Morrison quite rightly points out, "…pets are family and we want to do the very best for them."
Accordingly, messages of responsible resourcing, and natural and organic ingredients, are increasingly prominent in brand and pack design for pet food – and often displayed in ways that more closely resemble a stroll down a Waitrose deli aisle than a trip to Pets at Home. So we're beginning to enjoy a more sophisticated and humanised approach to branding, for a higher quality of dog foods. However, as is often the case in the early stages of consumer awareness and changes in buying decisions, the market is suddenly flooded with hastily put-together packaging that – like the image of dog food it's trying to put behind it – is fairly homogenous, and uninspiring. Many of the tired clichés and familiar category design cues remain. From hundreds of more-or-less identical bags, boxes and plastic pouches featuring paw-print icons, the usual puppies tilt their heads, inviting us to play while pleading for our love and attention with big soppy eyes. Then there are the 'serious' nutritional expert brands, the medical speciality products, and the breed-specific diets that tend to over-egg the science and authority, and suggest that anything but their take on canine nutrition is tantamount to cruelty. En masse, this is far from seductive or reassuring – particularly for the new dog owner, for whom it can be pretty confusing and overwhelming. Nor does it do much to appeal to lifestyle, or the lifelong relationships we're looking to build with our dogs – and with the brands we entrust to nourish and delight them.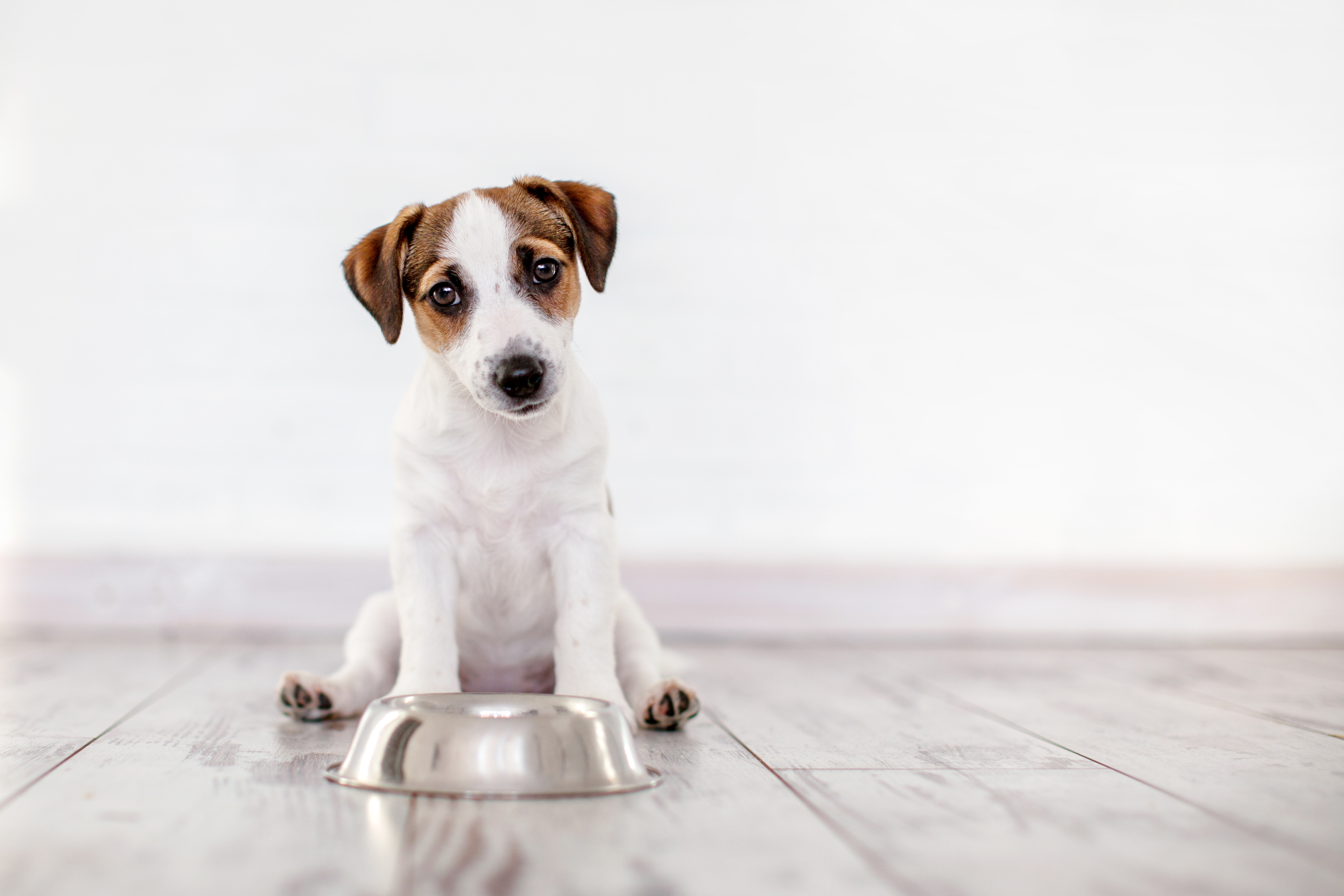 So, what if we were to look at it differently? What if we took a longer view, and focused on how companies need to make and market products that reflect lifestyle and help build these relationships, instead of using the default cheeky puppy and stern scientist angles to secure sales? Actually, let's take it a step further… what if Harvey Nicks and Harrods entered the 'canine meal' market, and advertised in Tatler? Surely their products – their messaging, design and packaging as well as their ingredients and provenance – would reflect and appeal to the aspirations of the affluent pet owners, and be less concerned about communicating what we already know (ie. that dogs can be cute and need feeding). In all likeliness, they'd focus on the wider fineries and rewarding experiences of dog ownership, and on the best 'cuisine experience' for the dog – in terms of quality and taste, and the nutritional aspects that ensure health and vitality. While we're at it, why not commission award-winning chefs to create delicious 'pour-over sauces' to transform pretty monotonous bowls of healthy kibbles into a variety of tasty gourmet dishes guaranteed to makes canine mouths water? Or produce 'tasty toppings' to sprinkle on wet food for a healthy combination of enjoyment and nutritional benefit. How about a range involving marinades, so you can design, prepare and create the ultimate treats for your dog, from your own choice cuts of meat and fish? Isn't it about time we acknowledged our canine companions' desire and need for variety and nutrition, and brought them into the 'foody' side of life us humans have embraced so heartily? Of course, this all makes sense.
But for it to be a success, the branding and messaging has to move on, big time. Let's leave the lazy and tired traditional cues and packaging formats behind, and upset the market with themes as yet unexplored by pet-care brands. Let's communicate gourmet quality experiences that man's best friend will love us all the more for, and use language more akin to restaurant talk than the meaningless 'tasty chunks' or 'meaty goodness'. We need to aim at a more discerning class of pet owner, because that's what all pet owners would prefer to be. Admittedly, there will always be a huge market for 'dog food' at 'affordable prices', and it will likely remain the mainstay of the domestic canine's diet. However, at Brown&co we see a highly lucrative niche opportunity yet to be explored by mainstream pet-care brands, or by an entrepreneurial visionary… Haute cuisine for canines is happening. If the packaging is right, it'll (throw a) stick.