It has been exactly five years since Nick Hampton took the reins at Tate & Lyle. Under his leadership, a brand once famous for golden syrup and sugar today finds itself at the forefront of a food industry revolution.
Having split the 162-year-old British company in two through the sale of a controlling stake in its bulk sweeteners and industrial starches division last year, Hampton has repositioned the company as a purpose driven, growth-focused, speciality food and beverage solutions business. Several weeks ago, a new chapter began in earnest with the unveiling of a bold rebrand that features a powerful new logo, narrative and tone of voice.
"We want to be distinctive and authentic as we tell the story of what the new Tate & Lyle really is," Hampton told FMCG CEO.
"Our new brand promise is 'Science, Solutions, Society' and the idea is that everything for us starts with those three things. We use our scientific ability to transform nature into solutions that can improve the diets of the world."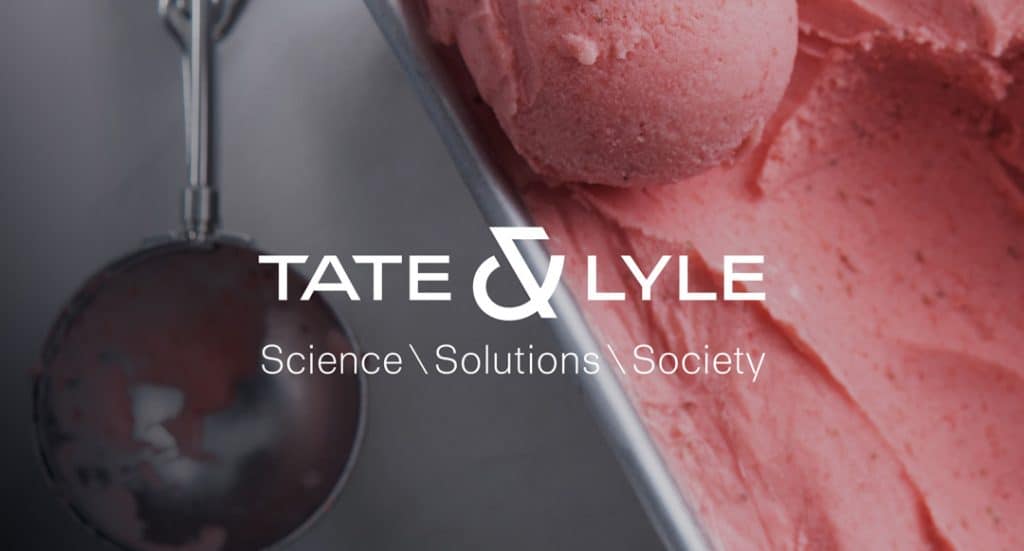 Open any fridge or kitchen cupboard, in any household in practically any part of the world, and you'll likely find items featuring Tate & Lyle's ingredients and solutions.
Through its low- and no-calorie sweeteners, fibres and texturants, and the expertise of its food scientists and nutritionists, the company is today helping brands, big and small, replace sugar, salt and fats in their products. In the past two years alone, it has removed over five million tonnes of sugar from consumers' diets with a target of nine million tonnes by 2025. For a company that was, historically, one of the world's largest sugar suppliers, it's a remarkable shift.
"Nothing we do today we did 30 years ago," explained Hampton. "Transformation has been a constant through the company and we have clearly been on a journey to accelerate that, certainly in the eight years I've been here."
He adds: "Our whole focus has been on 'how do we put ourselves at the centre of the future of food?' That has required a complete shift in the portfolio because certainly, the packaged food industry is moving much more towards an environment where you have to not only make healthy food tastier, but tasty food healthier. That's the truth of it."
Aside from a five-year spell in Sweden where his father had been based for work, Hampton grew up in Berkshire. "I was a typical sports mad boy," he said. "I played everything with a moving ball and I would have loved to think I could have played cricket for England." After graduating with a Master's degree in chemistry at Oxford, he progressed into management consulting. "It was an incredible grounding in business," he said of those early days. "You ended up with massive exposure to very senior people very early on in your career."
After five years with the same firm, an unexpected 'sliding doors' moment then led Hampton into the world of food and beverages. "I remember, very vividly in 1994, having dinner with my mentor to tell him I wanted to leave. He revealed he was leaving to join PepsiCo as the CFO of the new European business. And he said 'why don't you come with me?'"
The following week, Hampton was interviewed by the American multinational and one month later, he'd made the jump. "Purely by chance, I had ended up in this amazing company," he said.
Over the course of the next two decades, Hampton held a number of senior positions within the business, rising in 2008 to Chief Financial Officer, Europe, a role he held until 2012 when he was appointed PepsiCo's President, West Europe and Senior Vice President Commercial, Europe Sector.
A short time later, however, an opportunity emerged at Tate & Lyle. As Hampton recalls, it represented the perfect next challenge. "We had spent the last 10 years of my career at PepsiCo trying to figure out how to make our products healthier and it felt like Tate & Lyle was a company that could genuinely help with that journey, given the strategic direction it was looking to go in. For me, it represented a great opportunity to have a positive impact on an industry I had worked in for 20 years."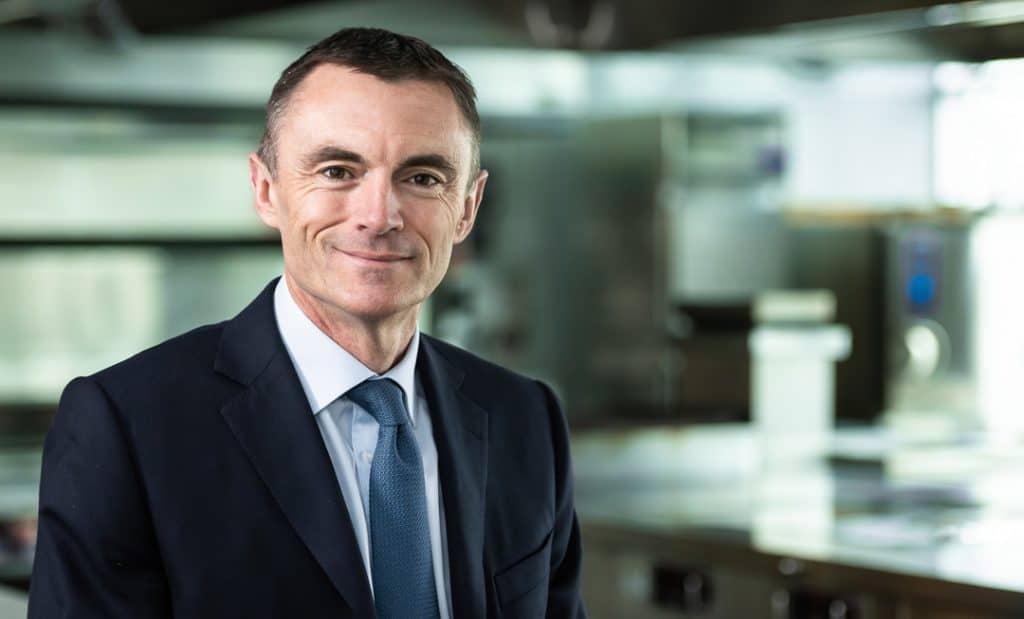 Hampton joined Tate & Lyle as its Chief Financial Officer in 2014 and in April 2018, he was appointed Chief Executive with a mission to lead the company through the next phase of its evolution. Crucial to that development was last year's £1.2bn deal, with private equity player KPS Capital Partners, to sell a controlling stake in its Primary Products business in the Americas. The landmark deal created two stronger, standalone businesses, Tate & Lyle and Primient, each with their own strategies and their own individual potential for purpose-led growth. Hampton reveals that behind the scenes of the transaction was a "complex" two-and-half-year journey made even more difficult by the emergence of COVID-19.
"We presented the idea to the board in late 2019…and then the pandemic hit," recalled Hampton who added: "It took two years to agree a transaction and then execute the separation which concluded in April 2022. Through that process, all of the negotiation, all of the marketing of the proposition had to be done remotely because of Covid. In fact, I met the ultimate buyer of the business for the first time, face to face, in July 2021, in Iceland as it was the most practical and efficient place to gather given everything going on."
Running a business through Covid, whilst also driving a strategic transformation, was proving to be an unprecedented, parallel challenge. However, not only did Hampton successfully separate Tate & Lyle into two companies during that period, he also led a major portfolio expansion which significantly extends the company's presence and customer offering across China and other parts of Asia.
By the end of 2020, Tate & Lyle had announced two major acquisitions: Sweet Green Fields, a leading global stevia solutions business in China, and Chaodee Modified Starch, a tapioca modified food starch manufacturer located in Thailand.
In 2022, it added Quantum Hi–Tech Biological, a China-based global leader in prebiotics technology, and Nutriati, an ingredient technology company producing chickpea protein and flour.
"If you think about what the new Tate & Lyle does, we have three core platforms in sweetening, in texture or mouthfeel and food fortification. We're also trying to generate a business that's truly global," said Hampton who added: "Our acquisitions were really focussed on achieving two things: one is strengthening those core platforms because if we are going to be a chosen partner of our customers, we have to be the best at what we do. And secondly, increasingly expose ourselves to a greater portion of the world's population, notably Asia."
Tate & Lyle's purpose, 'transforming lives through the science of food', is aligned with an ambitious series of environmental targets. Those goals include a net-zero transition by 2050, or earlier. The company is committed to reducing emissions in its production, most recently announcing it had lowered the carbon footprint and water needed to make its CLARIA® Functional Clean Label Starches range, the hero brand in its texturants portfolio, by over a third. Still, the company recognises it is through programmes that drive change in the supply chain that it will make the biggest impact.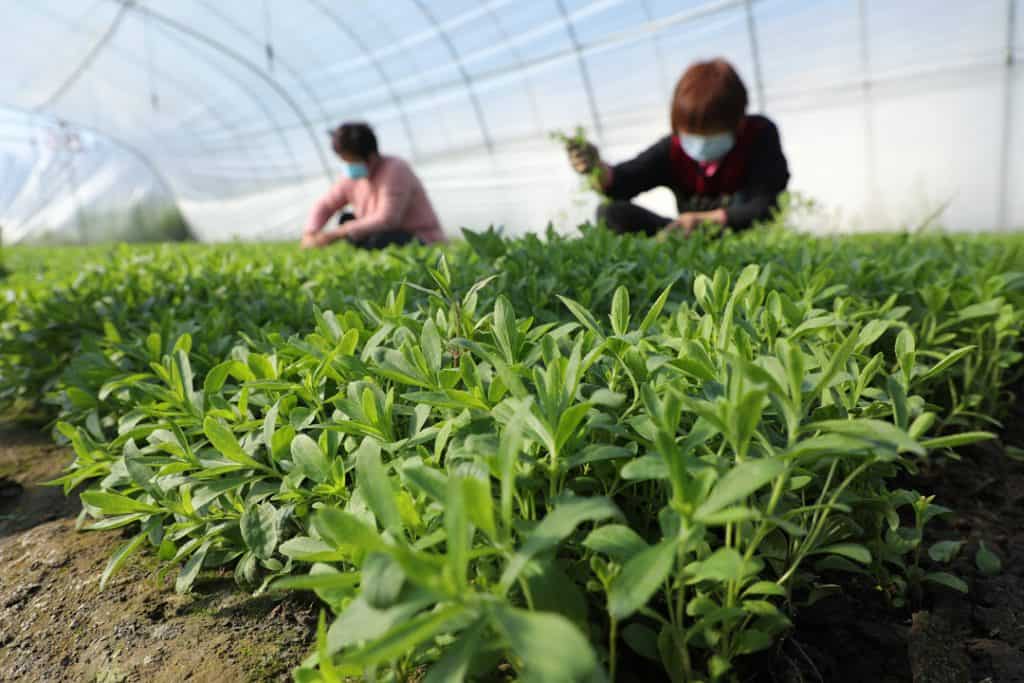 For example, upon completion of the Sweet Green Fields acquisition in 2020, and following a successful pilot, Tate & Lyle launched its sustainable agriculture programme for stevia (a popular, plant-derived no calorie sweetener) in Eastern China, through a partnership with Earthwatch Europe and Nanjing Agricultural University. With its science focus, the programme aims to improve farmer conservation practices and safeguard livelihoods to secure a sustainable future for the sector.
"I think we can feel justifiably proud of the change we are driving," said Hampton. "It's an incredible privilege to be part of a transformation that's also having a truly positive impact."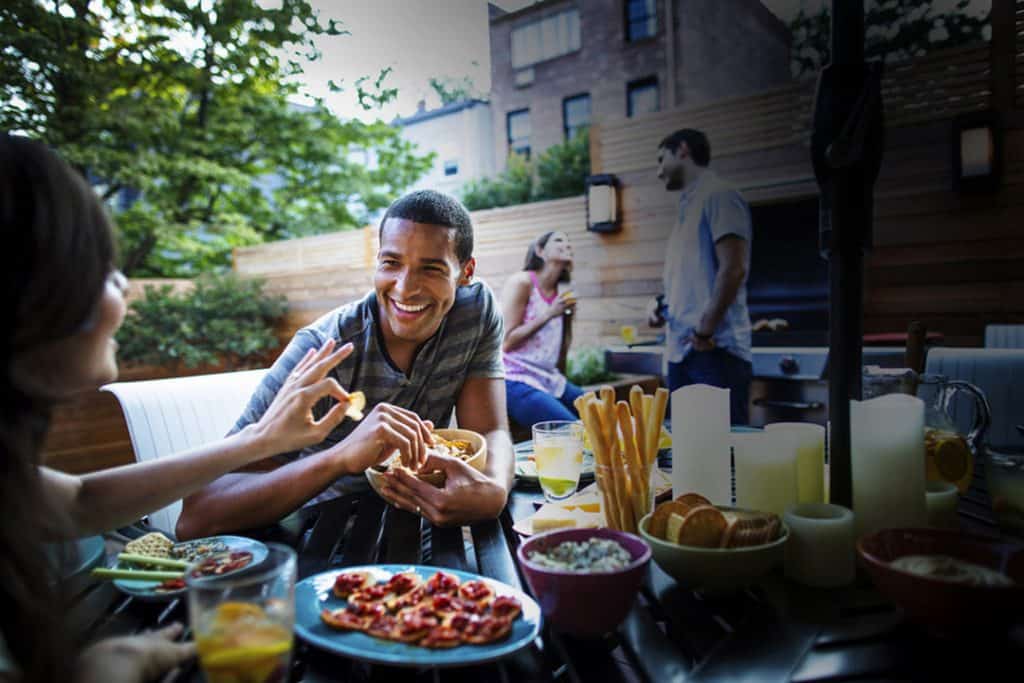 With the ink still drying on a redesigned logo and the company's conversion all but complete, what's on the horizon for Tate & Lyle and its leader?
"I see the rebranding and relaunch as the start of the journey for the new Tate & Lyle." said Hampton.
"We've had an amazing experience these past five years navigating all the challenges and now we are going to recharge and go again. That's incredibly exciting because there's a lot more to do."