The winners of the 2019 Starpack Awards have been revealed at a special presentation dinner, held at the IOM3 headquarters in London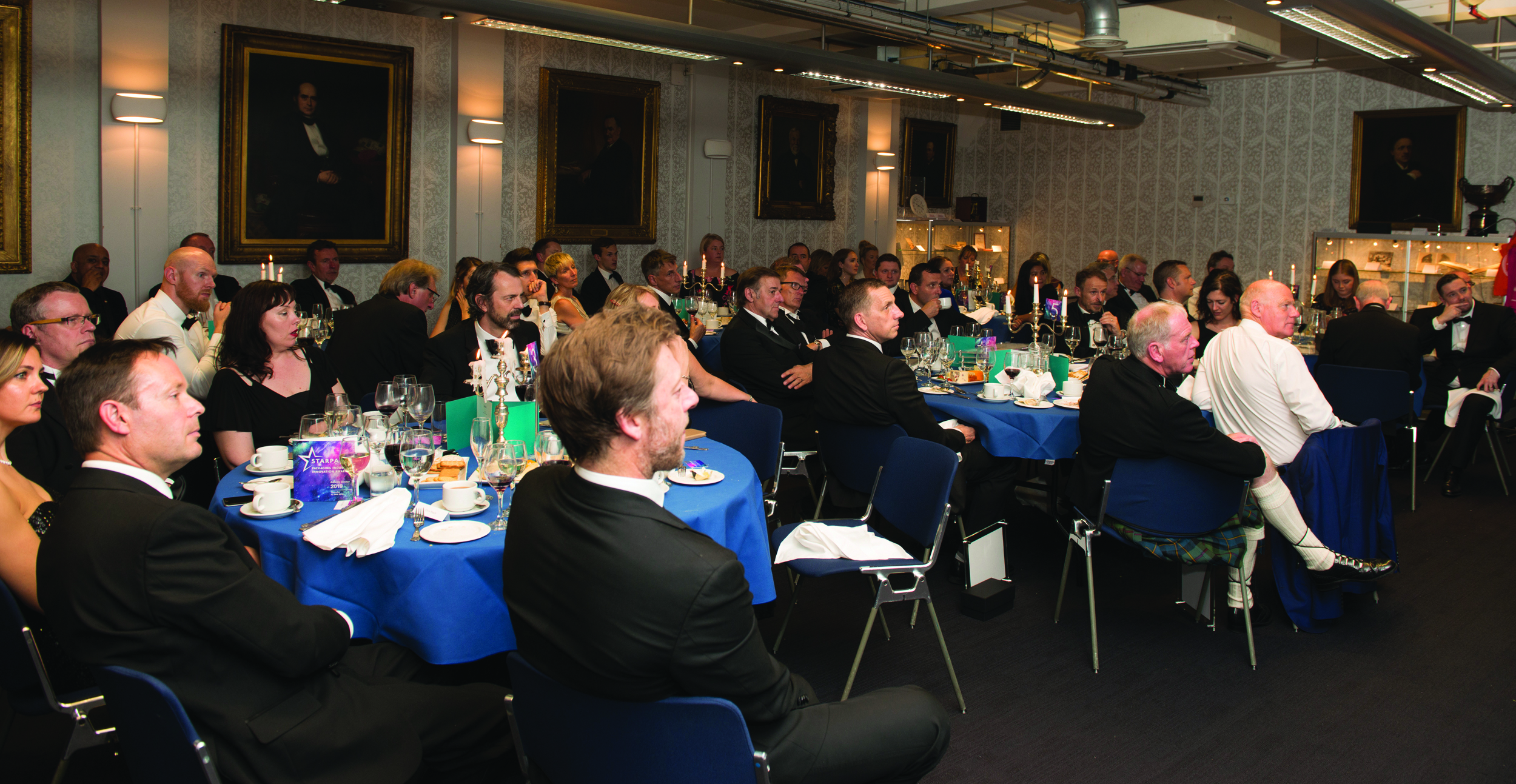 It was celebrations all round as Starpack marked its 60th anniversary and packaging innovators from across the UK were awarded for their efforts in leading the industry to new heights.
From more than 80 entries, a panel of expert judges from across industry awarded 16 Gold, 10 Silver, 10 Bronze and 8 Highly Commended. Those honoured included Parkside, DS Smith, ACDC, Cepack Ltd, The Cardbox Box Company and many more. Categories for the awards spanned Business, Transit, Industrial and Distribution, Shelf Ready Merchandising Packs, Consumer Food and Drink, Pharmaceuticals, Manufacturing and the Premier Awards. This year's new premiere Greenstar Award was given to i2r Packaging Solutions LTD for a high quality aluminium foil container that is used for packaging 'ready to cook' convenience products like red meat, poultry, fish and vegetables. The judges also awarded the invention "Best in Show", hailing it a "great piece of engineering design that has real environment benefit."
Packaging team of the year was presented to Ardagh Team which scooped two Golds for its can making technology. Smurfit Kappa, meanwhile, walked away with 11 awards for its range of innovative and sustainable packaging. That haul included two gold, one silver, three bronze, four highly commended and, to cap the night, the 'Packaging Star of the Year' award which was presented to its Peterborough based designer, Carolann Butler, for her clever 'Touch Box' pack for electrical heating units. The 100 percent recyclable pack eliminates the need for plastic bubble wrap and was described as the 'perfect pack for eCommerce' by the judges.
Santiago Navarro of Garcon Wines, a company making unique, flat, lightweight and sustainable bottles of wine, closed the ceremony. Navarro charted both his own personal journey and the challenges that come hand-in-hand with driving packaging innovation beyond the concept stage.
A special thanks goes to this year's judging panel, consisting of John Lamb, Brian Lodge, Chris Peach, Milica Stevic, Eamonn Duff, Mike Swain and David Wiggins. Generous applause also goes to the various sponsors who annually, help make the competition so successful.
The Starpack Industry Awards serve as the UK's premier annual awards scheme recognising innovation in packaging design and technology. Successful innovation is so often the result of collaboration between skilled individuals, their combined skills and the way these gel together to complete a project that delivers genuine originality.
For more information on this year's Starpack Industry award winners, visit: www.iom3.org/starpack/starpack-industry-awards. All the winners can now enter their pack for the WorldStar Awards, with the closing date on 27 September 2019. Enter at: www.worldstar.org