Riggs Autopack Ltd is a British manufacturer of high-quality volumetric depositors and filling machines, transfer pumps and automatic conveyor filling lines. They are a UK market leader with an excellent reputation and supply their equipment to the food production industry.
Their semi or fully automatic depositors and filling machinery are one of the most precise and hygienic on the market with exceptional performance, reliability and build quality. They effectively dispense hot or cold liquid, semi-liquid and suspended solid food products, and accurately fill most types or size of container.
They are available as a semi-automatic unit with foot pedal operation for artisan producers and other small-scale manufacturers utilising short batch runs, or fully automatic for medium to large scale food producers using conveyor lines.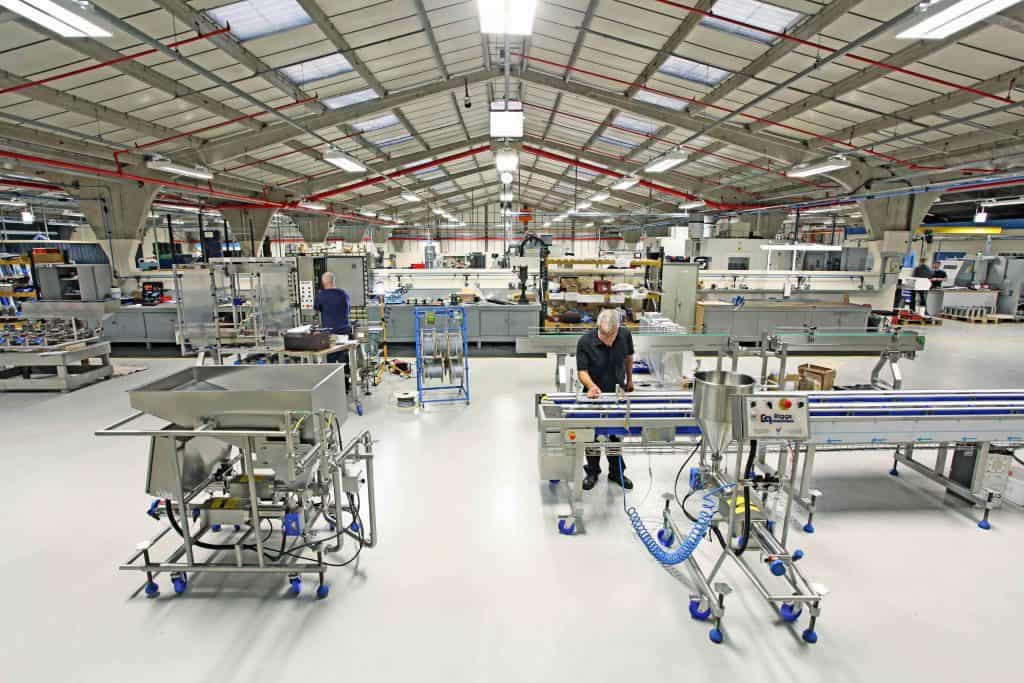 Riggs Autopack take great pride in supplying their depositors and filling equipment to a huge variety of food manufacturers throughout the UK and overseas. Clients typically range from start-up companies and artisan producers through to national food groups with multiple production sites.
They also supply their depositors and filling machines to operate in conjunction with 3rd party machinery such as tray sealing conveyors, rotary pot machines, thermo-form conveyors, and VFFS bag or pouch filling applications.
All manufacturing, fabrication and assembly of their filling machinery takes place at their 50,000 sq ft factory in Nelson, Lancashire, which means they have full control over all aspects of quality. Each machine they build meets CE approval, includes high quality components throughout, and demonstrates cutting-edge design with first class British manufacturing.
If you're a small, medium, or large-scale food manufacturer seeking a high-quality machine to accurately fill jars, bottles, pots, tubs, foils, trays, buckets, jerry cans, sachets, pouches or bags, Riggs Autopack could have the solution.

See Riggs Autopack at the Foodex Manufacturing Solutions Show, Birmingham NEC, 24th – 26th April. Stand E151
Tel: 01282 440040
Email: info@riggsautopack.co.uk