Riggs Autopack Ltd is an award-winning British manufacturer of depositors, filling machines, transfer pumps and conveyor filling systems, supplying primarily to the UK food industry.
Due to the high-grade build of the machines, they also supply many other industries such as pharmaceutical, hygiene, industrial applications, health & beauty, pet food and automotive.
On the Riggs Autopack  PPMA stand will be a varied selection of their Model 1000 range of semi and fully automatic depositors and transfer pumps, designed for small, medium or large-scale producers.
The Model 1000 depositors are not only versatile and easy to use but also quick to clean for rapid product changeovers. They provide damage free depositing of hot or cold liquid, semi-liquid and suspended solid products, and accurately fill most types or size of container.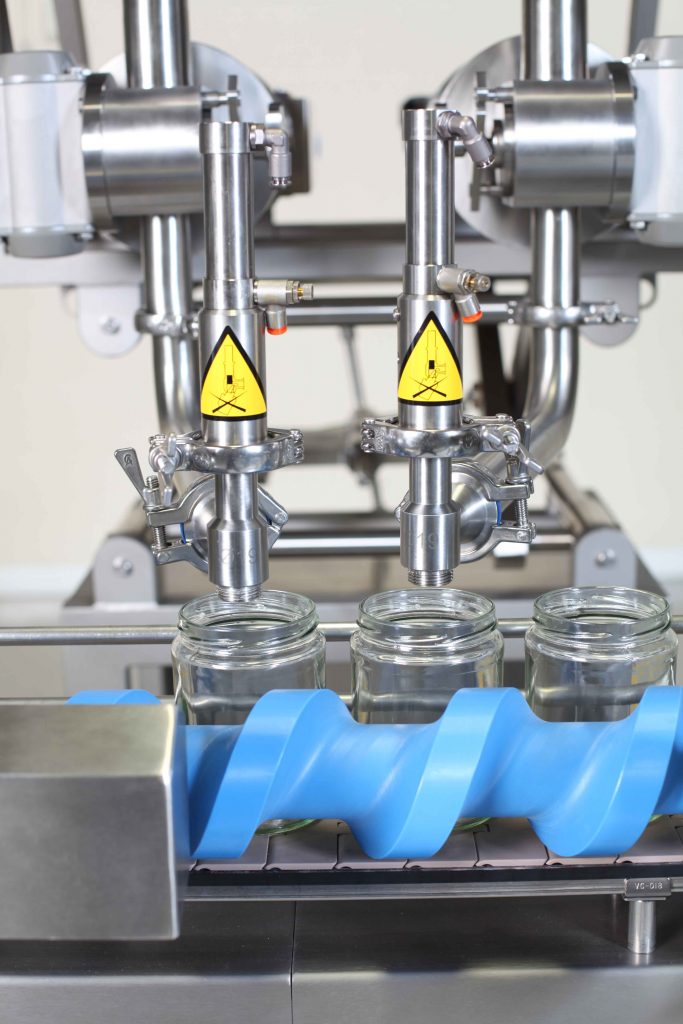 They are available in a bespoke design to meet the client's specific production needs which constitutes the company's Model 1001 range. These vary from compact semi-automatic depositors with foot pedal control, through to multi-pump automatic depositors for use with conveyors, VFFS or rotary pot machines.
The Model 1000 transfer pumps remove the need for operators to manually fill depositor hoppers. Available in three different sizes to provide varying pumping capacity, they pump products directly from cooking kettles, tote bins, mixing vessels or IBC, and provide damage free transfer of even delicate goods.
If you're seeking a high-quality machine to accurately fill jars, bottles, pots, tubs, ready meal trays, buckets, jerry cans, pouches or bags, visit Riggs Autopack on Stand A21.
Riggs Autopack Ltd
Premier Mill
Brunswick Street
Nelson
Lancashire
BB9 0HU
Tel: 01282 440040
Email: info@riggsautopack.co.uk
Web: www.riggsautopack.co.uk