Yoni Shiran discusses the path to a circular, climate neutral plastic system for the FMCG industry
The European plastics system faces the dual, deeply intertwined environmental challenge of cutting greenhouse gas emissions and reducing waste generation. In its recent report, "Reshaping Plastics: Pathways to a Circular, Climate Neutral Plastics System in Europe", SYSTEMIQ argues that aligning the plastic system with the European Green Deal and the Paris Agreement is possible but it requires vast coordination, more ambitious policy, new business models, transformative innovation, and close collaboration among governments and industry.
Plastic is both an icon of prosperity and a cautionary example of how linear models of consumption can undermine Earth's planetary limits. Plastic provides excellent utility for society across many sectors, including healthcare, transportation, construction, among others. But the most ubiquitous use for plastics remains packaging within the FMCG sector.
Plastic has been long valued for its consumer benefits – affordability, convenience, performance, flexibility, durability – but a rapid shift in awareness among governments, civil society, investors, producers, and consumers is leading to mounting demands that industry take the necessary steps to embrace circular economy approaches and mitigate climate change, in line with the Paris Agreement and the goals of the European Green Deal and Circular Economy Action Plan.
A "do nothing" scenario is no longer workable
The environmental challenge of plastic waste has exploded in the last five years, with immense pressure on brands who use packaging and other single-use items from governments, regulators, civil society, consumers, shareholders – and even employees – to address the unintended consequences of our linear packaging system.
And despite progress on circularity and bold commitments on greenhouse gas (GHG) emissions, the plastics sector faces significant challenges. The current European plastics system is predominantly linear with low levels of resource efficiency, with only 14 percent of waste generated being recycled and the remainder being either incinerated, landfilled, exported, or littered. It also accounts for the equivalent of a whopping 95 million tonnes (Mt) of CO2emissions per year. And if that wasn't enough of a salutary statistic, plastic consumption in Europe is expected to grow from 37 to 48 Mt between 2020 and 2050.
According to Systemiq's Reshaping Plastics report, current commitments from government and industry are capable of achieving more than double the current rate of plastic system circularity – that is reduce, reuse or recycle – from 14 percent today to 30 percent by 2030, if fully implemented. And it would also lead to a reduction of 11 Mt of equivalent CO2 emissions and 4.7 Mt less plastic waste disposed in landfills or incinerators.
While this might appear to be a positive outlook, the pace of current change is insufficient to address the scale of the challenge and the result falls short of the European Green Deal and the Paris Agreement. Government and industry actions are also not currently on track to deliver the 10 Mt of recycled plastic production by 2025 – a commitment made by the Circular Plastics Alliance.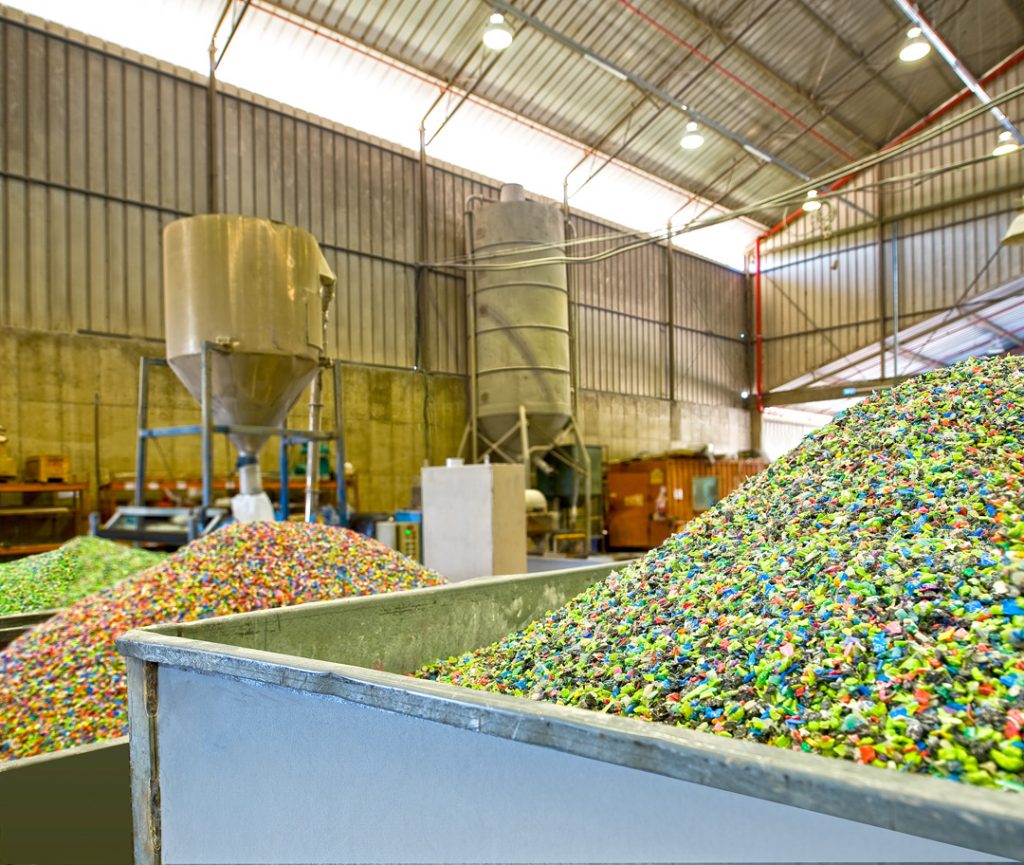 Upstream or downstream? Circularity or climate?
To date, many stakeholders in the plastics industry have focused on either "upstream" solutions –  those being pre-consumer activities such as material redesign, plastic reduction and substitutions, or "downstream" – those post-consumer processes such as mechanical and chemical recycling. But this either/or focus is not sufficient to change the system and there are no silver bullets.
While there are significant opportunities to reduce, redesign and substitute plastic in the system, relying on these solutions alone  – even if scaled ambitiously – leaves the substantial issues of waste disposal and GHG emissions. Similarly, downstream solutions are essential but limited by economic viability and the realistic speed of infrastructure development and feedstock tolerance. Ambitious adoption of circular economy approaches in the plastics value chain requires the application of upstream and downstream solutions concurrently.
The ReShaping Plastics report puts forward that it is not a lack of technical solutions preventing us from transforming our current linear, inefficient plastics system, but rather inadequate regulatory frameworks, business models, and funding mechanisms. The findings show that although solutions exist, the incentives and capacity are not always in place to scale them up fast enough.
But a better system is possible. ReShaping Plastics shows that by applying proven circular economy technologies and approaches together and at scale, there is an affordable and achievable pathway for reducing GHG emissions and plastic waste disposal by 33% and 46% respectively by 2030 compared to 2020. The analysis indicates that this scenario requires major shifts in policy, public behaviour change, and an investment of approximately €160-180 billion between 2020 and 2050. Circularity levers are the fastest, most affordable, most effective, and most reliable method of reducing GHGs and waste disposal in the system available to stakeholders today. Circularity also has a positive impact on employment levels, although some workforce reskilling may be required. Achieving this scenario requires concurrently scaling up five synergistic system interventions: elimination of unnecessary plastic, mechanical recycling, chemical recycling, material substitution where it makes sense, and anti-littering efforts.
But the next three to five years are a critical window for action. Long technology maturity cycles and capex lock-in for large infrastructure investments mean that the decisions taken in the early 2020s will determine whether or not the European plastics system will achieve a circular economy and net zero GHG emissions by 2050.
Existing solutions, more commitment
While regulatory frameworks may still be insufficient, there are some changes afoot: refill and reuse may be legally mandated (as we are starting to see in France), standardised packaging may become the norm, and certain polymers/additives/pigments may be banned. This may mean that packaging becomes an ever-larger part of the cost base for FMCGs and increasingly strategic and differentiating.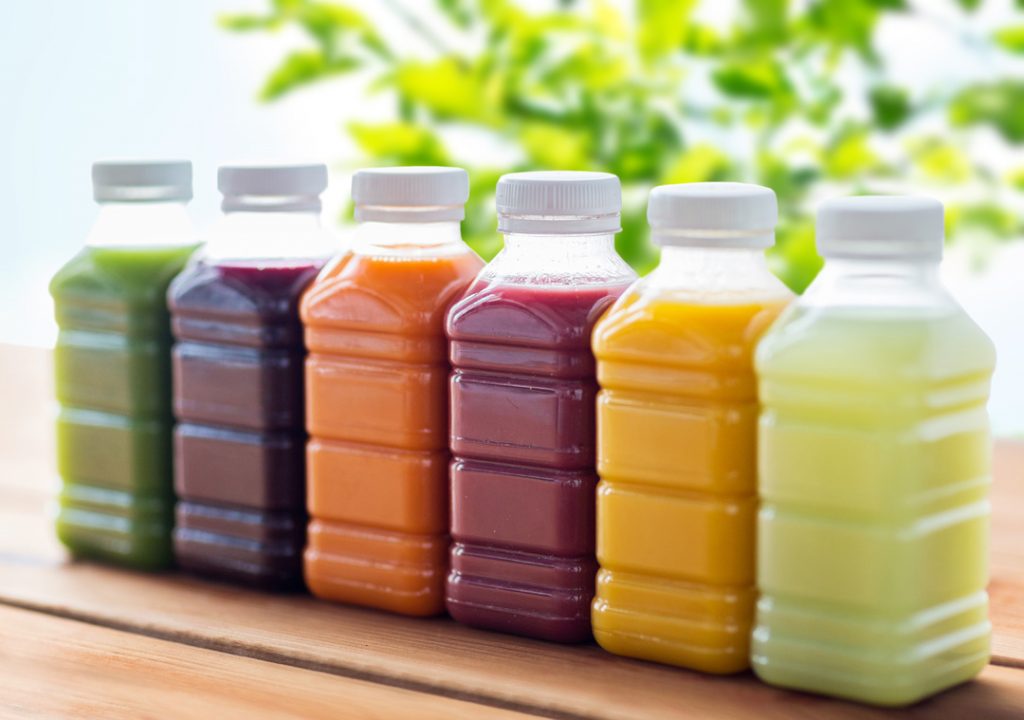 Given these regulatory developments and growing consumer outrage, packaging waste challenges present a unique risk. But it is also a unique opportunity. Companies with a forward-looking strategy that builds optionality and capabilities to navigate these complex challenges are likely to emerge as winners. For example by shifting away from single-use packaging and products, substitute to more favourable packaging materials, and establish control of after-use packaging materials, improved supply of recycled materials through vertical integration or strategic collaborations with the waste value chain. But this will require starting early and taking some calculated risks. Brands who embrace circular economy principles have the opportunity to connect with their consumers in new ways and to create new value around better design, better materials, and better delivery models.
The ReShaping Plastics Report: Pathways to a Circular, Climate Neutral Plastics System in Europe is available at www.systemiq.earth