Edward Hancock is obsessed with perfect cheese, and he thinks you should be too. By Eamonn Duff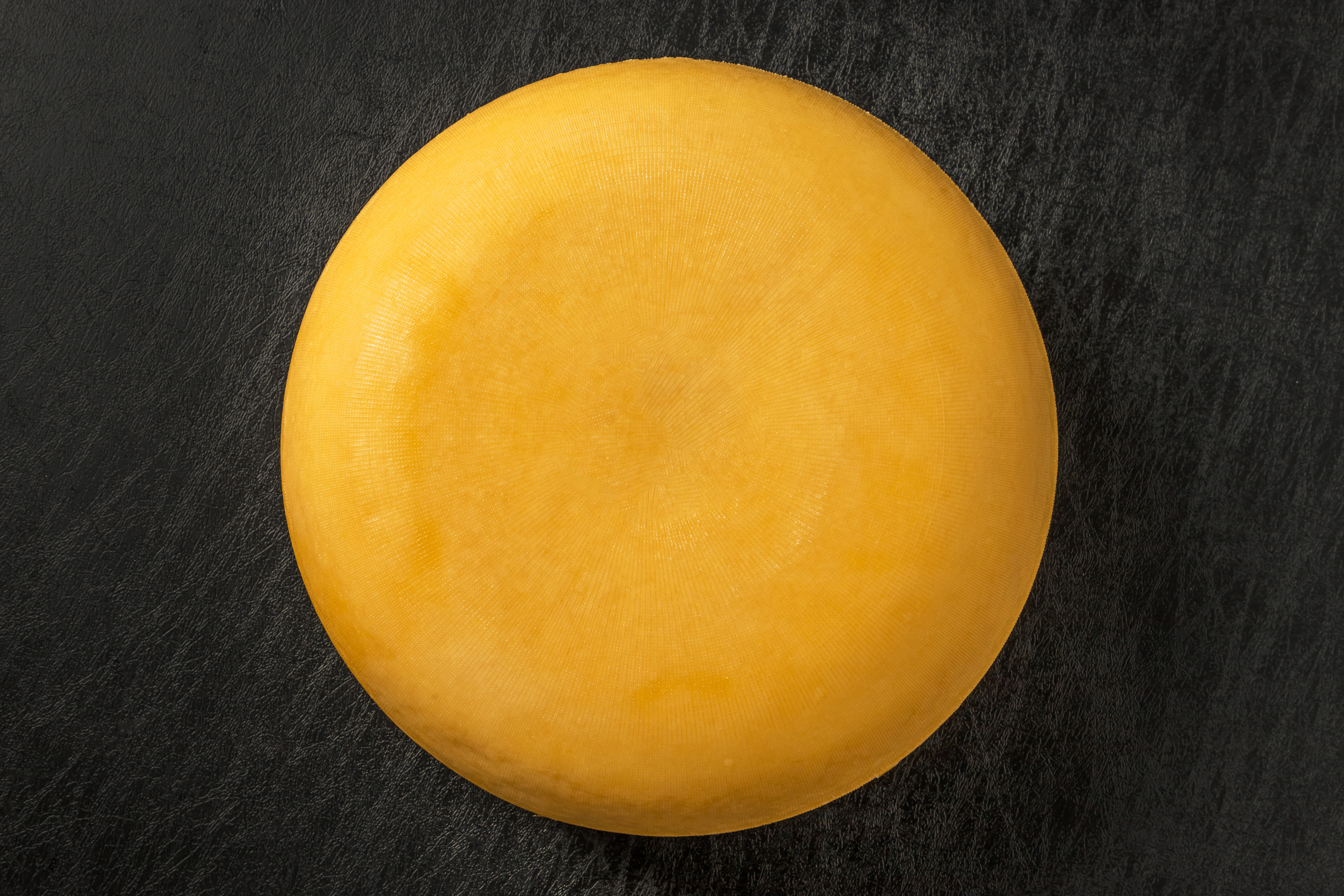 It might have been 26 years ago, but he still remembers the moment as if it happened yesterday. There he was, a 10-year-old boy midway through a family holiday in France when a grand, gastronomical vision appeared before his eyes. "It was a French cheese trolley…my first experience of a really good cheese trolley," he said, adding: "It truly opened my eyes. I've been pretty much obsessed ever since."
Meet Edward Hancock: Founder of The Cheese Geek, the UK's leading online cheesemonger that is utilising latest technology to radically transform the way consumers discover, purchase and enjoy cheese. Having determined the sector was ripe for disruption, he harnessed his inner-geek and devised a concept to offer the best available cheese from small scale producers and supply it fresh and innovatively to customers, either as a gift, or through regular subscription. A year, a tonne of cheese, and more than 1000 unique delivery combinations later, the business has exploded. Within the next five years, Hancock is confident of capturing a small-but-tasty two percent slice of the £2.6 billion cheese-at-home market. "I created The Cheese Geek out of the sheer frustration of good cheese being so inaccessible and there being so little knowledge out there about what good cheese is," he said, adding: "There are over 750 cheeses being made in the UK – and 450 in France. So there's no shortage of great cheese being created here. We've made it our job to get it to people in the condition it should be. We've come up with a solution that does justice to the cheese."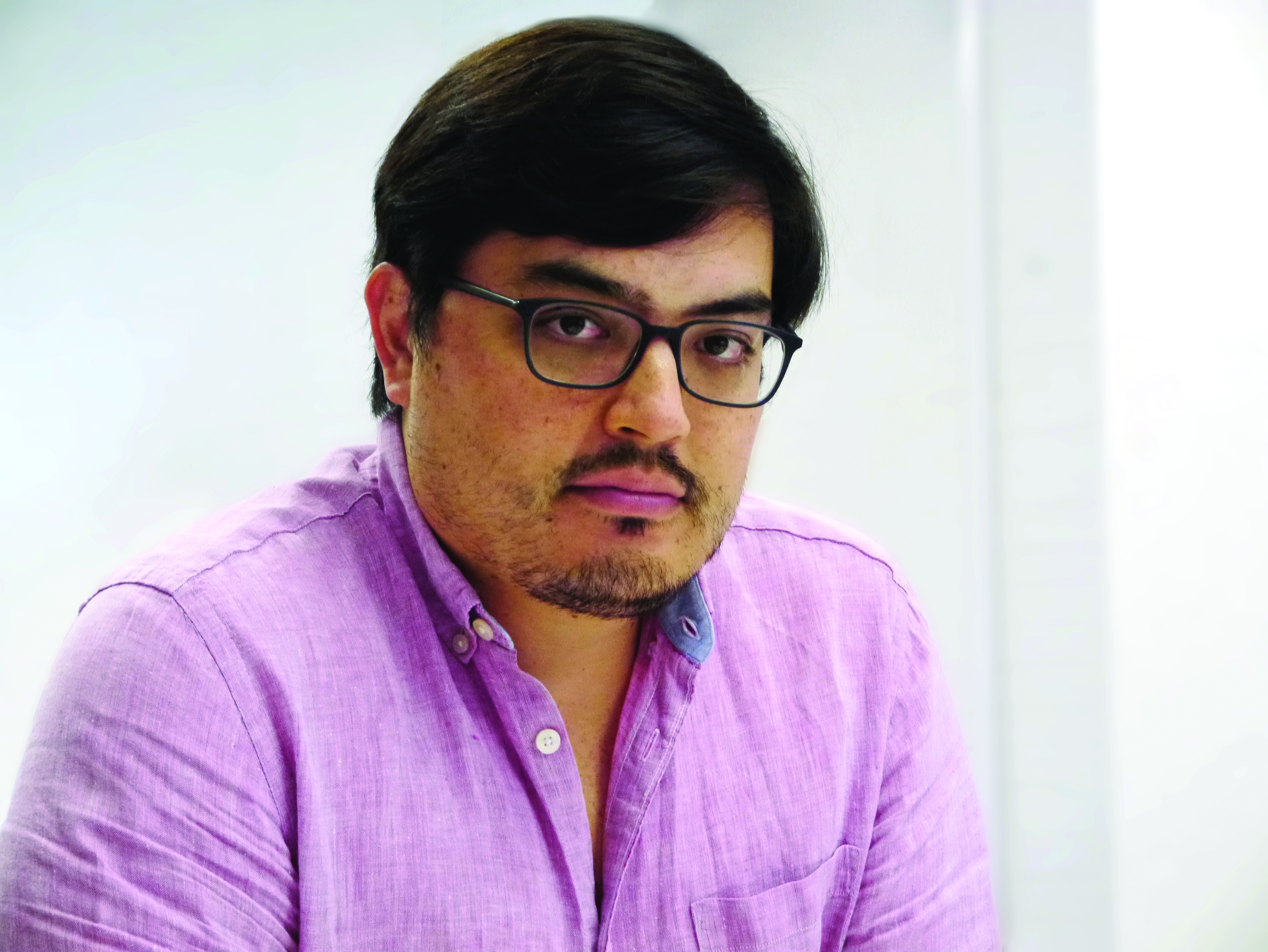 While Hancock's childhood brush with a French cheese trolley sparked a lifelong fixation, his business may still never have been born had it not been for another key moment: the abrupt closure, several years ago, of his local cheese shop in London's leafy Wimbledon Village. "All of a sudden, I couldn't seem to get hold of any good cheese," he told FMCG CEO. "I traipsed across the city, visiting all the major names, but generally found it disappointing. Places were too busy and nobody had time to chat…so you always felt rushed. On other occasions, some of the cheese had been out too long, or been sold a bit young, or too old, or been cut a couple of weeks before. These are problems that unfortunately you can't get around when you're a physical cheesemonger."
Having virtually covered every square inch of the English capital, Hancock's pursuit of perfection then drove him online – but left him feeling equally unfulfilled. Following a succession of home deliveries comprising "melted ice blocks" and "warm cheese", he threw in the towel. "That was the moment I realised this can definitely be done better…let's do this better," he said.
Convinced the future of cheese rests firmly online, backed by tech and driven by subscription, Hancock developed his business strategy: at the heart of the future service would be an iron-clad guarantee to consumers that his cheese would always be cut, wrapped and packed fresh on despatch day, and delivered in the best, climate-controlled packaging money can buy. Aside from a perfect product, his vision also involved a "cheese journey".
A key component of that experience would be an information booklet, accompanying every delivery, showcasing the various cheeses. It would also feature pairing tips – whether that be wine, an ale or condiment – and a score card so consumers can keep tabs on what they have liked. "Too often, you buy cheese, you enjoy it and then you forget all about it, so we're creating that connection…it is a genuine journey," said Hancock who added: "As a consumer, I asked myself what are all the things I'd like to have seen when I went out to buy cheese? And so we did it. We said let's put the products out there and see if they [consumers] are interested."
It's bigger than craft beer, bigger than gin. It's bigger than chocolate.
Hancock recounts the milestone moment, in September 2017, when he dispatched his first order, from his family kitchen, and then began sending regular cheese to a handful of subscribers. "I was initially based at my mum's house but that very quickly became untenable," he said. In May last year, a lengthy search for the perfect company premises ended in London's south-west, with a site that crucially, is big enough to scale. "We've gone from strength to strength ever since."
Hancock believes that until recently, his concept would not have been viable because the technology used to ensure the cheese is delivered in perfect condition was unavailable. "Now we have advanced chilling solutions which, when paired with insulation, can pave the way for such capabilities."
While the concept has involved substantial investment and extra running costs that many cheesemongers would not incur, it has meant "massive savings" on wastage. "Q1 this year, our wastage was one percent…which is about nine percent less than a cheese monger," he said.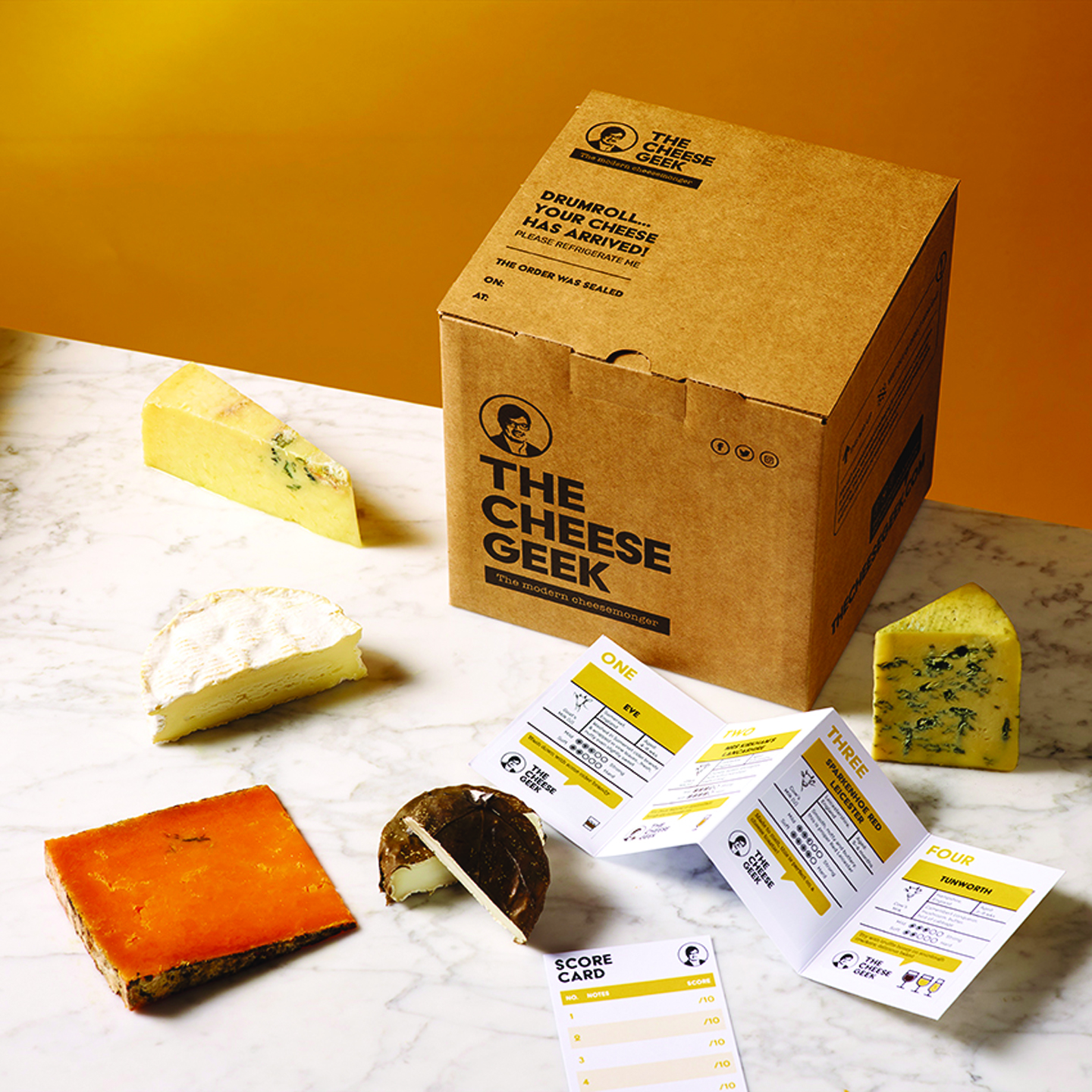 Of the sector itself, Hancock adds: "It's bigger than craft beer, bigger than gin. It's bigger than chocolate, it's bigger than so many of the industries that have exploded with innovation."
When asked why the cheese market had perhaps fallen behind those categories, he replied: "The vast majority of people in the cheese industry are people who have spent their whole life around cheese. They love cheese and they love selling cheese to people who like cheese. It's probably taken someone like me, who hasn't had a career working in the industry, to think of it as a consumer and not within."
Now Hancock's number one passion has become his round-the-clock life, he's not likely to be venturing off on extended holidays anytime soon. However, if he was to find himself stranded somewhere hot and remote for a prolonged period, what would be his own, ultimate "desert island cheese"?
"I think about this all the time, genuinely," he replied. "And I think I've come to the conclusion, over the years, that it would most probably be Comté…which is disappointing because I'd love to say a British cheese."
He adds: "it's just incredibly moreish, delicious and resilient. If you're on a desert island, you need a cheese that's resilient. Also, if I had enough, I could bury it and mature it decently. I'd get some variation. I'd end up with young Comté but also old Comté. Three or four different cheeses in one." Spoken like a true 'cheese geek'.