Products like stilton cheese and Melton Mowbray pork pies will carry prominent new packaging logos in a post Brexit move aimed at protecting and guaranteeing the authenticity of regional and traditional foods. Will the scheme work, asks Alan Harper?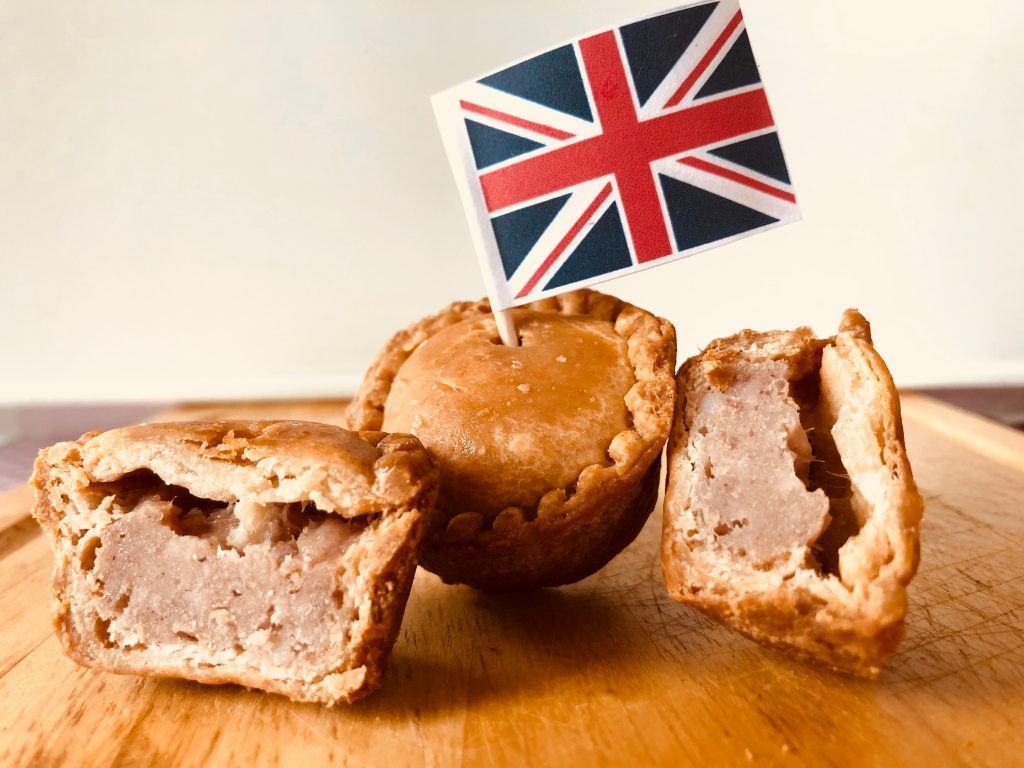 The UK is set to establish its own GI scheme following from the end of the transition period on 31 December 2020. The new system will adhere to obligations imposed by the World Trade Organisation (WTO) and ultimately be managed by the Department for Environment, Food and Rural Affairs (Defra), including the processing of new applications and maintaining the register of protected product names.
The new scheme is set to use the following designations:
Protected Designation of Origin (PDO);
Protected Geographical Indication (PGI); and
Traditionally Speciality Guaranteed (TSG).
One might be forgiven for thinking that the UK government had not been focusing on the potential implications for GIs and their continued protection in its path to preparing the UK for Brexit, with the most recent scheme emerging as a result of the recently announced free trade deal between the UK and Japan.
Under the outline terms of that deal, there will be new protection in Japan for more iconic UK goods – increasing the number of GIs from just seven under the terms of the EU-Japan deal to potentially over 70 under the new agreement. As an example of those goods which are covered, the outline covers Yorkshire Wensleydale, Scottish salmon, beef and lamb and Welsh lamb, Conwy mussels and Anglesey sea salt. The DIT believes that this would lead to improved recognition of key UK brands in the Japanese market resulting in them being more attractive and desirable to customers in Japan.
Currently, the big question on many businesses minds is how Brexit will impact UK industry and British producers – especially those brands that have so far relied on domestic sales and strong ties with European export partners. GIs are highly valued by producers and in fact, represent around a quarter of UK food and drink exports by value, approaching £6bn in export value in 2019.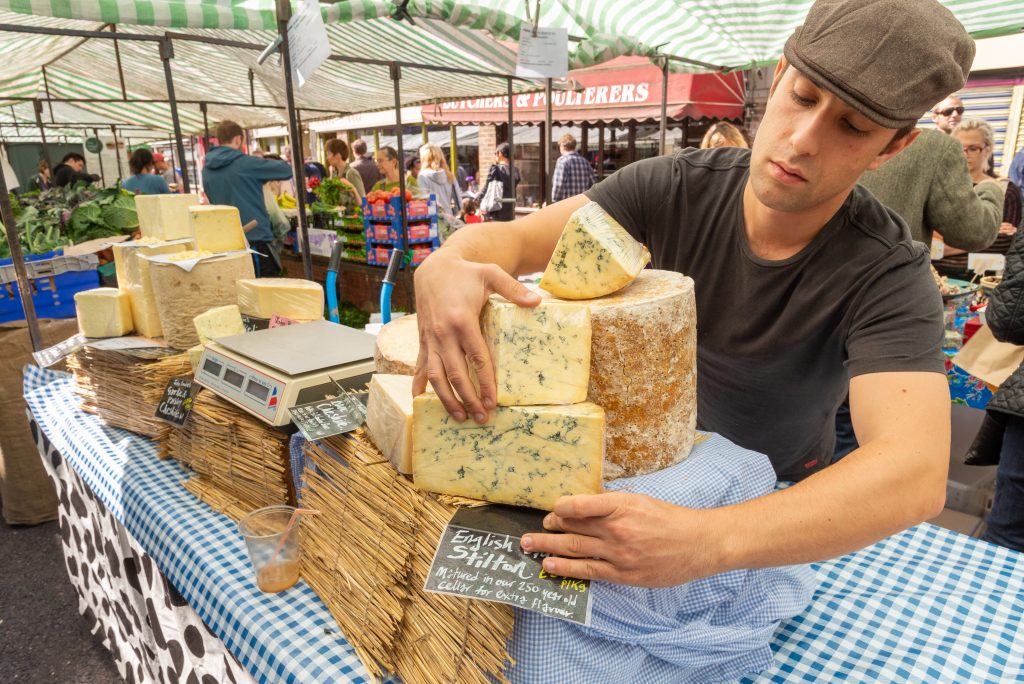 Britain is recognised as a trusted provider of high-quality and aspirational goods and services and there is a high consumer demand for these products around the world, particularly in China, India, the UAE, and numerous African nations. British brands generate premium prices overseas and whilst
Brexit will provide an opportunity for Britain to explore markets outside the EU, it is important that British brands recognise the importance of having the right GIs in place as protection.
Will it work? It's complicated.
It appears that whether the new scheme works or not will be largely dependent on the terms the UK departs from the EU on. If the UK faces a no-deal scenario this means that tariffs will be introduced on certain British products, affecting whether British products can be sold in supermarkets in Europe at all.
However, under this new scheme, UK GIs will be able to continue to benefit from a GI status if the product in question is currently named in an EU free trade agreement where the UK has signed a continuity agreement – such as the agreement with Chile and other EU third country sectoral agreements. The UK Government is also currently working to expand and increase the number of GI protections through Free Trade Agreements – the recently announced UK-Japan Comprehensive Economic Partnership Agreement is an example of this.
Producers and retailers of food and agricultural GI products, currently for sale in Great Britain, should also consider the changes that will come into force after the end of the transition period relating to the use of UK GI logos.
There are still concerns over a no-deal Brexit and whether GIs will remain recognised throughout the EU on a long-term basis. It will be interesting to see if a system of mutual recognition between the EU and UK GI's becomes a reality, in light of the UK leaving the EU. However, in any event, UK producers could submit new applications as 'third country' producers to the EU and the government will support applications by providing proof that the GI is protected in the UK.
An authenticity guarantee?
The UK Government Minister for Scotland, David Duguid, recently said that by protecting food standards, the new logos will guarantee the authenticity for consumers, who will know they are buying first class produce and British producers will be protected from imitation. However, there is still concern that if such protections enjoyed by GIs – such as guaranteed authenticity – is not codified in the UK Agriculture Bill and the Internal Market Bill, then the new logos could be potentially redundant.
Industry experts have warned that should we experience a no-deal Brexit, the new UK GI scheme could become meaningless and it may end up simply being a 'paper exercise' that will carry no weight on the international marketplace.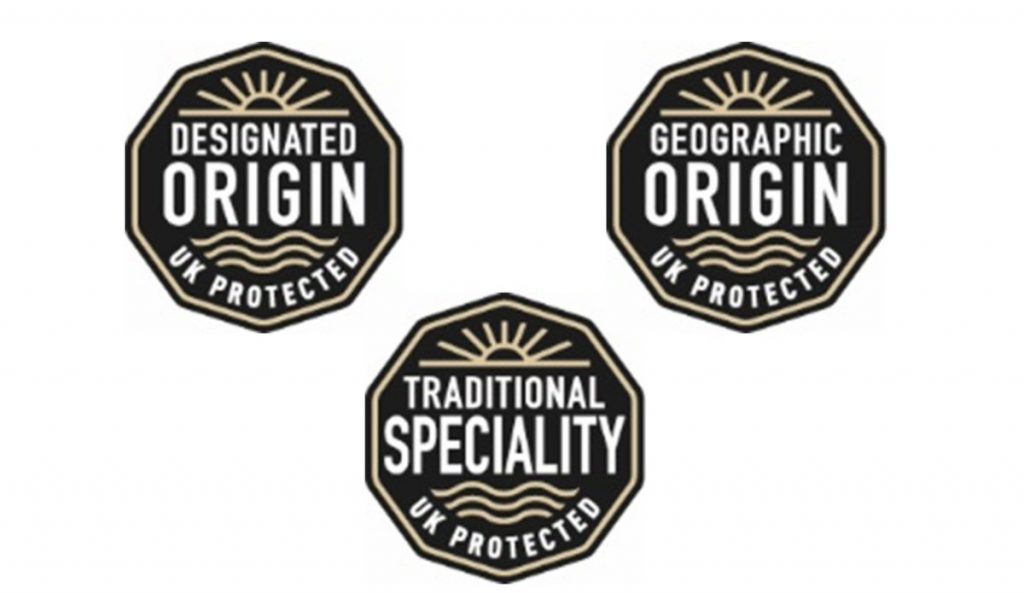 Risk or reward?
The risk of a geographical indication being misused is high given the monetary appeal that flows from them. There is an incentive for 'free riders' to take advantage of the value associated with an authentic GI product while selling a lower quality product originating from a different location without this valued reputation.[1]It is therefore vital that GI protection is enforced.
In March 2019, the Customs (Enforcement of Intellectual Property Rights) (Amendment) (EU Exit) Regulations 2019 (SI 2019/514) were made. These regulations will be used to create a scheme for the enforcement of IPRs at the UK border following from the end of the transition period, and we currently expect that they will be designed to closely reflect the current EU scheme.
What happens to those that fall outside of the scheme?
If rights holders are unable to take advantage of the new GI scheme in the UK, it may instead be possible for UK businesses to rely on a claim in extended passing off, which would be an alternative means of protecting their rights after the transition period has passed.
On the topic of those that may fall outside of the scheme, it is important to note that Ireland is slightly different from the rest of the UK and has cross border GIs which relate to goods that can be produced anywhere on the island of Ireland. This includes Irish Whiskey, Irish Cream and Irish Poteen. Following Brexit, these GIs will continue to be fully protected in the UK and the EU.
To weather the Brexit storm, it is important that exporters consider this an opportunity to cast their horizons over a wider base than they traditionally have done. To do this, British brands and producers must ensure they have the correct protection in place to make the most of this change to the market. Not only will this ensure they can continue exporting products to the EU going forward, but it will also provide consumers a guarantee that they are buying authentic first class British produce – whether on home soil, or abroad.
---
Alan HARPER
Director at Walker Morris. Alan is a specialist intellectual property solicitor, advising on patents, trademarks, copyright and designs. Alan is an experienced litigator and regularly acts to enforce the IP rights of his clients, including household brands, in the Courts.