As the packaging landscape changes, so do the needs and requirements of brands looking for sustainable packaging solutions, and the launch of paper honeycomb manufacturer Dufaylite's innovative new Design Lab Service couldn't have come at a better time.
Aimed at customers who need bespoke, custom-made, sustainable, packaging solutions, the Design Lab will tackle packaging challenges head on with its new approach, bringing both simple and complex solutions to life in real time.
STYLE AND SUBSTANCE
The FREE service includes a session with a dedicated Dufaylite designer, who will work collaboratively with customers to produce a tailored design and prototype to take home. A process which typically can take weeks to finesse and tweak, the face to face, problem solving approach will limit the need for revisions and help by creating a physical product on the day.
Good packaging also doesn't have to compromise on style over substance. With our help, it can be both functional and design led, protecting your products and the environment whilst looking good.
With over 65 years experience, Dufaylite has become a world leader in the design and manufacture of paper honeycomb and board. Based within its 2.5-acre site near Cambridge, the new Design Lab will enable us to keep producing sustainable packaging solutions in an innovative and engaging way.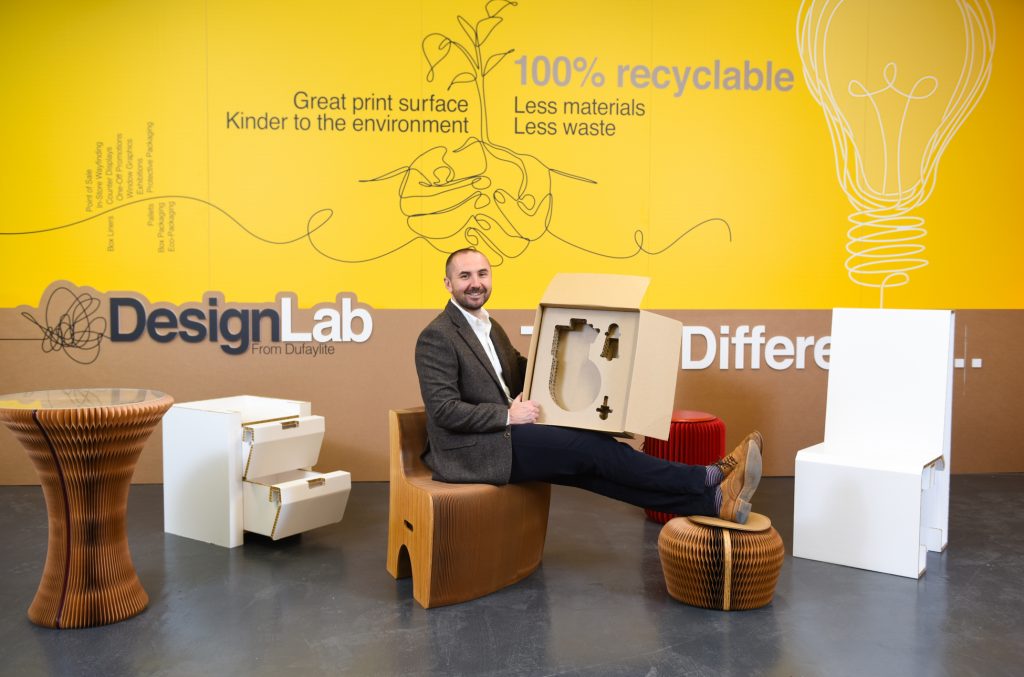 The service will also help to demonstrate the versatility and benefits of sustainable packaging, which as the industry faces the introduction of the new plastic packaging tax, has never been more relevant and necessary.
PACKAGING PLEDGE
The Dufaylite Design Lab Service can also assist anyone who wishes to make a packaging pledge to move to an environmentally friendly, recyclable product.
The company's packaging product Envirolite provides a smarter packaging solution. It is lightweight, robust, strong and 100 percent recyclable. Dufaylite also also produces protective void fillers that help to protect products, offering a perfect fit solution using paper rather than plastic or polystyrene. It can reduce packaging waste, which is better for both your customer and the environment and is also an ideal replacement for foam and corrugated materials.
Replacing non-recyclable materials is a great first step but moving to a single material like paper based Envirolite will help to increase recycling rates even more, making it easier for businesses and their customers.
Sustainability and innovation are at the heart of Dufaylite and the Design Lab provides an added value service to customers. To find out more about the company and its packaging solutions, visit www.dufaylite.com or to discuss a custom solution or to book a Design Lab session, call 01480 215000.