Primera Technology Europe, pioneer in specialty printing with over 32 years of experience in developing individual printing services and representative of the US company Primera Technology, Inc. in EMEA for 18 years, have announced its new company name, DTM Print.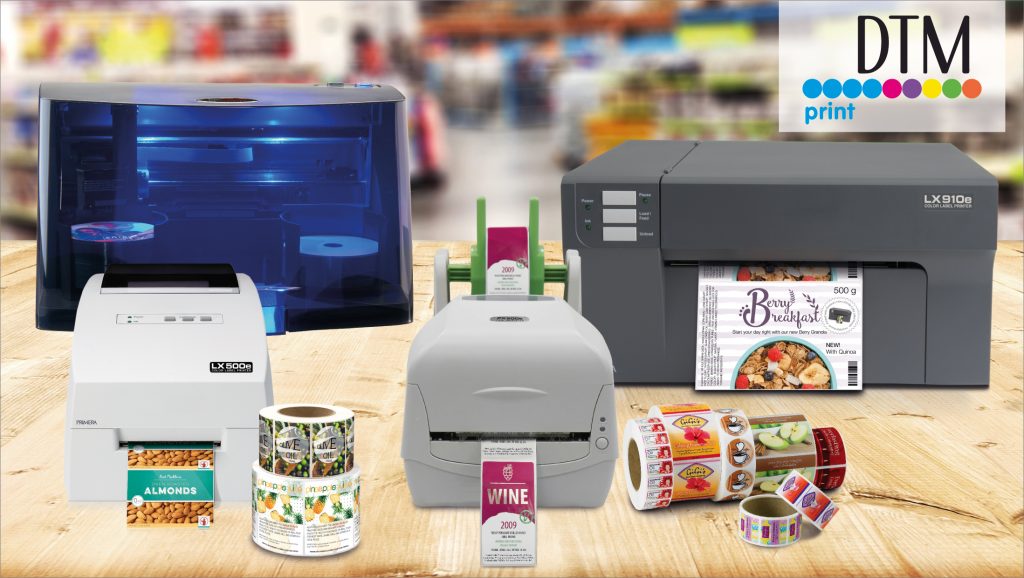 Over three decades DTM, an abbreviation for Data Technology Management, has grown fast from a garage company to a reliable partner and solution provider for specialty printing systems. DTM has been developing individual solutions for printing and computers since 1986. The DTM Group formally unites all of the group's subsidiaries together into a holding company under the header of DTM Holding GmbH.
"With our passion for custom-made solutions we became a specialist for niche products. Since 2013 we have developed label printing solutions used by well-known manufacturers such as Coca-Cola, Mars and L'Óreal," said Andreas Hoffmann, Managing Director of DTM Print. "Our goal is to find the perfect match in hard, software and consumables to put our customers' ideas in print."
DTM has changed a lot over the years. Today it has more than 40 employees, 1500 sqm in offices, a workshop, as well as demo and training rooms and 1200 sqm storage space. Now the company is looking to the future with an expansion of its product and service portfolio. To reflect this evolution the company has decided to give their original brand "DTM"a fresh look.
Asked about the advantages for customers who work with DTM Print, Mr. Hoffmann replied enthusiastically: "Besides our experience and know-how in the printing industry our company is still based in Wiesbaden, Germany, where it was founded in 1986." Wiesbaden is located conveniently near Frankfurt with Europe's largest airport for freight volumes. "From here we look forward to serving our customers and partners in EMEA with more passion than ever."
Complete company and product details are available at: www.dtm-print.eu