Fuel crisis? What fuel crisis? Nothing could come between thousands of show-goers and the first live processing and packaging industry event in two years
The UK's largest processing and packaging machinery event returned to the NEC, Birmingham, at the end of September following the cancellation of last year's show. Hailed as a great success by exhibitors and visitors, over 250 exhibitors and 1,250 brands showcased the latest innovations in smart manufacturing, processing equipment and packaging solutions.
The event attracted a solid audience despite the fuel crisis that no doubt hampered plans.
Richard Little, Show Director said: "We're thrilled to have delivered our first live show since 2019 and evidence is that buyers have visited our event with active projects in mind."
He added: "Improving line speeds, efficiency and automation of lines has been of primary interest with manufacturing companies having the joint challenge of labour restrictions and increased demand for packaged goods from retailers. It's great that the PPMA Show will help make a contribution to building back business."
EXHIBITORS SEE THE VALUE
For the exhibitors at PPMA 2021, the calibre of visitor and quality of leads were significant positives: "Our stand attracted a good number of visitors; most importantly, the quality was excellent too, with key decision makers such as Heads of Engineering and Engineering Managers all coming by to speak to us. We have come away from the event with some strong leads that we are looking forward to following up on," said Steve Bradley, Sales Director, AVE UK.
"The show was livelier than expected," said Stuart Coulton, Market Development Manager at Omron UK. "Our stand was consistently busy from the moment the doors opened, with labour proving a major issue for manufacturers. Overall, it was a very successful show for us, attracting senior representatives from both SMEs and large corporations alike."
Phil Brown, Managing Director, Fortress Technology Europe, also felt PPMA Show 2021 proved a big success. "We were extremely happy with the turnout at this year's event. Our stand was constantly busy, with visitors spending longer than usual talking to our team. Most were looking to fulfil live projects taking place in the next 3-6 months, so they were ready to talk details. I can honestly say it was one of the most successful PPMA Shows we've ever exhibited at."
Sustainability was, unsurprisingly, at the top of the agenda for many. "We were delighted with the turnout at this year's show, with a constant stream of high-quality visitors spending time on our stand," said Tony McDonald, Sales and Marketing Director, IMA Ilapak, who added: "Sustainability was a key driver for many of the people we spoke to. The impending Plastic Packaging Tax is prompting manufacturers to look towards recyclable films."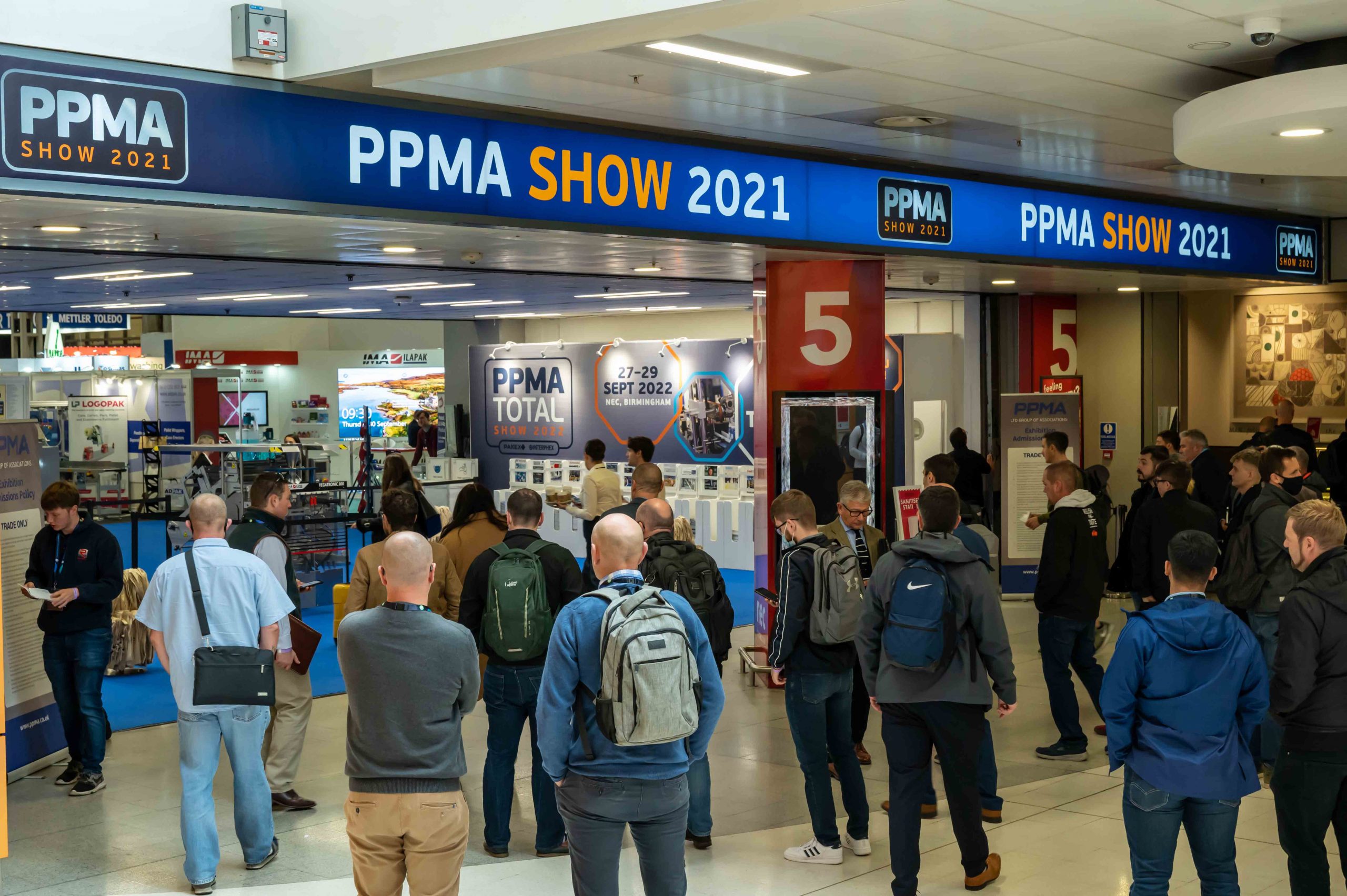 "Nothing beats being able to engage with customers and prospects face to face. It was great to sit down and grab a coffee with our customers who we had been previously unable to visit due to the pandemic. It was a pleasure to be able to showcase solutions to visitors in person again."
In response to all the positive feedback received, David Harrison, Chief Operating Officer of PPMA Group of Associations concluded: "There is evidence that, despite the challenges posed post COVID and the unforeseen fuel crisis, the packaging and processing industry continues to thrive. The footfall has been fantastic and quality of visitors exceptionally high. It's just what all our members deserve after pulling together as an industry over the last 18 months."