Packaging Innovations and Luxury Packaging London will reunite the industry when it returns to Olympia on 1st and 2nd of December, in what promises to be a creativity and design extravaganza. The event will host over 180 leading suppliers from multiple sectors, including food, drinks, beauty, luxury products and fashion, to provide a platform for professionals to learn about the latest trends and innovations in packaging, as well as to foster valuable industry connections.
New Concepts                 
Visitor to the event will have the opportunity to discover and source the newest possibilities and products to ensure their next packaging projects are a success – from new materials and formats to design trends, smart packaging solutions and new perspectives on how packaging performs in the retail space.
With consumers becoming increasingly concerned over the environmental impact of packaging, sustainable solutions will be a key focus. For example, Lessebo Paper is launching a new range of 16 embossing patterns that can be used for packaging or premium printing materials. The company's products are fully biodegradable and recyclable, and the new styles are available with embossed surface which gives the material a more luxurious feel.
Cole Fabrics will be using the show to introduce a new range of sustainable ribbons. The range has been expanded to contain ribbons made of Tencel, cotton linen, paper, and hessian. Created using eucalyptus and spruce trees, Tencel is one of the most sustainable fibres available, produced in an almost completely closed loop process making it perfect for closing bags, parcels and packages.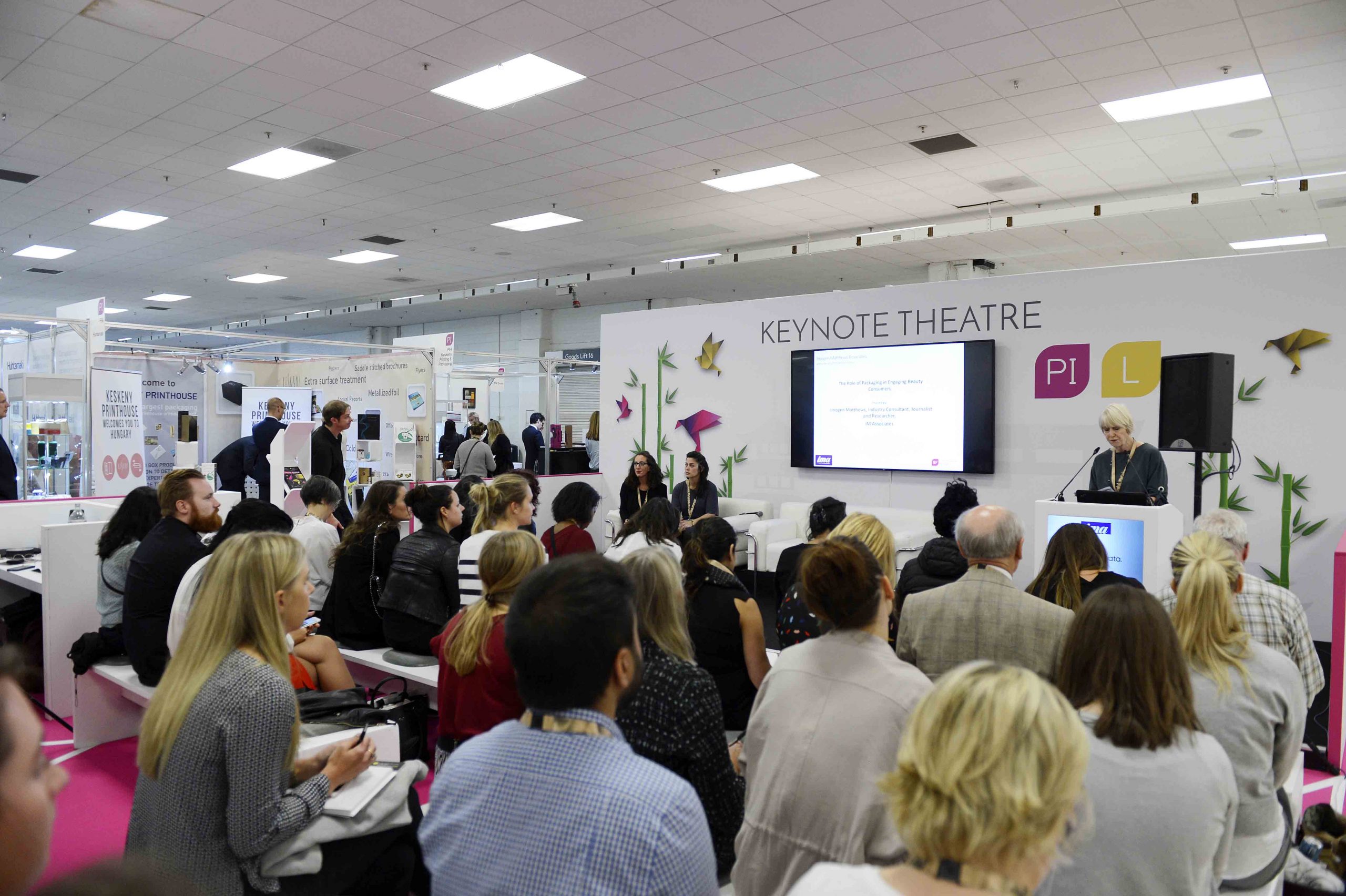 For those visitors who want to create visually stunning packaging finishes, Leonhard Kurz will present its Dreamcomposer live at the show. The software takes 3D design to a new level of detail, giving designers and brand owners complete freedom to experiment with their packaging. The software is simple to use, with only one application required to generate real-time photorealistic results. Furthermore, the Dreamcomposer delivers a rapid turnaround of ideas in stunning, superfast 4k rendering.
Show Features
Alongside a packed show floor, Packaging Innovations and Luxury Packaging London will also host an inspiring, free to attend seminar programme. Speakers include Will Connolly, Head of Packaging Innovation and Sustainability at The Body Shop, and Rosie Milsom, Global Head of NPD at Atom Brands. The expert-led forums will cover a range of topics, studying specific challenges faced by businesses across the food, drink, fashion, and retail sectors.
The show will also host a Packaging Consultancy Clinic, designed to give professional, constructive feedback to brand owners and packaging designers. Visitors will have the opportunity to bring along their product and have their burning questions answered by a host of industry experts. Whether the concerns are design, testing, transportation or shipping, related, the panel will be on hand to help.
Renan Joel, Divisional Director of Easyfairs' Packaging Portfolio, said: "We are excited to welcome everyone back to the show after what has been a challenging 18 months for the industry across the board. Nothing beats being face-to-face with people to learn, discover and do business, with so much exciting content to look forward to, including innovative products launching on the show floor, and a variety of intriguing seminars, the exhibition will be a hive of activity. We cannot wait to see you at Olympia!"
For further information, visit the Packaging Innovations and Luxury Packaging London website or contact the show team on +44 (0) 203 196 4300 or PackagingUK@easyfairs.com.