A recent edition to the portfolio for Polymer Logistics has been establishing a professional wash service to meet not only its own requirements but also the needs of other companies looking to clean their own equipment.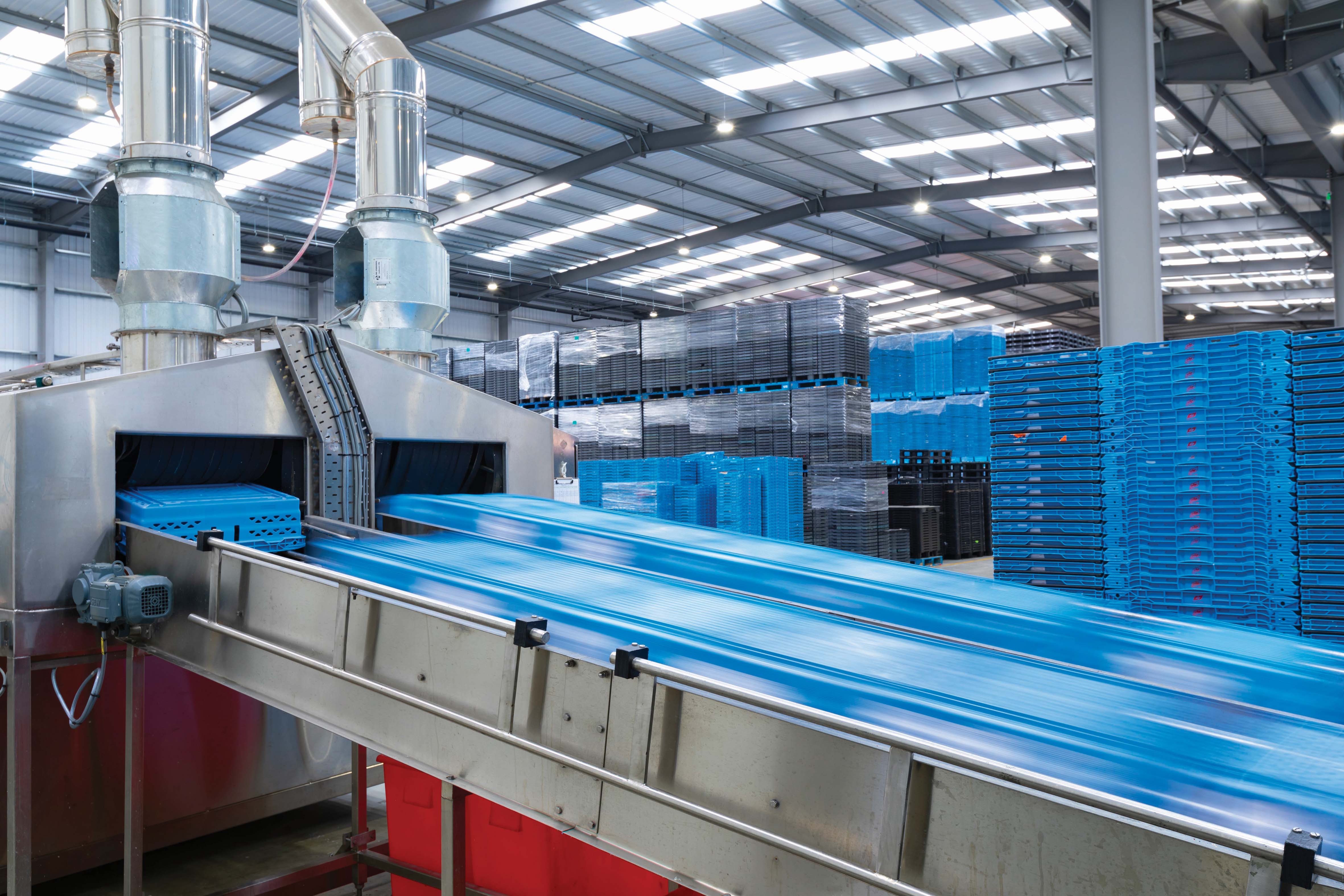 To take a step back, Polymer Logistics has been a leading provider of "One-Touch/Retail Reusable Packaging (RRP)" solutions to retailers worldwide for over two decades. The company continues to enhance its offerings to address emerging customer needs, with improved functionality ranging from IoT to enhanced retail ambience. In the case of the latter, Polymer's visually attractive Wood Grain and Crystal Clear packaging and display systems have proven effective in boosting sales. Another breakthrough has been in the design of easy-to-clean plastic crates and Cleanpal plastic pallets to meet the growing need for food safety in the food supply chain.
With producer and retailer awareness of cross-contamination risks continuing to heighten, Polymer Logistics has now expanded its solution set one step further to include automated professional washing services – not only for its own pooled crates and pallets but on a contract basis for bespoke customer equipment. The company opened its Coventry service centre in December 2017, becoming the company's second wash facility in the UK, they also have a washing and distribution facility in Wakefield. Polymer's service centre is situated in Coventry CV5, with easy access to the A45 trunk road connecting Coventry and Birmingham. Lyons Park also enjoys proximity to major arteries. The M42, M6 and M1 motorways create a 'golden distribution triangle' which places 89 percent of England and Wales within four hours' driving distance. The 50,000 square foot facility is built with sustainability in mind. The state-of-the-art wash line incorporates pre-wash, hot wash, high-pressure wash, hot rinse and drying operations. Food grade detergents are utilised, and water is reused and cleaned to reduce environmental impact and cost. Batch controls, as well as bioluminescence (ATP) monitoring, are undertaken every shift to ensure washing and traceability to the highest standards. Annual wash capacity exceeds 30 million trays.
The flexible automated system easily handles a diverse range of folding trays, nesting trays, rigid trays, display pallets and dollies. They can be processed at the same time, making it an ideal fit for companies wishing to take advantage of Polymer's washing services for their own diverse reusable packaging fleets. This service has allowed these operators to enjoy a predetermined cost of washing while avoiding the capital expenditure involved in establishing in-house wash operations. Polymer also provides reusable packaging inspection and repair as an additional service.
For more information, visit their website: www.polymerlogistics.com