Richard Taylor explains why a company's marketing or advertising budget should always be the last cost cut
If the Covid pandemic has taught us anything these past 24-months it's that we live in times of great uncertainty. People initially spent their way into happiness amidst the devastating sadness – home extensions, home moves, expensive cars and watches increased spend on luxury goods when most should surely have been saving for the future. All putting on a good show of positivity amidst the anticipated tsunami of economic pressures, pressures that are now starting to hit our daily lives.
The economic outlook is bleak – rises in inflation, debt and income inequality all pointing towards a challenging decade or two ahead to pay the price of what has been one of the most challenging times in our living life's. Many consumer goods CEOs that I speak to are facing the most challenging times of their tenure. They were firstly hit by an increase in the cost of business by that distant memory that was Brexit. A brief respite of economic goldrush was provided when supermarkets were our only avenue of spending, and the shelves were bare. But those days are long behind us, retail pressures are mounting, competition is fierce, margins are getting tighter than ever. Those consumer goods businesses that focus on private label are stuck in a race to the bottom, the rising success of the discounters placing even more pressure on the Big 4 to drive EDLP strategy across the retail sector. Those companies with a branded portfolio are doing all they can to maintain margins with an ever increasingly promiscuous consumer base. It is starting to look like survival of the fittest. We will this year see many consumer goods brands and businesses go to the wall or be purchased at rock bottom prices. Just how can consumer goods businesses ride the wave and come out the other side still standing? Or if we Brits, with our doom & gloom nationalistic traits, dare big and see this as an opportunity to take advantage of.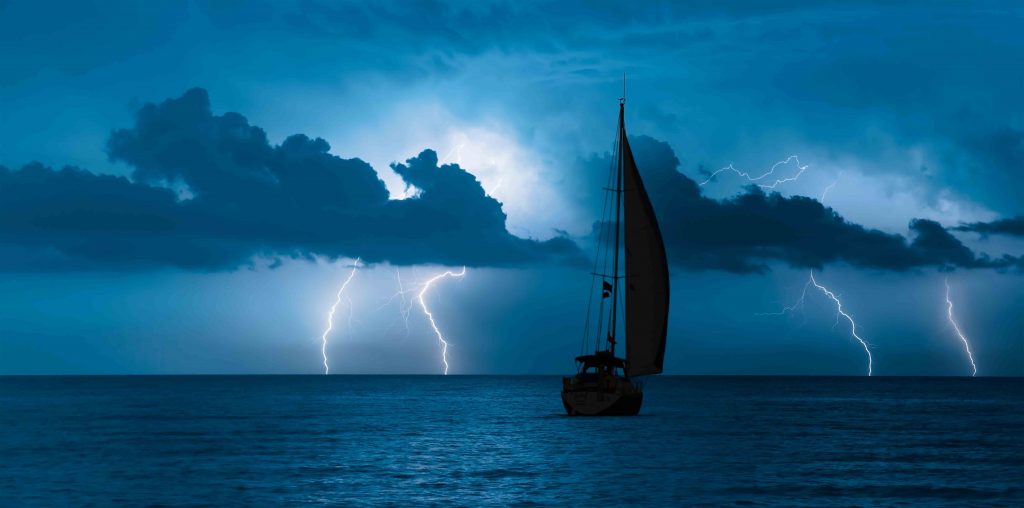 P&G's Recession Playbook History Lesson
The most recent murmurings of new marketing budget freezes came towards the end of 2021, and we expect many consumer goods companies to look to further tighten their belts to prepare for the rocky road ahead. As I've bore witness to over previous economic recessions the first easy win is to cut costs, always a great PR spin for the CEO to boldly say to the world "we are taking action!". The majority will simply stop investing in discretionary costs, with many on the board judging that to be advertising and the wider marketing discipline with its perceived flaky ROI. If history has taught us anything, or should I say P&G, it's that in times of trouble it's wise to not follow the herd but set your own legacy and invest. P&G has navigated many turbulent times since it was founded in 1837, the fall out of a post-Covid period is one in which their CEO Jon R Moeller will go back and find the CD marked '2008 Financial Crisis recession', they'll dust off the CD player and hit play on another of its brand marketing playbook successes. Investing in its brands to prosper through the most challenging of times. But it will take a brave woman or man to go up against their board and recommend investing right now. Yet do so they must, or risk an even bleaker outlook. Now is the time to start swinging the bat harder than they have ever done before.
Catch-22, time to invest & not cut spend
It's time to steady the ship and maintain the status quo of where you are today in order to still be alive tomorrow. Byron Sharp's Ehrenberg-Bass Institute empirical evidence found that brands that don't advertise for a year saw sales fall 16 percent, then followed by 25 percent after two years. Can consumer goods CEOs still cut this discretionary spend now for an uncertain future!? Put simply, brands are just like people and every day they strive to stay relevant in the world. To get into our baskets, our homes and be a constant in our lives. To do that they need to maintain and invest in that mental availability that we have for them, in order for there to even be any physical availability. A lack of investment results in a fall in sales as nobody remembers who they are and why we should buy them. Try and get back to where you were from that rabbit hole. Now should be a time to have a super sharp and easily understood commercial and brand strategy that your team internally can understand and sell, that trade customers get and consumers can buy at warp speed. Portfolio rationalisation is a given as retailers continue to simplify their operational capability. Consumer goods CEOs need to focus in on those "must win battles" and not spread themselves too thinly. It is about playing smart strategically and not getting distracted by tactical distractions that focus energies away from the battles that will reap long-term brand building rewards. Home in on your strongest brands, brands that people will continue to buy throughout a recession. The ones where you have a role to drive the category through the turmoil and come out the other side even stronger.
In truth this current paradigm presents a window of opportunity where the herd will hit pause and panic – in times of adversity it's the easiest road to take. So, for the small few, this is your time to strike and overtake them. It is time to invest and steal valuable market share that will be hard for get back on the road and catch up with you. Practically, advertising media rates and production will be reduced alongside lesser demand, ensuring the same advertising budget delivers a much stronger share of voice. As always, sitting in the CEO chair at the helm is in main like playing your favourite game of risk. Mitigating risk by the majority will simply be to pull back spend as time has told us that is where the majority fall. When in truth the opposite has a stronger track record of helping you thrive and not just survive. Put simply, can you afford to not invest and still stay relevant in the world!?