The highly anticipated 'Loop' launch has lift off – in Paris.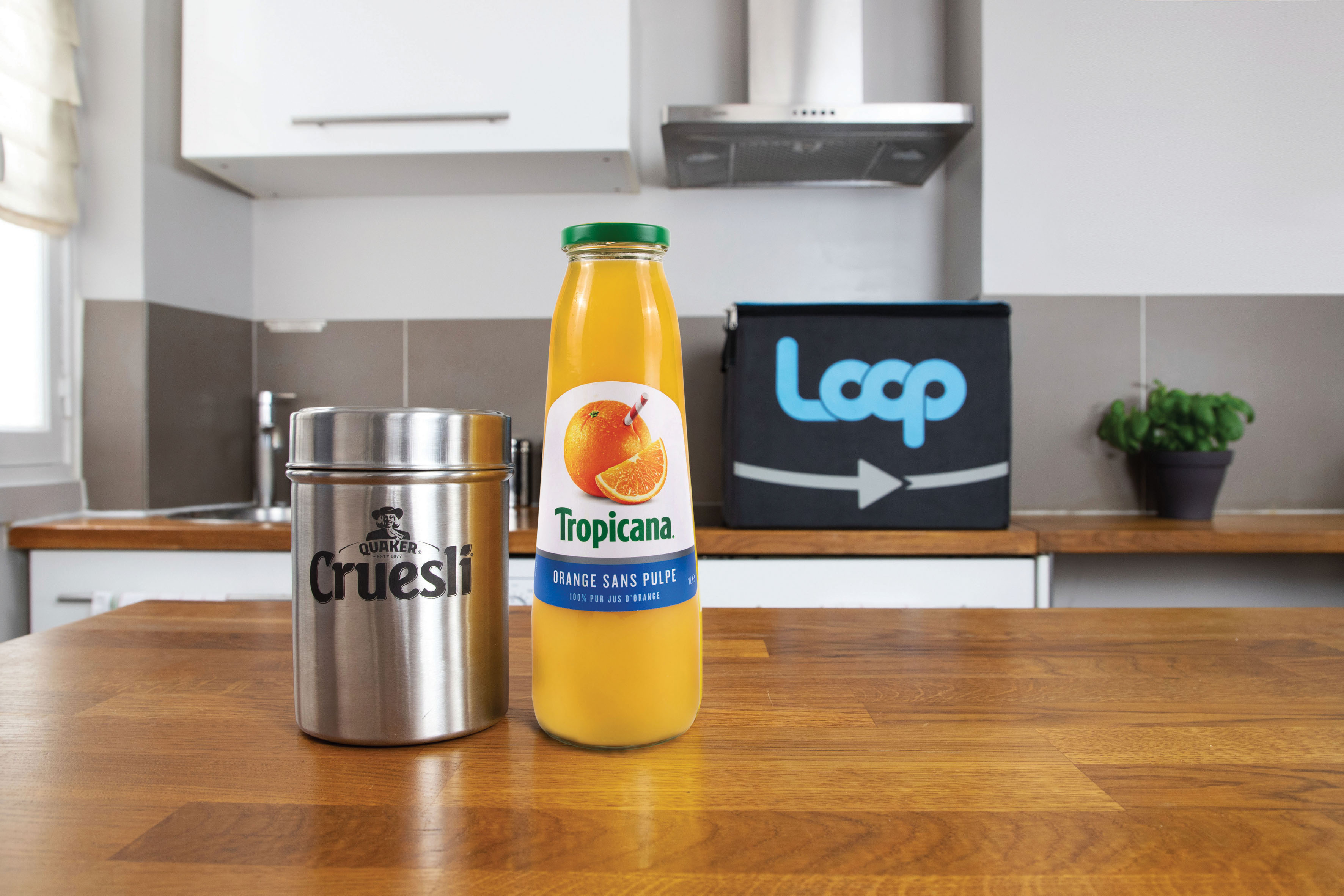 French retailer Carrefour and US waste recycling company TerraCycle have started testing the online platform which allow shoppers to buy selected products in reusable containers. The order is then delivered directly to their doorstep and once used, the containers are collected and cleaned for reuse. PepsiCo's Tropicana Orange Juice and Quaker Cruesli are spearheading the trials alongside other household items: the juice is packaged in a glass bottle while the Quaker-branded products come in stainless steel containers. Both are designed to survive multiple re-orders.
PepsiCo France General Manager Bruno Thevenin said: "The Loop system really is about testing a possible model for reinventing packaging, which is a key area of focus for PepsiCo as we look to reduce, reuse and rethink our plastic packaging." The initiative was first announced at the World Economic Forum in Davos in January, with over 25 big-name consumer goods and retail partners on board. Colgate-Palmolive is the latest multi-national to sign up and is currently developing durable packaging designs for its mouthwash products.
Further Loop tests will commence in London later this year.