The impact of successive lockdowns on both supermarket loyalty and shopper behaviour has been highlighted in research compiled in the Shoppercentric 2021 Stock Take Report.
It seems, for example, that the irreversible rise of the top-up shopper – a growing trend for more than 25 years – may have been halted, with a 60 percent increase in a 'main shop only' approach and a similar decrease in the number of us rarely or never doing a main shop.
At the start of the pandemic, 'main shop only' missions increased from 27 percent to a massive 57 percent of chosen shopping styles. Although this has since slipped back to 43 percent, suggesting that whilst shoppers may be edging back towards pre-pandemic trends, this may not fully happen until society returns to a more hectic daily life. In January 2020, 17 percent of shoppers claimed that they completed 'small shops only'. This figure remains at just 6 percent. In-depth qualitative research interviews conducted throughout the pandemic have also confirmed that shopping has become more planned.
In addition, as anxiety levels have risen and fallen during successive lockdowns, so the impact on food-led treating patterns has also become clearer. 53 percent of more worried shoppers (compared with average shoppers at 39 percent) say they have cut back on sweet treats as they have had to tighten up financially. Similarly, 62 percent of more anxious shoppers (compared with 44 percent on average) believe that less indulgence is a good thing. 54 percent of the more anxious shoppers have also been diligently stocking their freezers more than usual. Just 34 percent of the less anxious have made the same decision to stock up.
Similarly, the ongoing battle for available online shopping slots during the same period has seen shoppers unable to remain loyal to their supermarket of choice.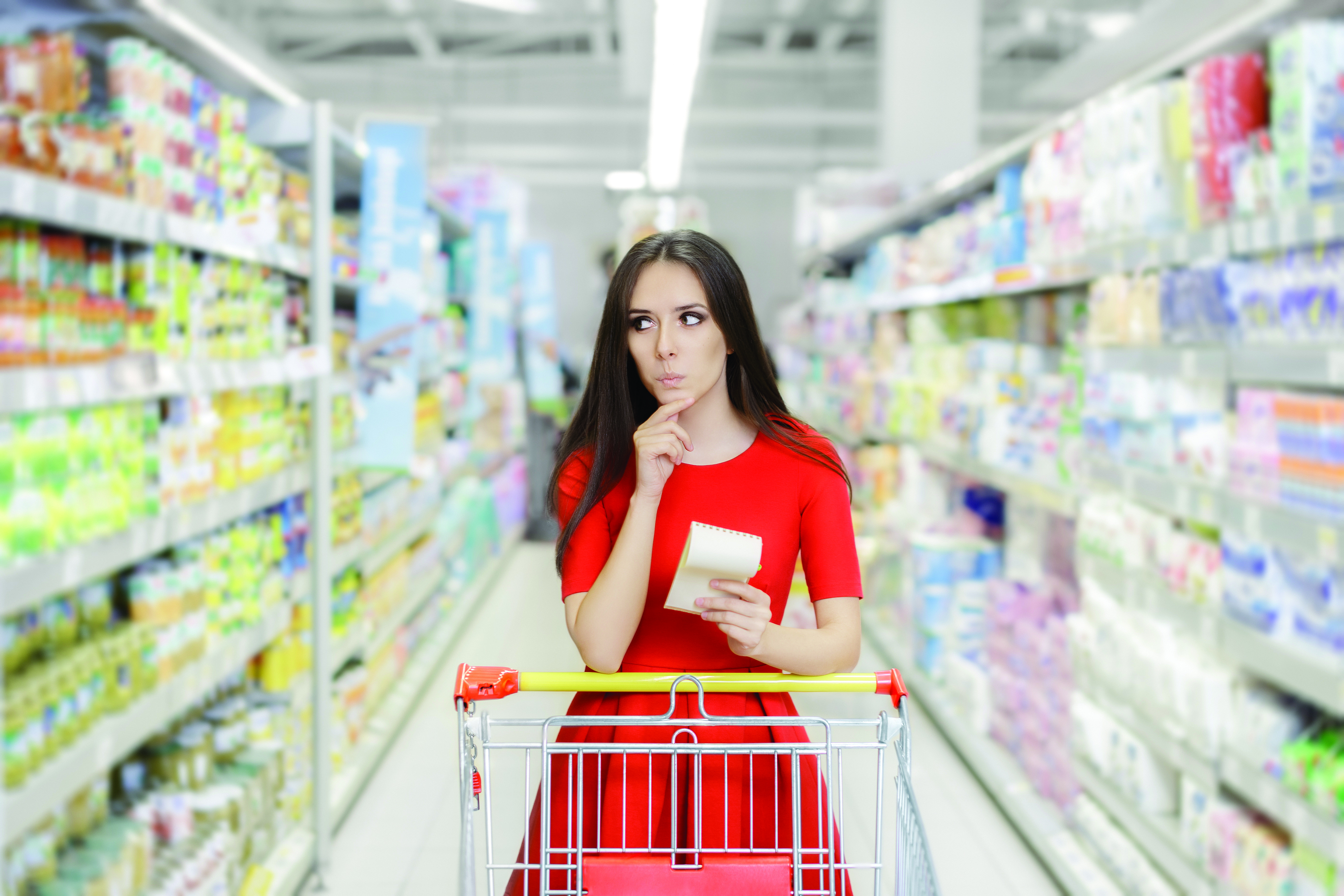 Our research has shown that, during the most recent lockdown, Aldi and ASDA led the way in attracting more new grocery shoppers in-store and online than other leading supermarkets.
Only four percent of those surveyed said Lidl or Sainsbury's/Sainsbury's Local whilst only two percent said Morrison's. Whilst the figures for Tesco and Sainsbury's may be understandably lower due to the sheer number of people who had previously visited one of their stores, the data shows Aldi being the most successful of the others in attracting shoppers looking for money saving deals.
As has been widely reported the pandemic has fast-tracked the uptake of online grocery shopping, with 7 in 10 shoppers now buying some groceries online each month. From a stable five-year base of 11 percent pre-Covid, the proportion of shoppers saying they most often go online to buy groceries shot up to 17 percent during the first lockdown and has remained there ever since. The proportion of grocery spend going online is still growing; 37 percent of online shoppers now source at least 75 percent of their groceries digitally (up from 31 percent in the first lockdown).
Contrary to the 'traditional' belief that digital growth is greatest amongst the young, though, uptake of online grocery shopping this time has been fastest among the 65+ age group, which more than doubled during the course of 2020. Online 'Lockdown Newbies' have been won over by the convenience of clicking and receiving shopping without leaving their homes; 90 percent of them intend continuing with online shopping to one degree or another post the pandemic.
In one category we studied, almost 4 in 10 Lockdown Newbies were over 65. This older generation of online shoppers have not necessarily found the transition easy, but retailers who take the opportunity to cater for the needs of this new group may earn themselves a loyalty windfall as the COVID-19 dust starts to settle.
Jamie RAYNER, Managing Director, Shoppercentric
Jamie's experience spans across both client and agency side. From pioneering behavioural shopper insight 20 years ago to today: designing global research programmes, decoding and disseminating insight back into the sales and marketing functions of global companies, to elicit change and unlock brand growth.