As the government launches its £100m 'Get Ready for Brexit' ad campaign in the wake of an additional £2.1bn funding package for no-deal preparations, Peter Ward considers the true impact of Brexit on the logistics industry and asks: is there more to the unfolding crisis than meets the eye?
There can be little doubt that Brexit – and particularly the prospect of a no-deal Brexit – has already had a major impact on the warehousing and logistics sector and is likely to bring more pain for businesses trading with Europe whatever the ultimate outcome.
The UK Warehousing Association (UKWA) has broadly welcomed the government's ramping up of no deal preparations, but more detail is urgently required regarding how this £21.bn will be spent. Plans are said to include more border force officers and upgrades to transport infrastructure at ports, as well as more money to ease traffic congestion in Kent and tackle queues created by delays at the border.
However, as UKWA has consistently warned, a withdrawal to WTO terms would require in the region of 200 million extra customs declarations, with border checks on animal and plant imports. Currently there are no inspection facilities at the Port of Dover and the necessary time frame required to plan, build and staff such facilities makes it entirely unfeasible as a proposition to mitigate the effects of a no-deal Brexit in the short-term.
The issue of stockpiling as a Brexit precaution has also been much in the news, with reports of warehousing operators enjoying a bumper period of full facilities and sky-high rates. The reality is rather different. Stockpiling is certainly happening; as we reported at our national conference in March, UK factories are stockpiling at the fastest rate in the history of G7 PMIs, with many of our members reporting Brexit-related new enquiries and customers requiring extra space.
However, warehousing space has been in increasingly short supply long before Brexit, as reported in a 2015 study conducted by Savills on behalf of UKWA, where the key issue facing the UK warehousing sector was found to be a lack of both warehouse space on the market and land coming forward for new warehouse schemes.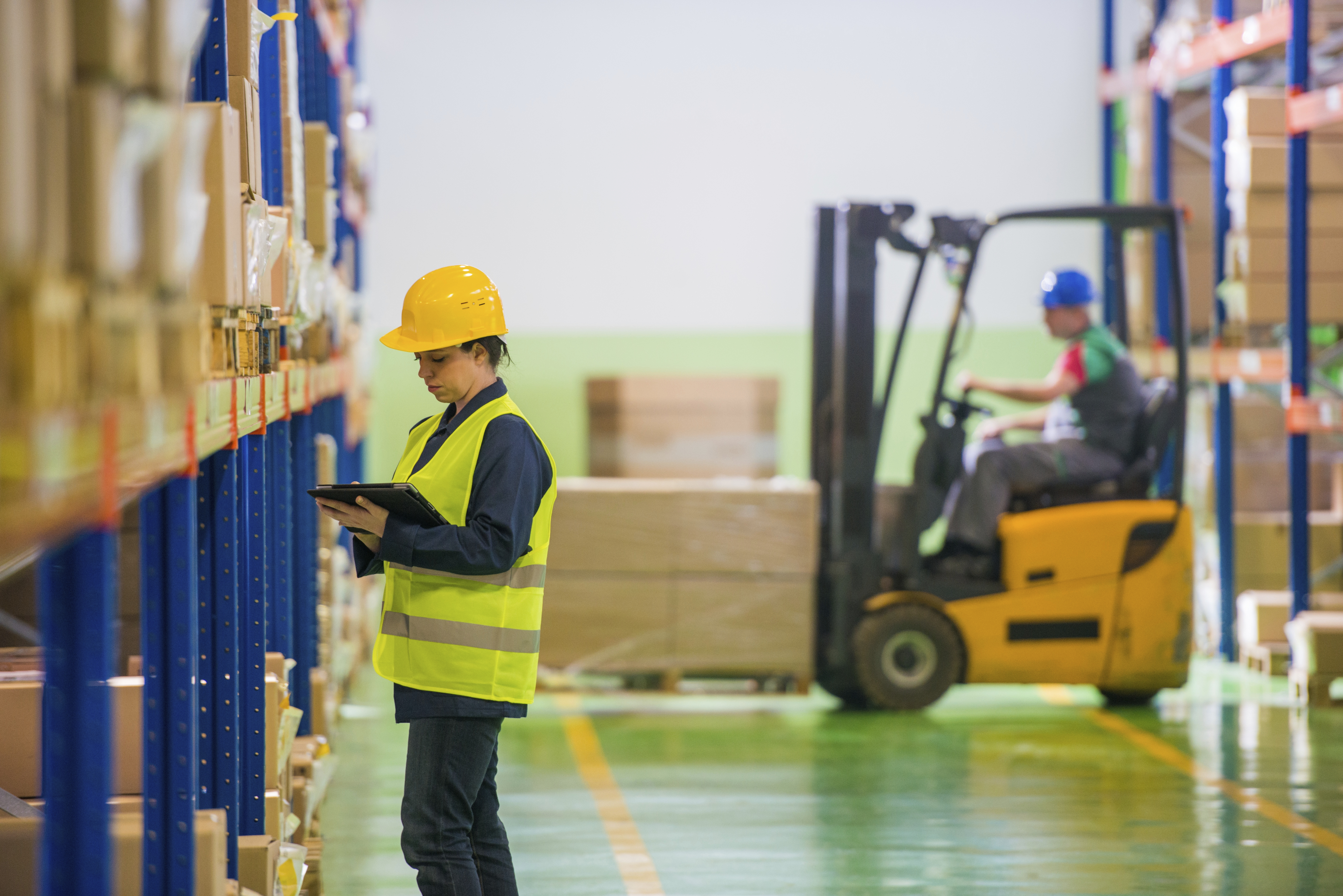 Warehousing shortages are nothing new…
The shortage of warehousing has been driven by several factors; the demise of the high street in the face of huge growth in online shopping means that demand for warehousing space has rocketed; but not just any warehousing space – today's retailers require high quality, purpose-designed fulfilment centres, located close to populations to facilitate delivery next or same day direct to customers' doors and/or to keep smaller in town stores regularly replenished and fully stocked.
Essentially, we've witnessed a consumer revolution that has put new demands on the warehousing and logistics industry, but the necessary infrastructure to support these changes simply isn't there. Currently, national vacancy rates for warehousing stand at 6.5 percent and this figure is lower still in much of the south east where demand is highest.
According to Savills, the market has doubled in the last ten years, with occupier demand up by 8m sq ft and records being set across most of the country for take up. Recent research has also suggested that 56 percent of respondents will want more space within the next two years, with three quarters of those being logistics and fulfilment companies.
So, whatever happens with Brexit, it is essential that the government looks again at planning categories and allows more development land to be allocated for warehousing, rather than simply residential housing. After all, every new home is another consumer shopping online and expecting door-to-door delivery in ever shorter time frames.
Working smarter
Another aspect of Brexit to impact our industry is access to labour. Again, this is a major problem exacerbated rather than caused by the so-called 'Brexodus' of Eastern European immigrant workers returning home. In common with the construction and hospitality industries, the warehousing and logistics sector operates on low margins and utilises low-cost immigrant labour, largely from Eastern Europe. The effects of Brexodus – and the likely immigration caps post Brexit – will certainly make our situation more challenging than ever this year, particularly as the EU deadline of 31st October coincides with peak season as retailers gear up for Black Friday, Cyber Monday and the Christmas period.
Therefore, our plea to government is for a review of the proposed immigration caps post-Brexit. With the lowest youth unemployment figures in the UK since the 70s, we are forced to look to the EU to supplement our workforce.
Again, there is more to this issue than Brexit. Arguably, retraining is key. How can we support those who have lost their jobs in the retail sector to transition to online fulfilment roles, for example? What of robotics and automation – will this provide the solution to the vexed question of labour shortages? The digital world is upon us for sure and those who recognise the opportunity will flourish and grow, but while embracing technology is vital to the survival of businesses operating in this fast-changing industry, there will still be a requirement for people to work with technology. Technology will take the strain of repetitive tasks, improve efficiency, accuracy and productivity, but people will need to step into new roles that require different skills and deliver job satisfaction with higher financial rewards.
In summary, Brexit has brought increased pressure to areas already under siege in our sector, but it has also turned a welcome spotlight onto an industry that invisibly keeps the wheels of industry moving. While we can't predict what lies ahead for the UK, from a UKWA perspective, our hope is that Brexit will prove to be the catalyst for a fresh approach from government, trigger much-needed change and a re-writing of the 'rule book' for warehousing and logistics in this new digital world.