It's funny to think that White Claw Hard Seltzer is only five years old. And that within those five years, a US$4 billion-plus category has effectively been created (Nielsen, 2020). According to Google Trends data, the top five trending countries for hard seltzer are the US, Norway, Ireland, Canada and the UK, and Nielsen states that it's one of the fastest-growing drinks categories in the UK, expected to reach £600m in sales by 2025. So why the success? Can it last? Are there any barriers? And where to from here?
In 2016, Ready-to-Drinks (RTDs) had some serious barriers to purchase. Too sugary, too alcoholic, too young, too gender specific. Hard seltzer was different. It played overtly to the health and wellbeing trend, listing its health attributes loud and clear on its packaging. Low calories! No sugar! Gluten free! It tapped directly into the consumer need for a low-alcohol portable product that allowed them to not necessarily drink less, but drink smarter.
The 'sessionability' of hard seltzers is also key: reduced bloating (especially when compared with other brewed beverages), more hydrating and more refreshing are consistent comments in consumer research on alcohol preferences in relation to hard seltzers. Another is the 'slow buzz' product attribute, as one research participant, a 29-year-old male, put it: "When I drink seltzers it's to slow down the pace and enjoy myself with friends…make a whole day of it."
There's another reason for hard seltzers' rapid and explosive success. It's about belonging to a community of people 'in-the-know' on the newest drinks, flavours and health benefits, and adopting brands that demonstrate an interesting story and quality cues that help say something about their lifestyle. Hard seltzer has become street-cred for people to feel cool and amongst 'friends' when they drink it. It's an 'easy-in' to feeling like they belong to a bigger community: "I'm part of this club, just like you".
Social media has played a large role in this, too, as people choose brands and packaging that provide them with social currency – helping them to look good across social media – and hard seltzer brands have delivered just that. Those brands that have been able to create viral movement and memes – "Ain't no laws when you're drinking claws" – help drive brand awareness and create a community connection via social media.
From a design perspective, White Claw cleverly broke away from traditional RTD cues and instead borrowed from light beer. With its reassuring roundel shape, and its FMCG coding cues, the creation of White Claw was something entirely new, and yet somehow familiar. The clean white background spoke to health and wellbeing, and quickly became a signpost for the category with followers Truly, Pure Piraña (Heineken) and Bud Light Seltzer.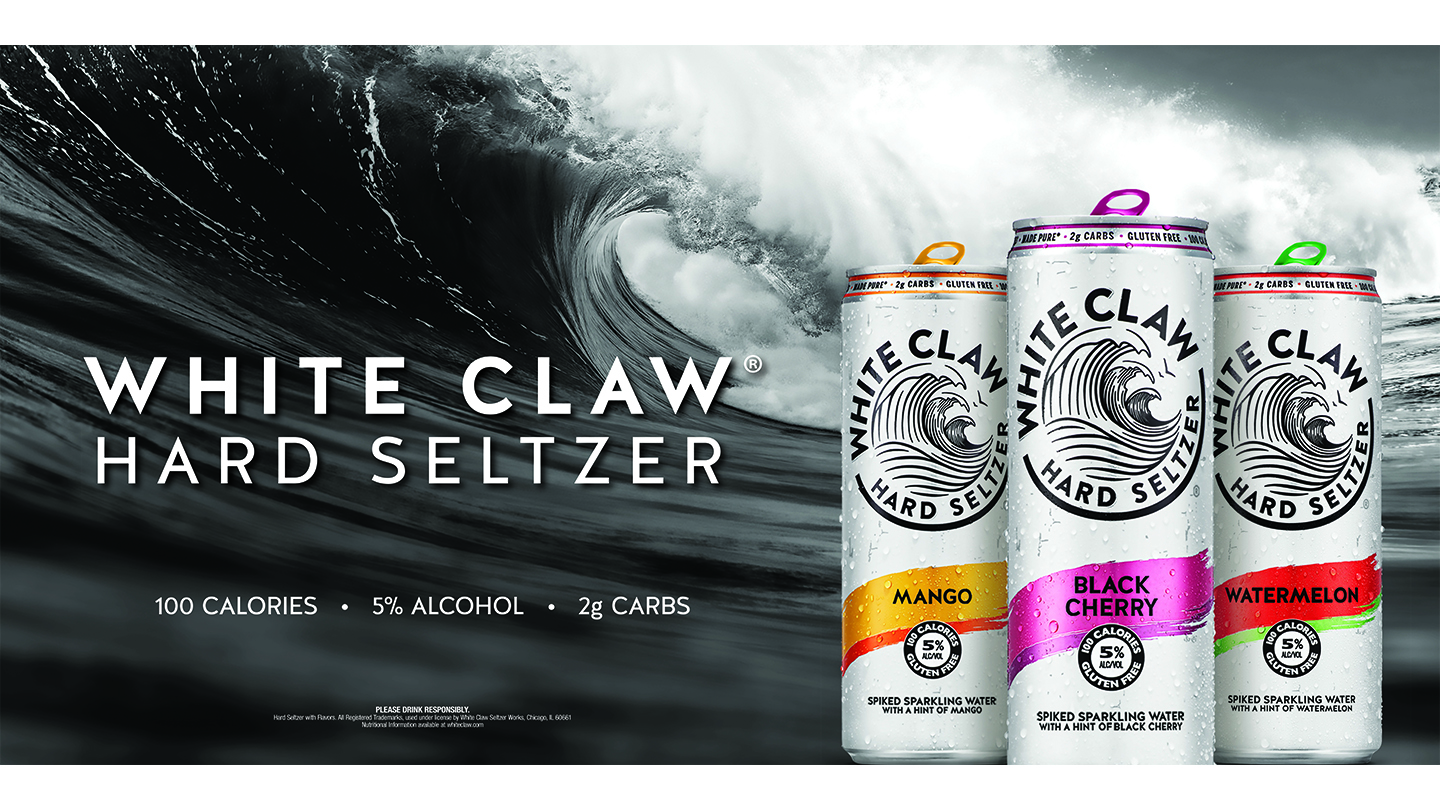 Yet now this still-young category is already overrun with the same design cues: slimline white cans, a hint of colour for flavour, an element that speaks to refreshment, and big, bold branding. A proliferation of pastel colours has seeped in, and within five years we now have a sea of sameness in what is effectively still an emerging category.
Duckhorn Decoy is a brand that's done something decidedly different by upping the game in terms of the 'premiumness' of its product. With the category awash with RTD-like offerings, Decoy Premium Seltzer is instead a wine seltzer that gives older millennials the premium design and product creds they desire, along with the convenience of the slimline format, the refreshment of added fruits, and the health and wellbeing benefits of the category.
From a design perspective, using the brand's distinctive asset of the duck helps drive differentiation within the category and highlight the wine base of the product. Bubbles cue refreshment, and a clean background aligns to the seltzer category codes – a combination of new yet familiar design cues.
Even more disruptive to the category will be the introduction of 19 Crimes Seltzer, launched this month in the UK. Already a favourite amongst millennials, 19 Crimes Seltzer plays to the same low calorie, lower ABV health benefits of its competitors, but offers consumers a far edgier, grittier option amongst the pretty pastels abounding in the category. Given its reputation for pushing boundaries in the traditional wine category, the design of 19 Crimes is – as expected – disruptive.
The all-black can tying back to the iconic all-black wine bottle has gritty graphics and typography that will appeal to both the brand's new and existing target audiences.
But there are barriers in the marketplace that we need to be mindful of. Outside of America, there is a general lack of understanding of the term 'seltzer', for example. Not having an immediate understanding of the sparkling nature of product by way of the 'seltzer' term, well understood by US consumers, means the sparkling messaging needs to be upweighted if the entrant is wanting to tap into the refreshment codes of the category.
There's also confusion as to what the product category actually is. Is it a brewed beverage, or alcoholic sparkling water? Vodka-infused, wine-based or a rice brew? If it's a vodka, isn't it then another RTD, albeit in a lower sugar/carb form? And does the consumer even care? Each brand will need to work out the answer to this last question to fit their brand's persona and positioning.
The global wellness market is estimated at $1.5 trillion, with annual growth of 5-10 percent as consumer interest and spending on personal wellness rebounds after stagnating and declining during COVID-19 (McKinsey). So, there's plenty of opportunity for hard seltzer brands to tap into the desires of broader consumer segments. The challenge now is that new entrants are going to have to work out how to disrupt the exploding hard seltzer category with something unique, differentiated, and yet that plays to the same trends that have made those initial big brands so massive.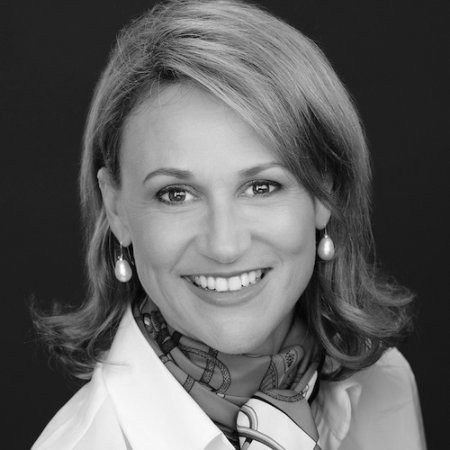 Rowena Curlewis, CEO, Denomination
Rowena co-founded international drinks branding specialist Denomination. Her insight, passion and knowledge of the drinks sector makes her a recognised industry face. She has lectured and chaired panels in design, innovation and drinks packaging around the world.