The UK's leading savoury pastry brand has unveiled a bright new look across its product portfolio.
The Ginsters pack design reflects more taste and personality quality for a Cornwall heritage brand that's become a nationwide favourite over more than five decades and has also, most recently, delivered five consecutive years of retail sales growth.
In recent times, Ginsters has focused on communicating its provenance and ingredient story, delivering a stronger, more positive association with quality ingredients. Ginsters products are crafted with no artificial colours, flavourings or preservatives and use locally sourced vegetables and only using 100 percent British Meat – all of which have increased significance and drive meaningfulness and trust with consumers.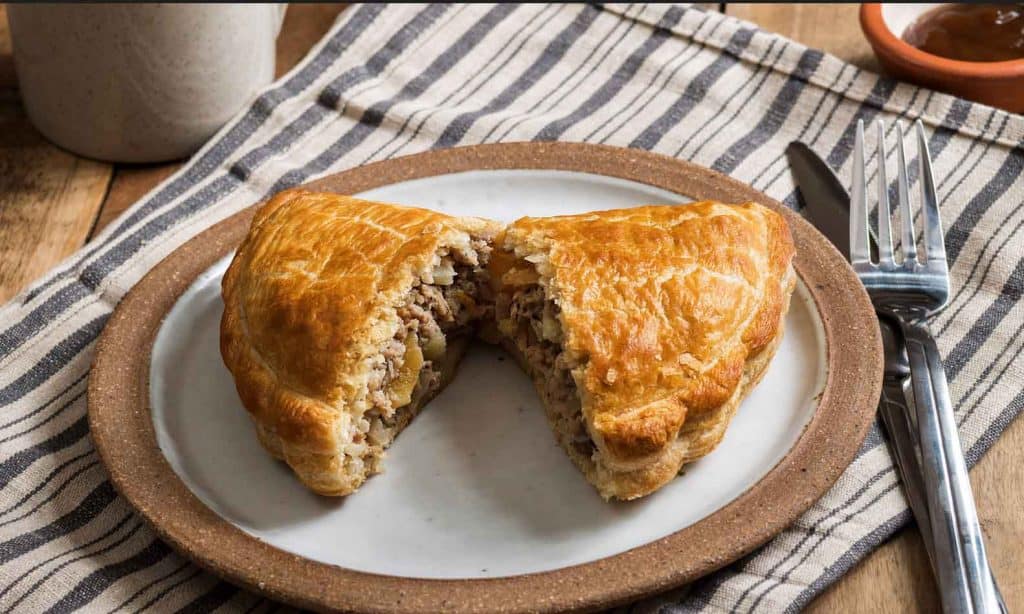 Ginsters brief to top brand identity design agency Bloom, looked for a simple design solution that was instantly ownable and distinctive for the brand. A design solution that balanced both the emotional and functional benefits of taste, provenance, and ingredients, with a sense of dynamism and an upbeat personality, to deliver impact and stand out at fixture. Speaking about the new design, Bloom added: "As an antidote to the monochromatic grey tones of the current packaging, Ginsters' brighter brand identity and newly evolved brand positioning deliberately evokes more emotion and wholesomeness of the delicious product inside".
Ginsters predict that the investment in the new identity will drive growth and increased penetration for the brand, via recruitment of new shoppers wanting a delicious, quick, and nutritious meal solution and inspiration to try the tasty new packs at shelf. The design will also drive education about provenance and ingredients, delivering higher consumer brand associations such as 'quality ingredients' and 'tastier than other brands'.
Speaking about the new design, brand identity agency Bloom said: "Our Design and Illustration team created a world of colourful Cornish attitude. The illustration draws inspiration from Ginsters heritage and the west-country landscape. We've captured the brand's core taste and quality along with its warm, unique Cornish personality. With a new vibrant colour palette, delicious photography and illustrative assets, the bold new identity is quintessentially Cornish and unmistakeably Ginsters."
Commenting on the new brand identity effect on the category, Ginsters Marketing Director, Emma Stowers, said: "We believe our bold new brand identity will excite our retail partners and will help build on Ginsters position as the beacon brand for the category. The new design delivers standout and visibility which in turn will benefit the category by attracting more shoppers to the fixture, while also making the portfolio easier to shop, which will aid conversion – a win-win situation for all".