Claire Barrett casts an expert eye over today's evolving drinking rituals and how beverage brands should best respond
The beverage sector today is more innovative and dynamic than it has ever been. New formats and flavours launch seemingly daily, and as categories blur, competition can now come from entirely unexpected places.
It's not just what people drink that's changing, it's where, when, and why they do. More than ever, understanding that moment in the day when people reach for their drink of choice, and their motivation for doing so, is critical. In a sector defined by change, brands need to find their anchor.
There's a reason why people don't just drink tap water. The act of consuming a drink for enjoyment is about far more than quenching thirst. Drinking occasions are opportunities to set the tone for a shift in mood. Or a chance to celebrate the new moment you already find yourself in. Goodbye, deadlines. Hello, downing tools at 6pm and making time for oneself. Much like choosing the wrong outfit for the occasion, mismatch the drink to the moment, and the mood can go off-kilter.
Ironically, the pandemic lockdowns didn't limit drinking occasions. It broadened them, in terms of the types of drinks people reach for and where we enjoy them.
As our perception of the domestic space shifts and working structures flex, weekend and weekday lose the hard boundaries they once had. Drinking occasions reflect this. At-home imbibing has moved from being incorrectly perceived as a homogenous event towards a diverse mix set around work, unwinding, connecting with others and with oneself. Out of home, mid-week meet ups on in-office days and shifts to earlier dinner and theatre sittings create critical opportunities for brands to set or match the mood.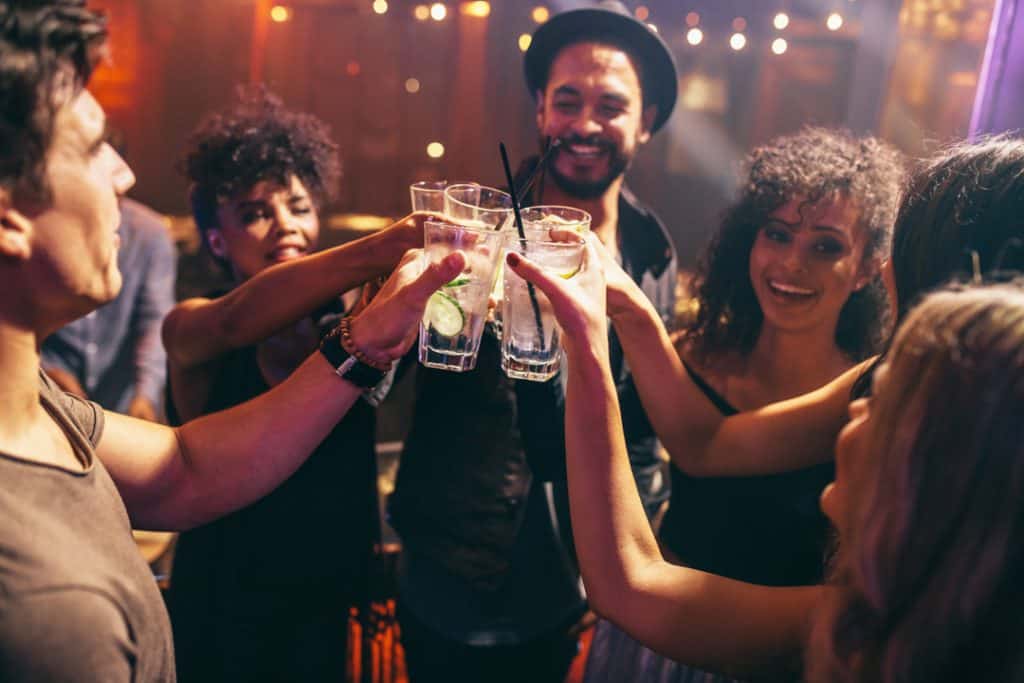 The shifting sands of occasion
The 6pm sundowner has always marked a line in the sand between work and play. Even as lifestyles and routines shift, the essence of the aperitivo moment remains the same: it's a time of anticipatory transition and the start of something better. From work to play. From afternoon to magic hour. From daily grind to vacation.
Aperol has built its brand on the aperitivo moment. Whenever that moment happens (I recently spotted multiple people enjoying an Aperol spritz in the airport at 8am), is an opportunity for the brand to facilitate and help set the intent for what's to come. Aperol's GTR activation creates anticipation for the imminent holiday, giving people a first opportunity to take a photo set at their destination. It extends this joyful beginning by pointing people towards the best bars at which to enjoy further aperitivo moments on arrival. Then, the end of the holiday doesn't have to mean the loss of that light-hearted ritual. Limited editions, exclusive GTR packs and two-for-one on-trade deals enable people to embrace and extend the aperitivo moment in the less exotic every day.
Arguably the most obvious segue into celebration, the pop of a champagne cork makes an audible, visual, and emotional proclamation of special occasions. But to maximise opportunities when people reach for your brand, do you want to be reserved for only the most formal of celebrations? Une Femme Wines lets consumers know they don't need to wait for a big life event to tap into that feeling. 'Project Gather' is its invitation to people to share special moments with friends on their own terms; a proclamation that friendship is worth celebrating any day of the week.
Ambitious beverage brands are using three key tactics to find and communicate their hero occasion, all to help consumers manifest the right mood.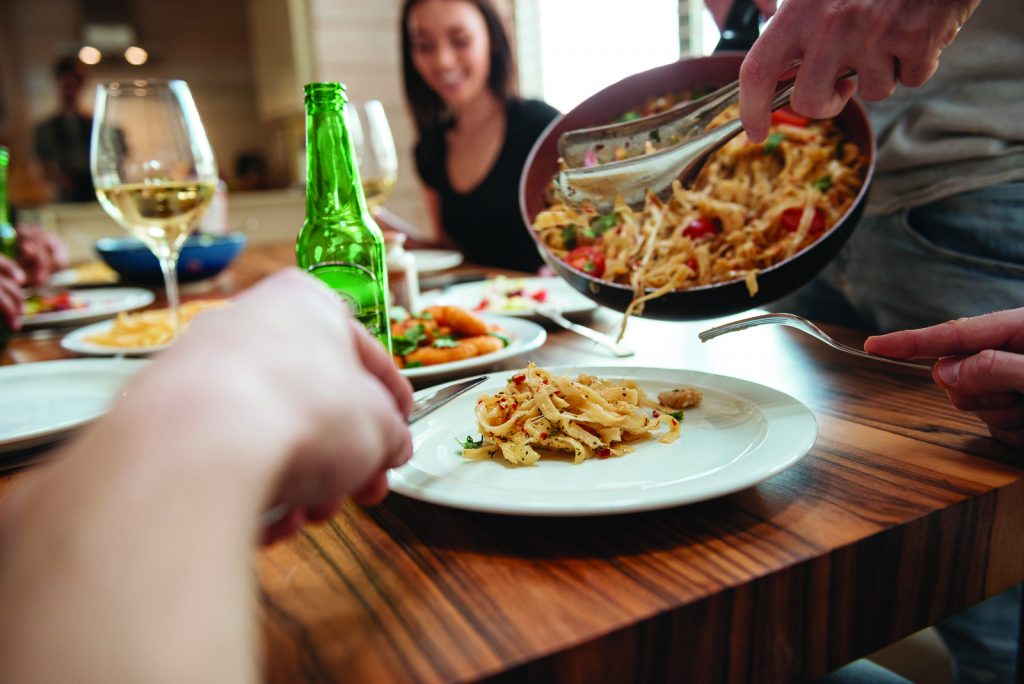 Anchor in universal emotion
Function will set the parameters, but emotion is what sets beverages apart. So root yourself firmly in the emotion you want to elicit. How does your brand make people feel? For Loverboy, a hard tea scene OG, that emotion is fun. So, when facing growing competition, Loverboy doubled down on its mission to show the world a good time. While the flavour of fun flexed across its portfolio, from more refined expressions with RTD cocktails, to light and bubbly with spritzes and full-volume with their hard ice tea, each pillar clearly reinforced the same emotion.
Whatever tools you're using to build your brand or occasion, whether they're archetypes or need scopes, the foundational piece is emotion. This is what universally unites humans, regardless of variance in taste, beliefs, and cultural nuances. Once you've landed on a mood to connect at that human and visceral level, the next step is to shout it from the rooftops.
Drill down into specifics
If function sets the parameters, emotion sets the tone, then the brand ecosystem needs to set the expectations. Through every activation and communication, the brand mood is made, leaning heavily on semiotics for support. Think Baileys promising pleasure and indulgence with every piece of communication. Or Dalmore asserting its weight and prestige with classic status codes, such as positioning its bottle complete with proud stag logo among all the trappings of business class travel.
Putting our universal emotional anchor through a local lens helps build culturally meaningful brands that establish true connections. For example, by understanding what street culture means to Shanghai, Brooklyn Brewery could extend its feeling of neighbourhood and belonging across continents with the local launch of Pilsner.
Blast the mood out
Consistency and clarity will help beverage brands convey the mood they help customers switch to. And single-mindedness enables confident execution. Take Lucky Saint in the no and low space. Any disruptor brand should follow the 80:20 formula, balancing a majority of the familiar (80 percent) with a 20 percent dose of innovation. Lucky Saint is alcohol free, so has consistently shown itself as a simple swap.
Rooted in the familiar comfort of the golden hour after a hard day's work, its imagery and activation takes people to that 'straight out of the fridge' moment when you crack a beer open. The brand sets the tone for that traditional reward moment, shamelessly substituted with a non-alcohol variant that looks as good if not better.
As occasions for beverages change, consistency and clarity of proposition is crucial. To continue adding value, brands should keep consumers' needs front and centre. How are you helping them connect with themselves, the moment, or the people they're with? How are you helping them transition from one mental space to another? How are you enhancing the moment? And, importantly, what touchpoints and kit of parts is your brand using to communicate all of this?
If in doubt: come back to emotion. The mood your brand sets is a fundamental reason why people will reach for yours in the first place.
Claire Barrett is Head of Strategy at Thirst