Veronique Curulla highlights the many design advantages that flow from metal packaging
In the global food and beverage sector, consumer demand for greater choice continues to drive product proliferation, and packaging design is playing an increasingly vital role in driving sales and encouraging consumer interaction. To pique the interest of shoppers, products must stand out from the crowd and be engaging at point of sale. This can place significant pressure on brands to produce outstanding designs on an increasingly frequent basis. Metal packaging is the perfect solution in terms of achieving design excellence, as it is possible to draw on a vast array of decorative finishes and embellishments. Smart combinations of coatings, varnishes, inks, embossing and debossing options provide a packaging solution that will always deliver outstanding shelf appeal.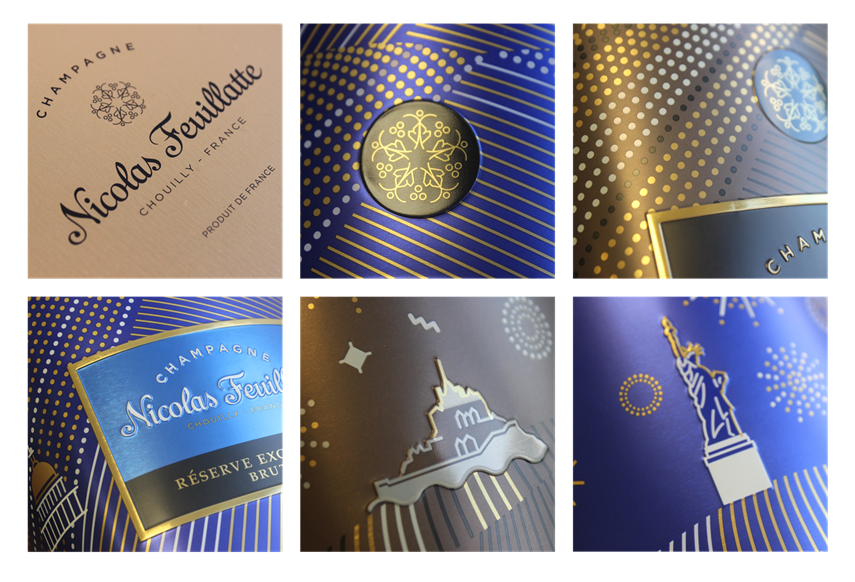 Sustainability is another key factor for brands when choosing a packaging material. This ranks high alongside durability, strength and, importantly, its ability to protect, preserve and prolong the shelf life of the products it houses. Here, metal is continuing to grow in popularity as it is 100 per cent recyclable, infinitely recyclable without loss of properties, is flexible in terms of size and shape and provides a hermetic seal for products sensitive to both light and oxygen.
Creating a Design that Pays Dividends
Many brands engage design agencies to create images for their packaging. Oftentimes, these agencies will employ the same process of design, regardless of the substrate it is dedicated to. However, translating the same image into a high quality one across different substrates may bring variation in print quality and colour. Printing onto metal, for example, requires a real know-how and, when having a material such as raw aluminium or steel, there are a number of factors to be taken into consideration to create the desired effect. This is where working with an expert metal packaging manufacturer can pay dividends in overcoming the challenges of recreating those images onto a metal substrate. Those that have knowledge, expertise and facilities dedicated to both production and design are perfectly placed to make visions come to life in the most striking and efficient way possible. By having dedicated teams in the European region, a metal packaging manufacturer can provide expert guidance and support from the early stages of conception through to production. If a customer uses a third-party design partner, the metal packaging producer can also work in collaboration with them to ensure the best possible outcomes for the brand.

By working with a supplier that can produce packaging and advise on the intricacies of working with metal as far as design and finishes are concerned, brands can take advantage of their knowledge and expertise to ensure best quality is achieved in the most cost-effective manner. For example, a manufacturer's packaging designers will assess customers' needs to ensure the packaging employs the most suitable finishes and design to enhance the products' qualities. In certain circumstances, it may be possible to achieve the same effect with a design using fewer colours. In-house design and colour experts are always proactive where driving efficiencies is concerned. Importantly, this expedited process also ensures a fast time to market for new products – a major advantage in the FMCG sector.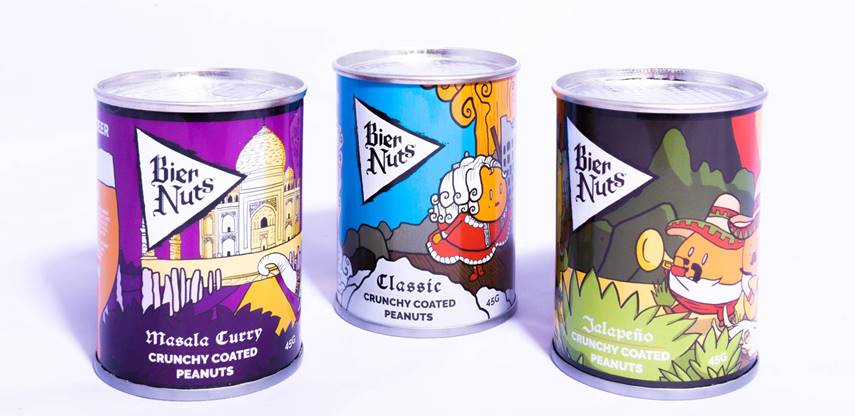 Technically Speaking…
Printing onto any packaging substrate can present challenges. Therefore, from a technical perspective, for metal, the manner in which ink is applied to the non-absorbent surface means the design and prepress process is relatively complex. Once finalized, however, it enables manufacturers to print at incredible speeds – in the case of beverage cans up to 4,000 per minute. Offset printing is used for both two-piece and three-piece metal packaging, meaning ink is applied to a printing plate, transferred to a blanket and then onto the metal itself. The difference between the two is that two-piece cans are printed when formed, while the three-piece ones are printed on flat sheets – which makes them slightly more malleable where design is concerned. In either case, the reflective surface provided by the metal is highly desirable and is often replicated in other formats using specialist coatings. The success and efficiency of the process relies on clearly defined artwork, instruction and project specifics from the customer, as well as the technology used by the supplier. Once a design brief has been agreed upon, the reprographic process can begin. A digital design is prepared, which involves processes such as tailoring individual colour forms to maximize design control on press; separating interacting colours; ensuring overlaps are correctly positioned and ensuring specification to deliver consistent print quality. A digital proof can then be created to give an accurate visualization without significant cost, while giving a close representation of the quality of the final can.
State-of-the-art digital technology is used in the platemaking process, and with the most recent advances, it is possible to produce a higher quality print plate than ever before. A key benefit for customers is when a metal packaging manufacturer has multiple design facilities across Europe. This way, files can be prepared to be directly output across the region, making sure support is readily available and in line with the dynamic requirements of production.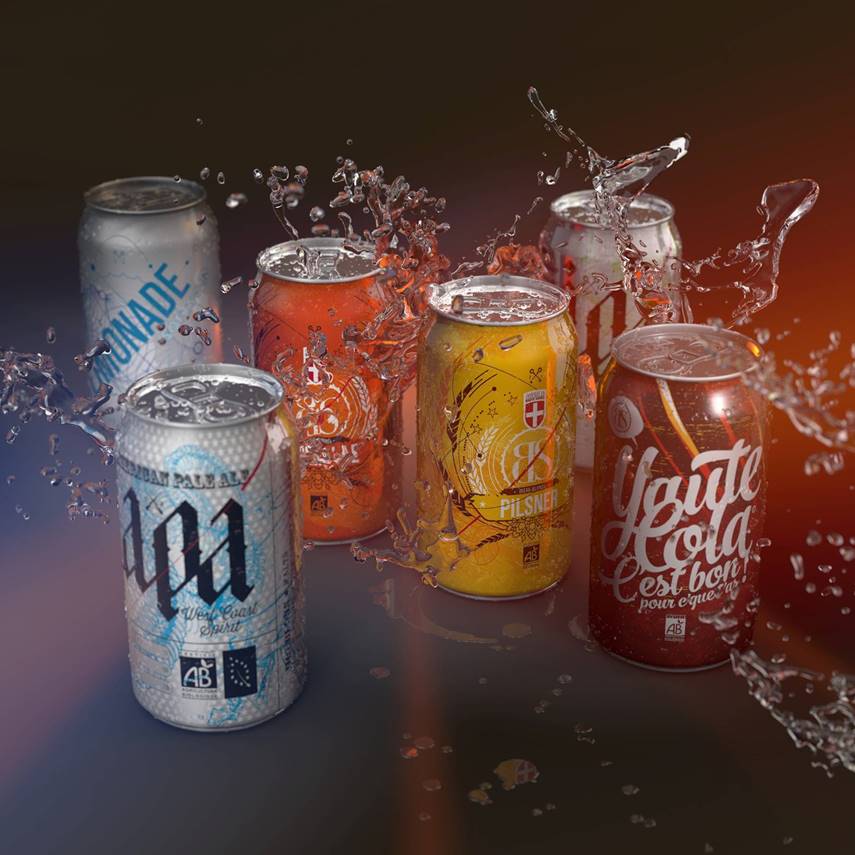 Finally, a first production run is carried out to achieve final acceptance of the design and to set standards for future production runs that allows details to be adjusted within process limitations, such as decorator pressure, ink film weight and colour register. The design standard can then be signed off and several samples will be produced while the line is running at full speed to ensure they are representative of true production conditions. All subsequent products will be matched to these standards and samples will help in reprographics studios and can plants alike.
The complexities of printing at high speeds onto metal substrates requires skills, know-how and considerations that are quite different to the wider commercial print pool of expertise. Hence, working directly with an expert supplier of metal packaging with advanced design capabilities enables brands to achieve the best possible outcomes in the most efficient manner possible.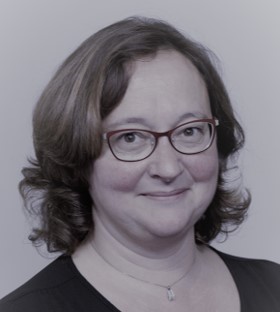 Veronique Curulla is Marketing & Business Development Director at Crown Bevcan Europe & Middle East. She's been with the company since 1997. Prior to her current role, she was responsible for the marketing activities in Crown's Aerosols and Promotional Packaging business unit for six years.