A year on from Minebea Intec announcing they were the first and only inline inspection manufacturer to offer 24 hour, seven days a week onsite service, they have launched the miRemote. This device is reinforcing the companies ethos of customers being at the heart of everything they do and will further enhance the  service they provide.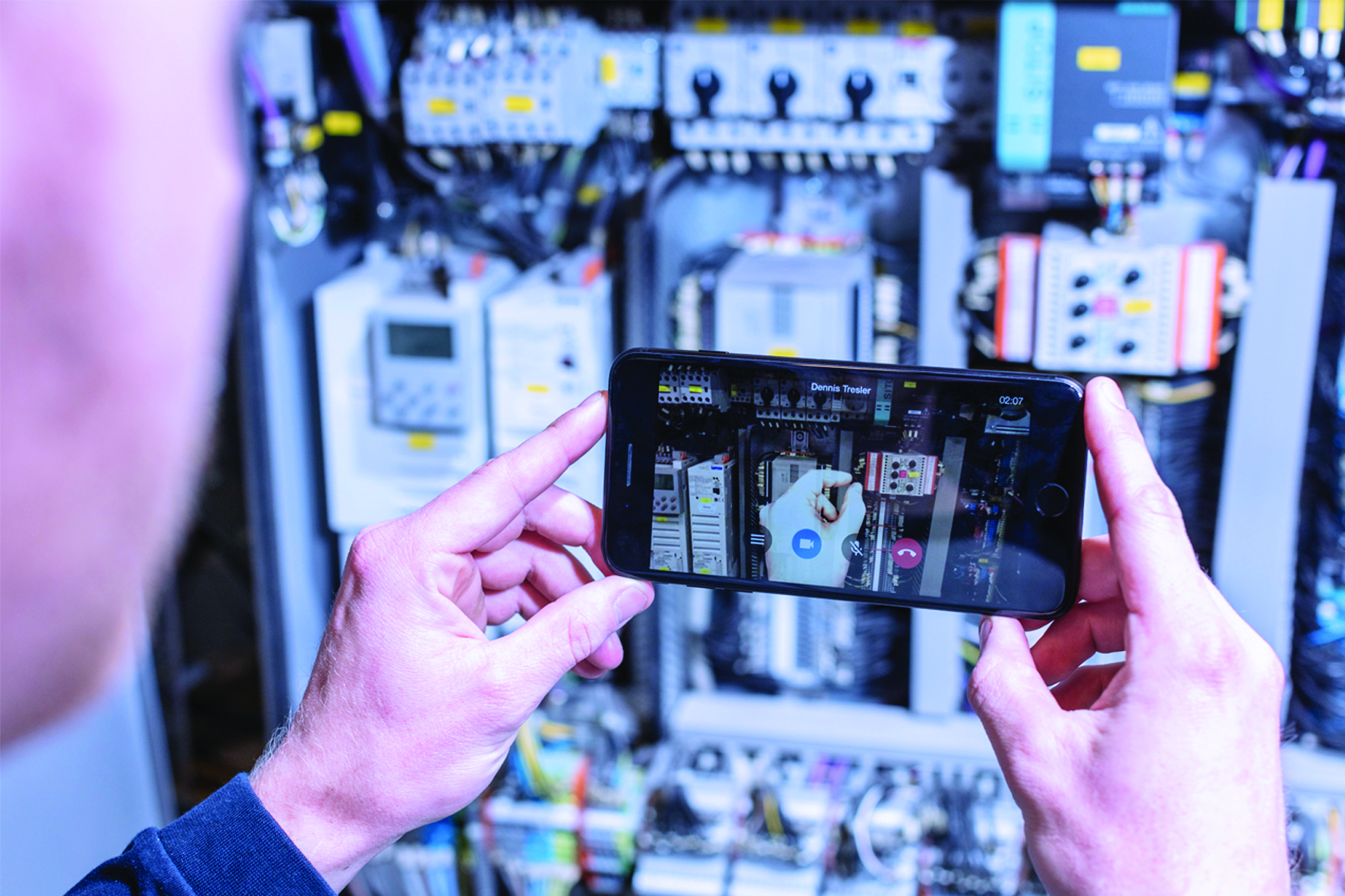 What is the miRemote?
The miRemote is a new, agile, versatile service tool that enables Minebea Intec service technicians to analyse issues or problems in real time and provide first support via mobile devices. This means they can help resolve problems even quicker and from remote locations.
No travel expenses, no time delay
Based on Augmented Reality technology, the intuitive tool has numerous potential applications, which includes correcting operation techniques, analysing errors or quickly identifying the right spare part.
From the Minebea Intec service centre, the technician sees exactly what the customer captures using their smartphone or tablet camera in real time and can therefore diagnose operating errors or error messages and provide targeted assistance. There is an array of innovative features to help them do this including hand overlay, finger pointing and supplementary speech and text communication. The technician can also document and record videos for subsequent assessment.
Colin Maher, Country Manager UK and Ireland, commented: "We are now able to make our service accessible from anywhere in the world at any time.
"By supporting our customers in this way, we can help reduce or prevent disruptions, minimise any downtime and ultimately can provide significant cost savings for them."
Continued 24/7 onsite service
Whereas the miRemote is an innovative tool that bridges the gap between preventive service measures and corrective repair, sometimes only an engineer onsite will do. That's why Minebea Intec continues to offer 24/7 onsite response so customers can be confident that there is an engineer ready and waiting to support them.
Year on year industries, such as food and pharmaceutical, must meet ever greater demands, with most running at full capacity 24 hours a day. The one machine that is guaranteed to stop a production line if it fails is foreign contamination inspection equipment. Minebea Intec understands the need for customers to be back up and running quickly and efficiently and so has more engineers than most inspection manufacturers. They have also developed them to be multi-trained engineers as they maintain industrial weighing equipment, tank, hopper and vessel weighing systems as well.
Minebea Intec claims that being able to contact an engineer at any hour of the day puts them firmly in front of the competition, as Colin explains: "Our innovative technologies such as miRemote enable us to give immediate support using cameras and phones, but ultimately if somebody needs to be onsite we can start that process straight away.
"While everybody else's office is generally opening up at 9am, when they can start organising engineers, we could have already been at that point at 1am in the morning.
"This puts us maybe half a day or a day ahead of where our competitors would be."
For more information about Minebea Intec's products and service, call 81-3-6758-6746 or visit: www.minebea-intec.com.