While many of a certain age were plagued by pangs of sentimental sadness when Lilt was axed recently, rest assured: Brett Goldhawk wasn't among them
The totally tropical taste…of Lilt Fanta.
I loved Lilt, I also loved shell-suits, British Knights and He-Man Masters of the Universe but just like all 'childhood favourites' they belong firmly in the past. The 1980s to be precise. And with that I commend the brave move by Coca-Cola in understanding that product is king, not brand. There's an important marketing lesson here. Product is king, not brand.
And before you start trolling the web claiming that the evil folk at Coca-Cola have killed off your favourite brand, ask yourself this…do you love the taste of Lilt like me? Of course, you do. Do you remember the last time you walked into a shop and picked it up from the shelf? Nope, me neither. Perfectly summed up by this tweet:
"I wish I could remember the last time I had a Lilt, just so I could be outraged about it being discontinued."
That's the crux of the problem right there. The product is great. The brand is pants. As a brand consultant fascinated by FMCG brands even I don't look at it fondly in a 'it's kind of cool from a nostalgic point of view', like Pac-Man or New Kids on the Block.
Lilt is genuinely as stimulating as a Fruit of the Loom T-shirt with zero equity with which to resurrect the brand. And for Coca-Cola to recognise that too is remarkable.
Although it didn't stop their marketing teams from doing that crazy expensive 'brand journey' nonsense where they slowly merge the assets from one brand to another over time in the hope that somehow the idiot consumer doesn't even notice. I imagine the penny pinchers at HQ were somewhat annoyed that the cost savings, synergies, and economies of scale were still being swallowed up by marketers desperate to spend some money and who had somehow persuaded the business that you mustn't rip the band-aid straight off and that it must be a three-year phased brand plan.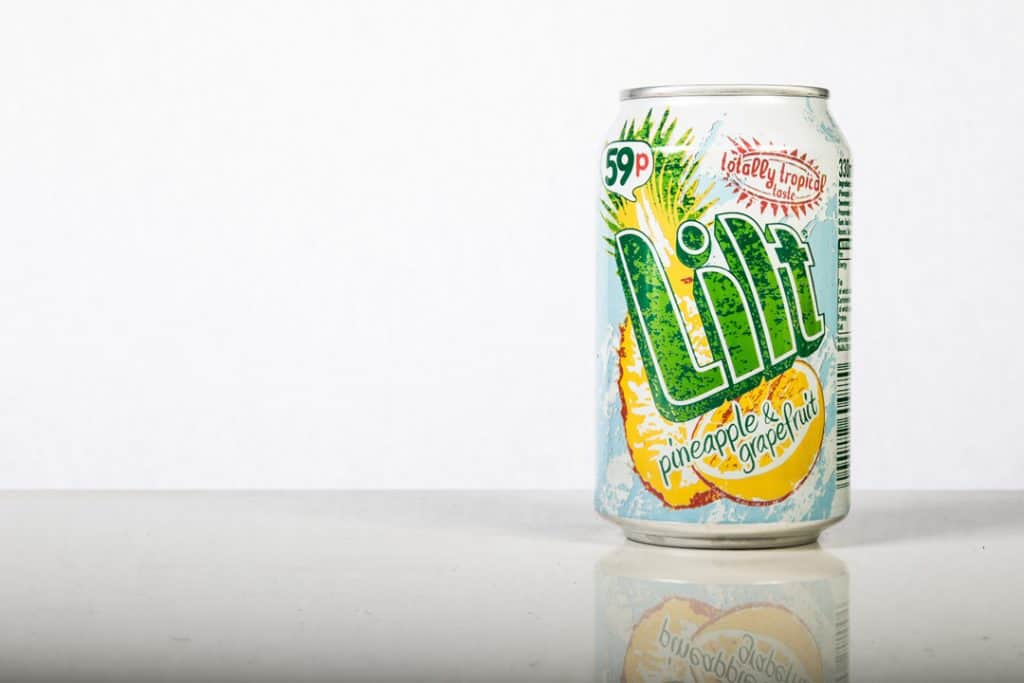 I'll be honest, at first, I wondered why Coca-Cola hadn't decided to sell off this regional brand for a tidy fee. Then you realise the growth potential for Fanta Pineapple & Grapefruit. In 2022 Fanta grew by £47m in the UK which is three times the total value for Lilt at £15m; making it one of the fastest growing carbonates in the UK. Add to that over $2bn in US sales and $12bn globally in over 200 countries. It's at this point you realise 'the totally tropical taste' is most definitely not dead. It's akin to your daughter getting married and changing her name – she'll still be yours but now she's married to a well-known celebrity and can go off exploring the world. I predict that Fanta Pineapple & Grapefruit will become one of the best-selling flavours in their portfolio.
So, while Coca-Cola is busy saving a product hero, albeit with a different name, you might want to ask yourself who's next?
I'm inclined to bet that it's another 1980s 'taste of paradise' that will disappear from shelves in the not-too-distant future. While Mars Wrigley were patting themselves on the back with their 'Mutiny on the Bounty' Celebrations stunt, you've got to ask yourself, do you love the taste of a Bounty Chocolate bar? And when was the last time you actually picked one up? RIP 1980s cliché brands.