Helping FMCG brands scale into new markets with Huboo
Within the vibrant and ever-expanding eCommerce world, fast-moving consumer goods are finally enjoying their moment in the spotlight.
Online FMCG sales accounted for just 5.1 percent of total sales worldwide in 2018. However, this figure will have doubled by 2025 as FMCG brands of all sizes start reaping the rewards of selling online.
Customers are increasingly attracted by the convenience of eCommerce and the sheer breadth of FMCG products at their fingertips. It's a massive opportunity for every FMCG brand, provided they can support these sales channels with a fulfilment operation that exceeds their customers' expectations.
Making online FMCG manageable and scalable
The challenge all brands face when selling online for the first time is that as sales increase, the storage, packaging and shipping of items quickly becomes a time-consuming, complex and confusing prospect.
This is where Huboo comes in. We're an international eCommerce fulfilment partner that combines great people, smart technology and deep industry expertise to take on the fulfilment burden and let brands thrive.
We take your FMCG products – no matter what the category or the number of SKUs – and carefully store them in our tech-optimised warehouses. Then, for every order placed – regardless of the sales channel – we pick, pack and deliver them for you, with accuracy and care.
Our 700+ strong team has a wealth of FMCG industry expertise, having partnered with a host of brands, from household names such as Unilever to category disruptors like AU Vodka, to help them ship more products and scale into new markets.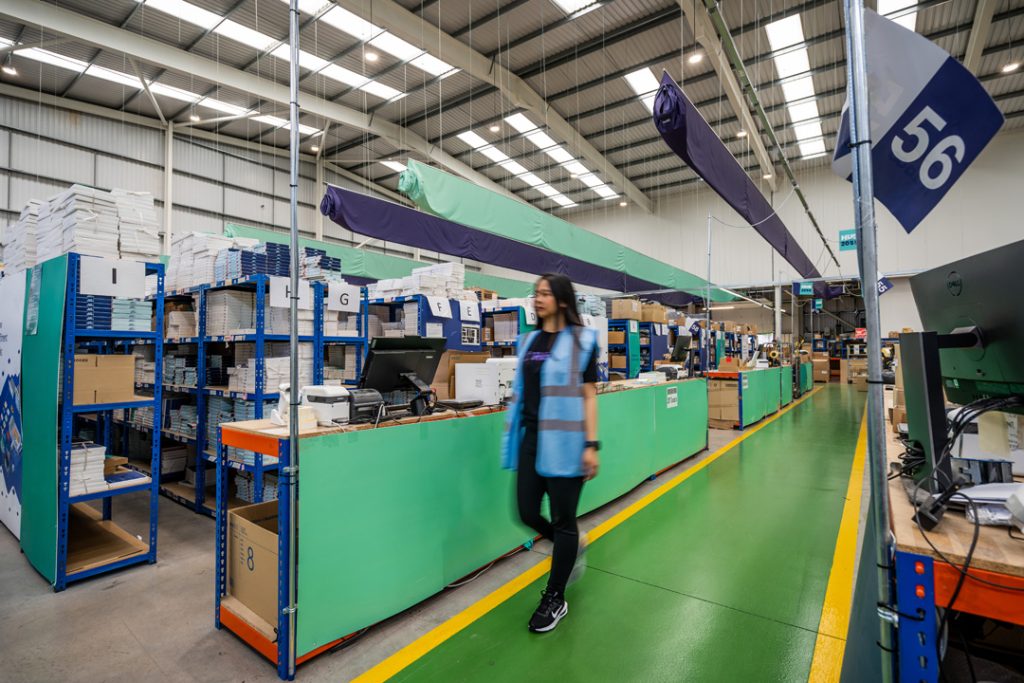 We effortlessly integrate with both popular and emerging FMCG sales channels and marketplaces across a multitude of UK, European and global markets, harnessing cutting-edge technology, in tandem with people who care, to enable a more productive fulfilment network.
'Tis the season to sell online
Customers are purchasing their Christmas shopping – both gifts and household essentials – earlier than ever this year, both to avoid last-minute stresses and to spread their costs over multiple pay packets. So, if you're an FMCG brand looking to capitalise on the Christmas online sales opportunity, you need to get your skates on and start prepping your products for fulfilment.
Fortunately, with our rapid onboarding, you can be underway and shipping products to our warehouses within hours. Whatever you're selling – from mulled wine and chocs to advent calendars filled with skincare samples – we're the vital behind-the-scenes support you need to maximise performance across the peak season.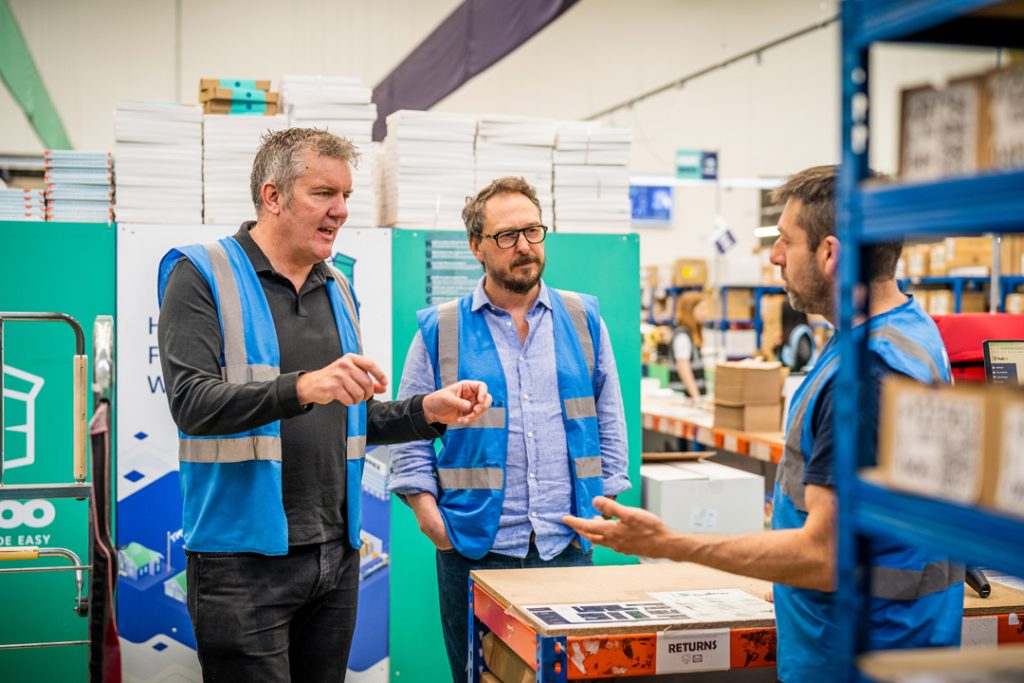 In good company
Not only do we make your everyday fulfilment smooth, seamless and stress-free, but we give you access to our pool of strategic partners who can give you access to new marketplaces, plug you into innovative new technology solutions, and provide best-in-class guidance as you grow.
Key FMCG partners include third-party marketplace management service Mirakl, leading social commerce platform TikTok Shop, influencer and social marketing service CORQ, and custom-branded, eco packaging provider Packhelp.
Your FMCG growth partner
With our relentless approach to sustainability, innovation and quality, we're able to scale in sync with your growth, plug you into a vast eCommerce ecosystem and continue delivering the very best fulfilment performance on the market.
Speak with a Huboo expert: www.huboo.com/get-a-quote