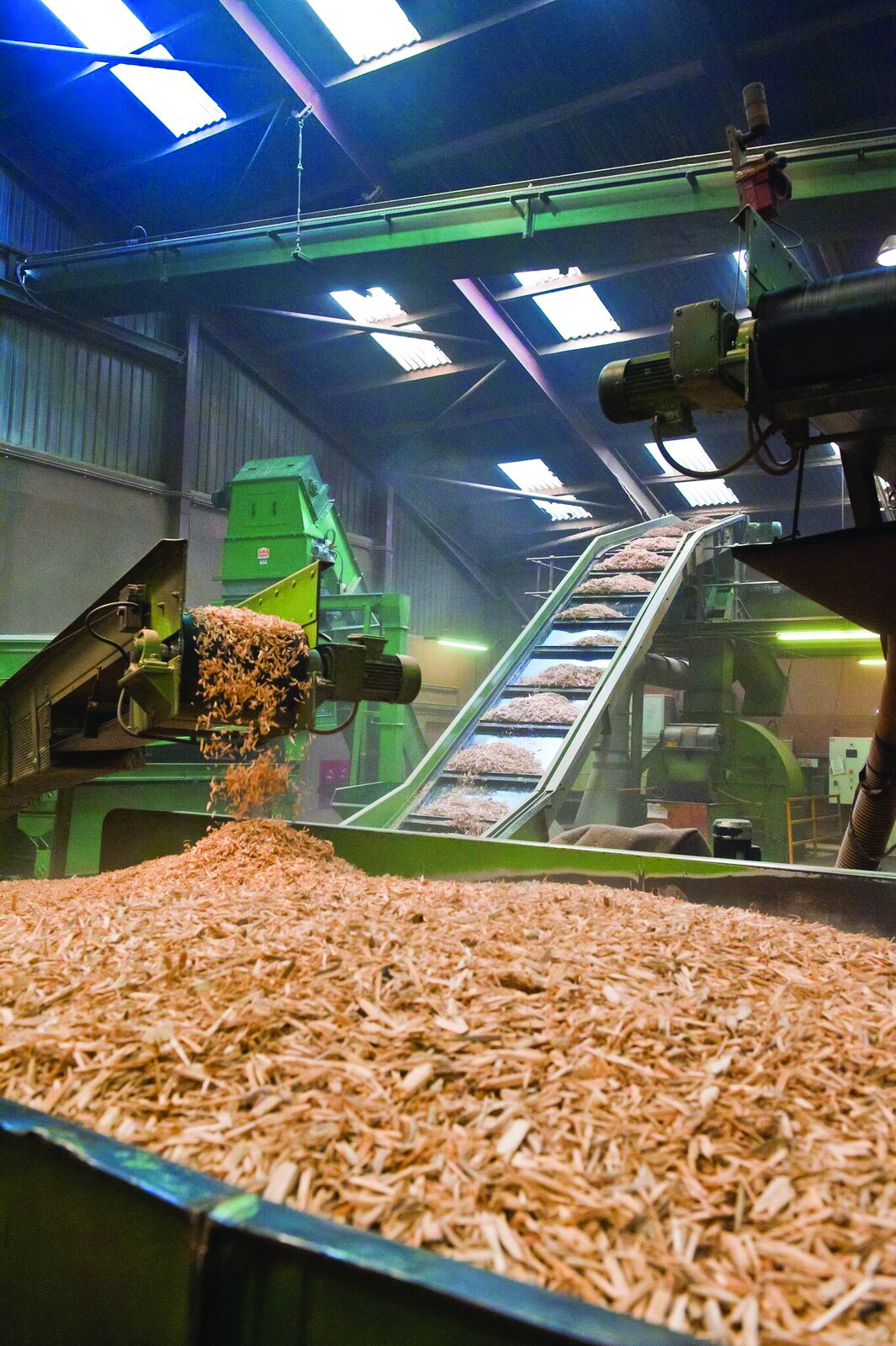 Recycling and resource recovery specialist Enva has launched a new wood recycling website – enva.com/wood, combining all its waste wood expertise on one site. The launch marks the culmination of months of work to consolidate one of the UK's oldest wood recycling operations – Hadfield Wood Recyclers – into Enva's existing wood recycling business. Enva acquired Hadfield in December, making Enva one of the largest wood recycling operations in the UK. Vicki Hughes, Group Business Development Director for Enva wood recycling, said: "This new website is a first for Enva in that it details information about a specific resource stream on a separate site, but it is still part of the main Enva website. We're excited that our waste wood services can be showcased so well."
Since the acquisition, the former Hadfield sites have continued to operate in exactly the same way with the same team of people, but have extended their reach by bringing together additional facilities and services from the wider Enva family. Vicki added that being acquired by Enva has opened up many more opportunities for Hadfield and the services it can offer to its customers.
"We now have seven sites we can operate from across England & Scotland," said Vicki. "Fundamentally we are the same business but with improved capabilities and reach that will ultimately benefit our customers."
As Hadfield previously did, Enva wood recycling accepts all grades of non-hazardous waste wood and offers tip-in and collection options at competitive prices. The recycler works with skip companies across the UK, national and international waste management companies, local authorities and other public sector bodies, as well as the construction and retail sectors.
Enva's wood recycling business operates from sites in Manchester, Middlesbrough, Essex, Glasgow, Edinburgh, Leicester and Nottingham.
For more information, visit their website: www.enva.com/wood