"I-GAS" is an industrial qualification for maintenance personnel and gas fitters that helps guarantee professional competence
Do you use gas fired equipment in your factory or on-site?
Many people in industry are under the impression that the Gas Safety (Installation and Use) Regulations 1998 do not apply to them or their employees within their factory premises. Unfortunately, this assumption is wrong: there's a very clear regulatory requirement to provide suitable training and assessment for anybody working on gas equipment regardless of the equipment used.
Why do we need I-GAS?
Blue Flame Associates said: "For many years the need to ensure that any gas operative that we employ are Gas Safe Registered and previously CORGI Registered has been accepted by most users. And it has been accepted that by using Gas Safe Registered operatives, we can be assured that the operative has undertaken independent competence assessments and will be safe to work on our installation, whilst this is true for domestic and commercial installations, for industrial applications this has not always been the best option considering the vast range of applications encountered. In order to provide a more appropriate training and relevant assessment the CEA have created I-GAS, aimed at proving the competence of contractors and maintenance staff who work outside the scope of the Gas Safety (Installation & Use) Regulations. The necessary knowledge and expertise to create I-GAS was provided by specialists involved with gas safety and maintenance within industrial settings alongside CEA members and others who manufacture and work on gas equipment".
Why I-GAS?
CEA were asked to create the I-GAS programme by a very large facilities company who had approximately 300 engineers on various sites across the UK who would be required to work gas systems at some stage. With no way of suitably proving their competence, discussions took place with the HSE and IGEM to ensure the CEA were doing the right thing in filling this vital accreditation gap.
From the initial design approach, five levels of I-GAS were agreed:
Level 1 – Two-day foundation training course
Level 2 – Five-day Industrial Gas Maintenance
Level 3 – Five-day Industrial Gas Technicians
Level 4 – Residential course for Engineers
Level 5 – In development (For Designers).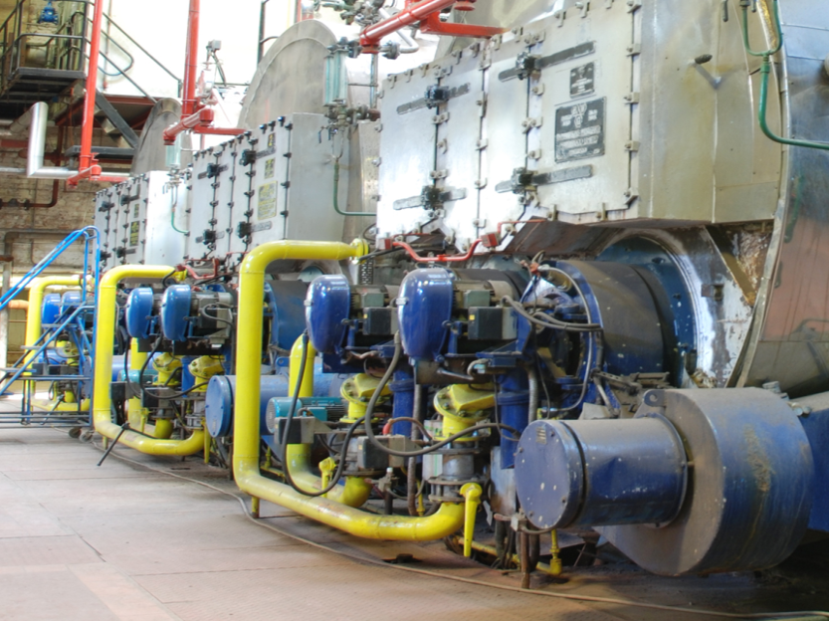 The Ford Motor Company Limited is one of a host of leading organisations now engaging with the CEA Accreditation programmes.
Dean Sheldrake, who is an Engineering Manager at Ford's Dagenham headquarters gave the following testimonial. "I contacted the CEA for advice on training after the completion of our new boiler house in 2015, on the recommendation of the boiler manufacturer.
I was contacted by David Kilpatrick who recommended the BOAS accreditation for Managers, Supervisors, & Operators, which we completed.
He continued: "I found the course very informative giving us an excellent understanding of BG01, with the benefit of having it delivered on our own premises. My team have all given positive feedback on what they received.
I have since attended the Technical Boiler House Risk Assessment conference which has been very useful in giving me the tools to enable implementing my own technical Risk Assessments. The CEA are always on hand for advice and networking in other areas. On the recommendation of David Kilpatrick I've since started my team on an I-GAS industrial gas qualification, which is going well so far. As a customer I have found the whole experience excellent and would most definitely recommend the CEA. Well done."
Note: If sites with gas double as places of residence (such as a hospitals), then Gas Safe Register is a legal requirement.
01740 625538
info@cea.org.uk
www.cea.org.uk