Denomination co-founder Rowena Curlewis explores a new era for alcohol and why drinks brands can no longer hide behind hedonism 
The 90s was an era of hedonism and excess – think Britpop and rave culture – but over the past 30 years we have seen a dramatic shift in cultural and societal values. This shift is no clearer than when we look at how drinks brands have evolved.
Take Absolut's campaigns of the 90s: in one, famous artists designed different creative ways to "dress up" the bottle. They often centred their concepts around holidays and celebrations, intertwining them with pop culture and relevant topics; the bottle dressed up as a Christmas tree, or Marilyn Monroe. Contrast these with today's campaigns from the vodka brand: clear communication that Absolut boldly stands for diversity and inclusion, illustrated by cocktails that aim to inspire people from all backgrounds to mix and socialise.
An analysis of the difference between Stella Artois 90s campaigns and todays elicits a similar result. In the 1980s/90s agency Lowe's tagline for the brand was "reassuringly expensive", and the cinematography mirrored that of European films. The 2022 campaign could not be more different. By embracing its beer's naturally unfiltered qualities, particularly in its "au naturel" campaign, Stella speaks to realness, authenticity and naturalness, a reflection of modern societal values and consumers' demand that brands embody these.
The evolution also encompasses trust: whereas 30 years+ ago, consumers would trust that their product experience would be good, that then evolved to "I trust my customer experience will be good" once brands started to realise the importance of experiences and on-demand offers. Fast forward to Patagonia's "Don't buy this jacket" campaign in 2011, as consumers now need to be able to trust that a brand's impact on society will be good. In the latest Edelman Trust Barometer, 88 percent of consumers now believe that companies have a responsibility to demonstrate their purpose in society. When Larry Fink, Founder & CEO of Blackrock investment giant said: "Society is demanding that companies, both public and private, serve a social purpose. To prosper over time, every company must not only deliver financial performance, but also show how it makes a positive contribution to society," he presented a mandate – and a significant opportunity – for businesses and brands to lead purpose-led initiatives for both the environment and society.
You can clearly see that drinks brands are rushing to transition themselves as purpose led. From a societal perspective, we see brands like Bailey's repositioning itself to be a vehicle for feminine friendship with their 2022 campaign's "here's to us" tagline. Long gone are the sexual insinuations and male ogling seen in their campaigns of the 90s, epitomised by slogans like "Melt into a Baileys". Likewise, Australian beer brands such as Hughie's and Sparkke use their packaging and communication to promote conversations on a broad range of important topics, including drought, climate change, sexual consent and inclusion.
Environmental sustainability is a particular area that drinks brands can make their mark. There are a plethora of brands that have either repositioned themselves or companies have created new ones scratch with a sole purpose of environmental sustainability. Wise Wolf by Banrock Station (below) is a new wine brand created by Accolade Wines in 2022 as a bold and unapologetic message to the industry: start building better packaging solutions.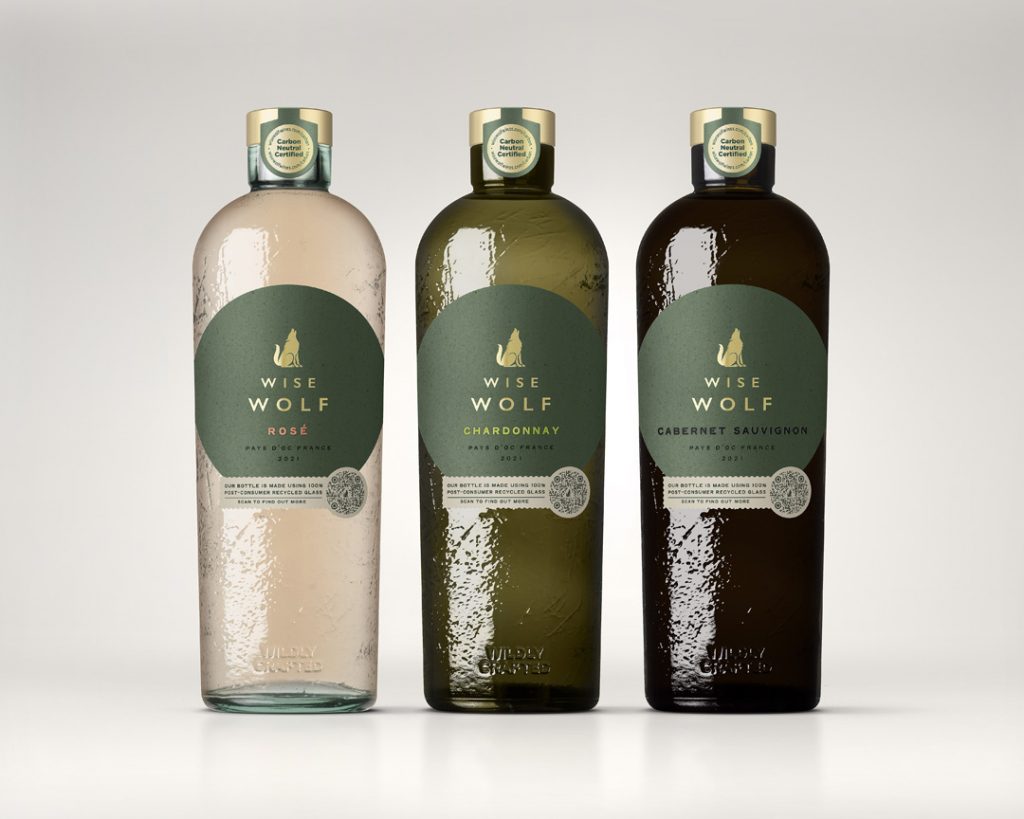 The hope is that it will pave the way for others to join them on a journey towards a more circular future. Every material used in the packaging has been carefully considered, along with evaluating the environmental impact of freight methods, routes, bottle shape, and size. The total pack is made from 95.1 percent recycled content, the bottle is 100 percent post-consumer recycled glass cullet, the labels made from 100 percent recycled paper. That remaining 4.9 percent comes from the virgin saranex liner and bonding agents used within the packaging.
Another wine brand, Tread Softly, was developed in 2019 with environmental sustainability at its heart. With a tree planted for every case sold, the Tread Softly forest now has almost one million trees. It gives consumers the chance to drink a delicious glass of wine at the same time as feeling they have made a choice that will have a positive impact on society.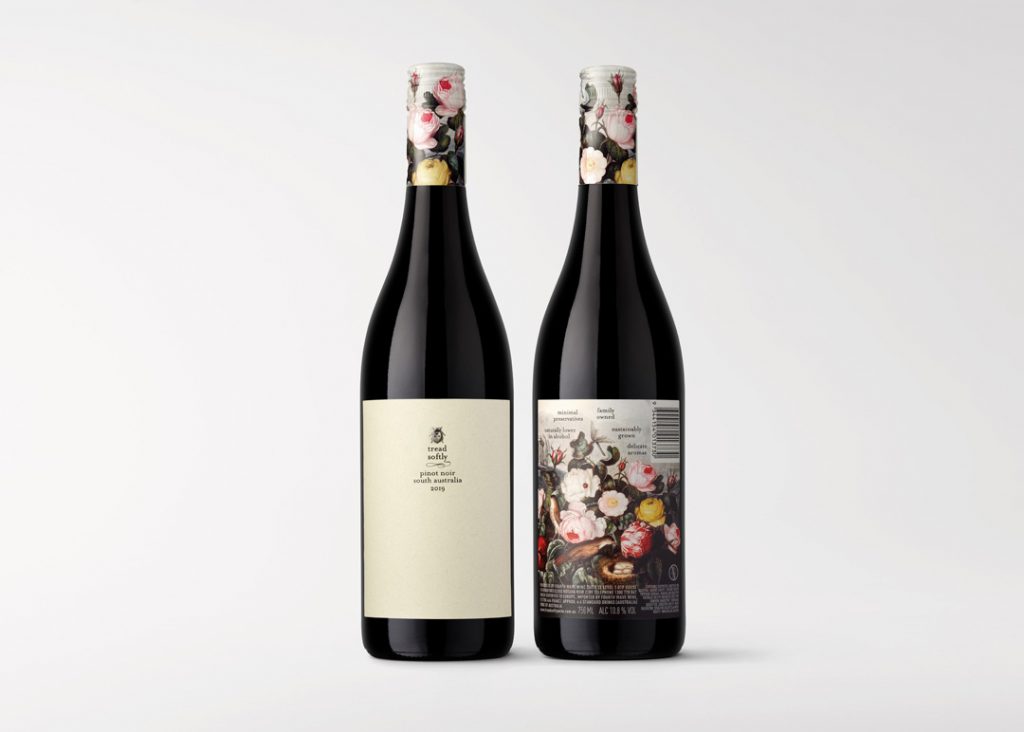 Brewdog has been aggressive in its promotion of its environmental creds, from becoming carbon negative, to its upcycling of food waste and would-be-trashed cans. It has launched several lines that address different aspects: Mega Beer (using 20 percent surplus bread), Bad Beer Vodka (made from would-be-discarded older beer) and Cosmic Crush (using defective or end-of-life fruit). Being purpose-led is now intrinsic to the brand positioning of Brewdog.
Drinks brands are also contending with a generational decline of consumers drinking alcohol within Millennials and Gen Zs.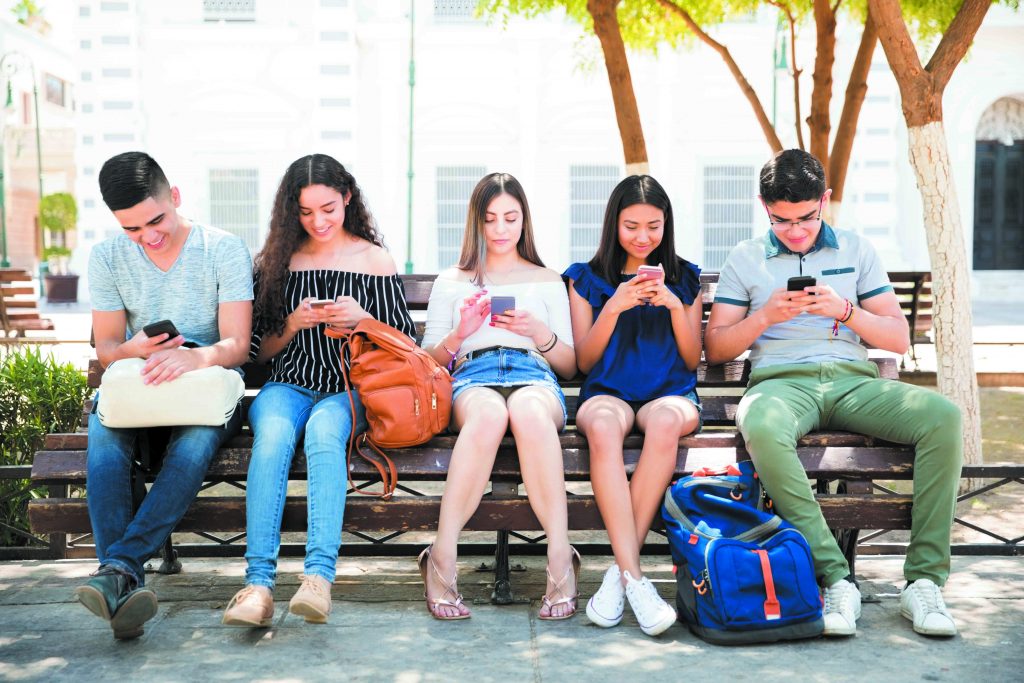 Yet we know that these consumers are attracted to those purpose-led brands. Added to that is a 175 percent increase in valuation of brands that have a high sense of social purposes, versus an 86 percent median growth rate and the 70 percent growth rate for brands with a low sense of purpose. [Kantar, 2020] It's no wonder drinks brands are shifting to being purpose-led at a rate of knots. The danger here is that they have to be honest, credible and transparent: they have to live these values in every aspect. If they don't, doubt will creep in, as we've seen recently in the revelations about Brewdog's employee harassment and inauthentic behaviour.
When there is a clear connection between brand and purpose, it helps drive consumer understanding and memorability, as well as engagement. As Fink points out, being purpose-led is now essential to future financial prosperity of businesses and brands.