Dr. Oetker Ristorante has announced a new look for its packaging, with all-new photography, design and colourways to create a fresh new look in the pizza aisle, but with the same delicious, Italian-inspired taste we know and love.
Alongside the new look for the well-loved pizza brand, Dr. Oetker Ristorante are introducing 3 exciting new flavours to the range.
A brand-new Pepperoni Mozzarella Pesto pizza is joining the core range (below). The classic Ristorante thin & crispy crust will be topped with irresistibly tasty pepperoni, mouth-watering mozzarella and a delicious pesto garnish.
Alongside the new pepperoni product, a new tier of premium pizzas; Ristorante Primo, have been introduced to the Ristorante range. The tier includes two flavours; Ristorante Primo Salame Piccante Nduja and Ristorante Primo Pollo Funghi Truffini.
The Salame Piccante Nduja pizza (see top) is topped with a deliciously creamy mozzarella, calabrese salame, nduja, peppadewÒ peppers and a sweet and hot honey garnish on a chilli infused crust.
The Pollo Funghi Truffini pizza (below) features tasty mozzarella, roast garlic chicken, crispy bacon, sliced mushrooms and a rich truffle garnish on an Italian herb infused crust.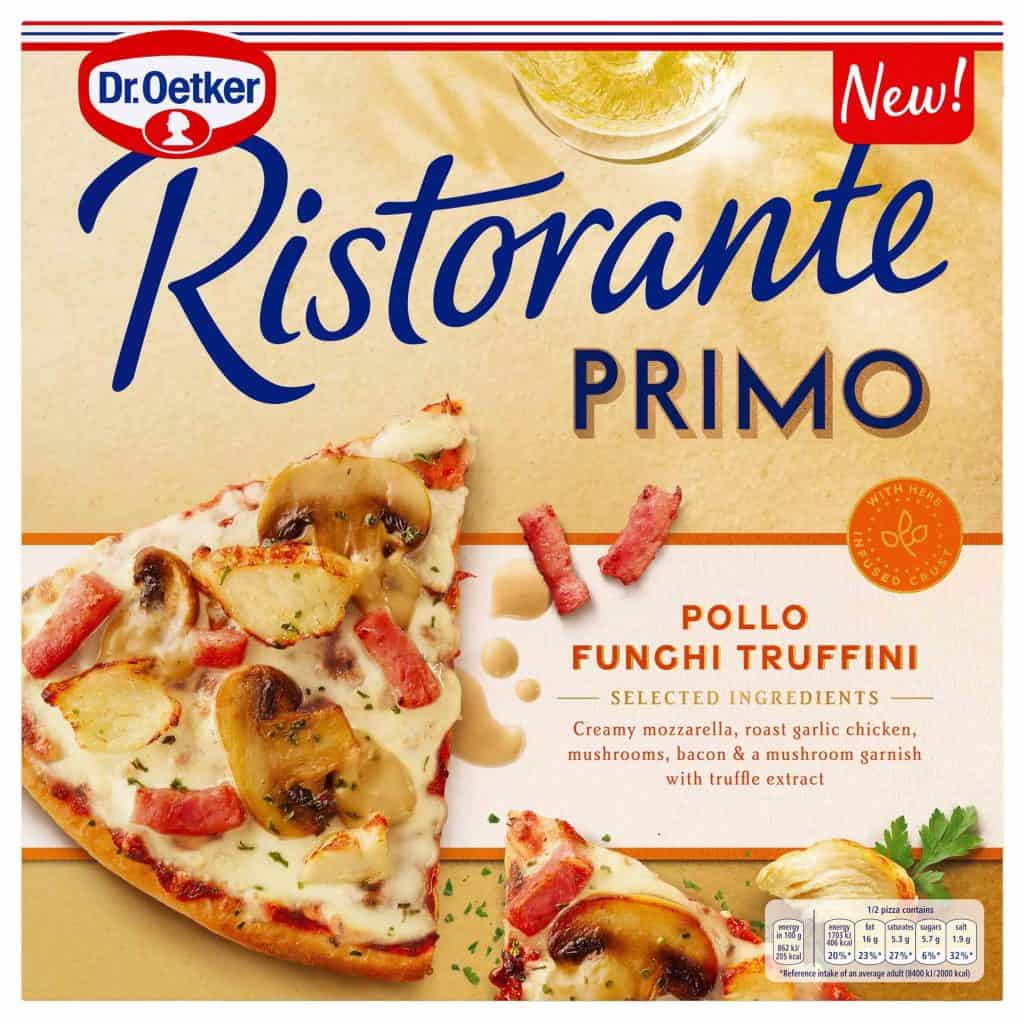 Laura Robinson, Senior Brand Manager at Dr. Oetker Ristorante said: "We're pleased to be able to announce our range of exciting new products to the frozen pizza category. We hope that Ristorante fans will enjoy the delicious new flavours and find new favourites within the Primo range."
She added: "Our new packaging adds a fun and fresh new look, and the latest flavours add exciting variety to the range while still retaining its much-loved classic Italian-inspired taste."
The trio arrived into Asda stores on the 14th August and will be rolling out into other major retailers later in the year.