A "disorderly" no trade deal Brexit could be more catastrophic for retailers' food supply chains than the Coronavirus pandemic.
That's the no-nonsense warning from Andrew Opie, Director of Food Sustainability at the British Retail Consortium, in address to MPs last week.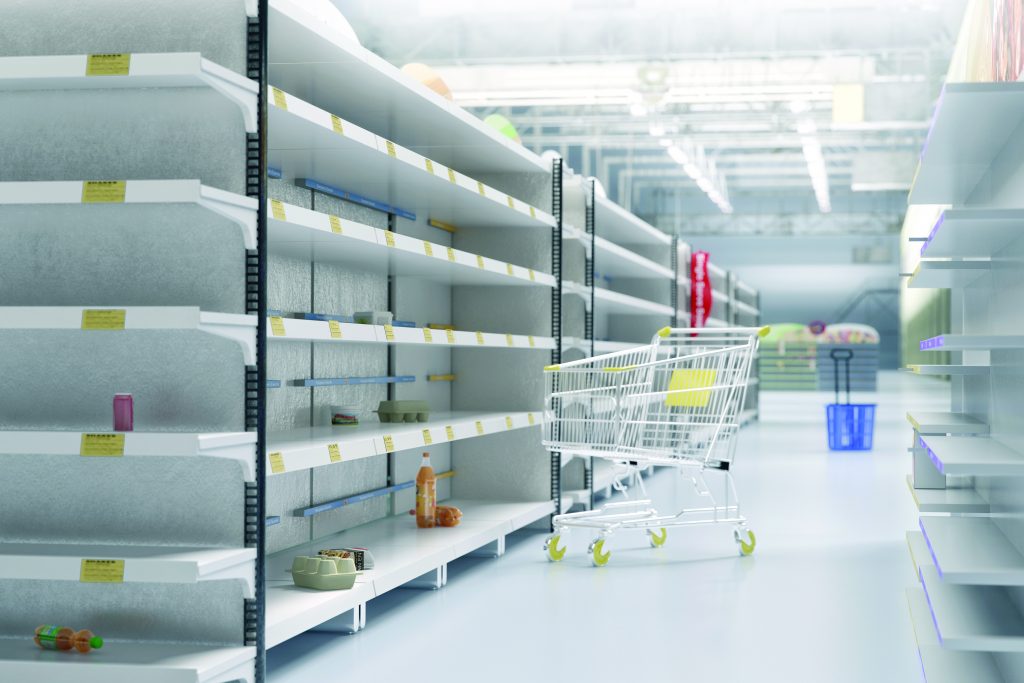 Opie discussed the unprecedented challenges of Covid-19, triggered by panic buying and general demand that topped a typical Christmas period.
"If we thought this was a problem, I think we should start looking forward to a disorderly Brexit in January," he advised the Environment, Food and Rural Affairs Committee. "If we get a disorderly Brexit we potentially face a bigger challenge to the food supply chain [than was] faced with Covid."
Mr Opie said that during the initial days of the pandemic, Italy "during its worst time" actually increased the country's pasta production and sent more to the UK because the "borders were flowing".
He added: "I think we need an orderly Brexit that allows food to flow, particularly across the Channel straits where I think 90 per cent of our lettuces and 80 per cent of our tomatoes and 70 per cent of our soft fruit comes from in January.
"Otherwise we won't have the food to move on to our stores. So I think, whilst we are incredibly resilient and we've got a brilliant workforce in this country, we can't do anything if we can't get the food into the country. Therefore the focus of retailers now is 100 per cent on what's going to happen on 1 January.
"Let's not go out of the frying pan into the fire, and that is exactly my warning to the committee, that we really need to focus on having a proper Brexit decision made in advance of January, otherwise we've got potentially a bigger problem than we had with Covid."
Farmers in the EU, meanwhile, have also warned that if the UK leaves with a no deal, the UK's food chains will be affected.
Copa Cogeca who are an umbrella organisation for farmers in the EU have warned that a trade volume of €58bn is at stake, as a no deal will affect the supply chains.
Prominent think tank The Bow Group has also warned Britain could run out of food. In a new report, it calls on the government to "take urgent action to prepare for such a crisis and restructure."
Ben Harris-Quinney, chairman of the Bow Group said: "If UK imports fall by just 13 per cent and domestic production also falls by 13 per cent, very realistic figures in the context of coronavirus or any other global crisis, British people will shockingly be at real risk of running out of food."