Employee share-owned packaging company Kite has expanded and added new lines of pioneering corrugated products to their offering
As expectations around sustainability continue to grow and more consumers lean towards eco-friendly shopping practices, it comes as no surprise that corrugated cardboard's popularity is increasing. Not only is it easy to recycle, going through the process up to seven times which saves on energy, water and raw materials, but the paper and pulp industry are already experts at converting it into new generations of cardboard.
In keeping with Kite's ethos of minimising both their own and their customers' impact on the planet, the employee share-owned packaging company has expanded and added new lines of corrugated products to their offering. This includes the expansion of their bestselling range of enviro-boxes, premium single wall boxes with superior strength and considerable environmental benefits. Enviro-boxes are an eco-friendly alternative to double wall boxes thanks to their manufacturing process which expends 30 percent less CO₂ emissions by comparison. Containing between 60-90 percent recycled content, enviro-boxes are made from lighter materials, meaning more units can be fitted onto a pallet, leading to lower shipping costs and a reduced carbon footprint when compared to double wall boxes.
These are available in many sizes and can be used to ship various goods, making them ideal for businesses with a large product profile. Supplied flat packed for easy storage, some sizes come multiscored to allow for adjustment and to keep shipping costs to a minimum.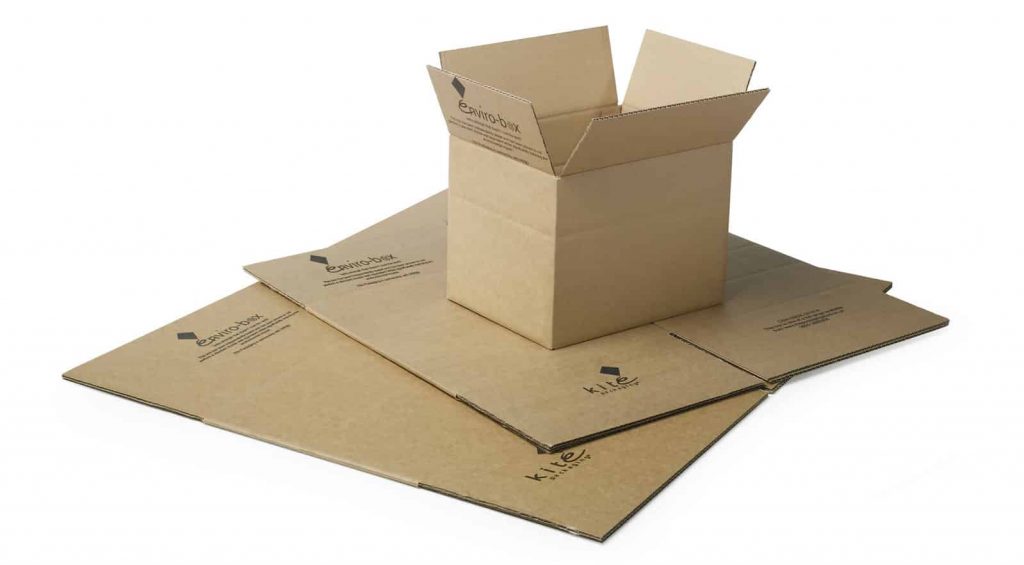 Kite has also added two new sizes to their popular ecommerce boxes, a staple for online retailers thanks to their rapid assembly in just seconds. Aided by a crash lock base and an integrated peel-&-seal adhesive strip, these boxes necessitate pack efficiency and fast order fulfilment. To enhance end-user satisfaction, a tear strip is included for easy opening. Manufactured with heavy duty single wall corrugation, these boxes provide suitable protection to a range of products during shipping.
Ecommerce boxes are made with sustainably sourced card and are widely kerbside recyclable. These lightweight boxes keep postage costs and carbon footprints to a minimum and are great for shipping cosmetics, jewellery, candles, baked goods, ceramics and homeware. In addition, Kite has introduced m spec mailers to their range.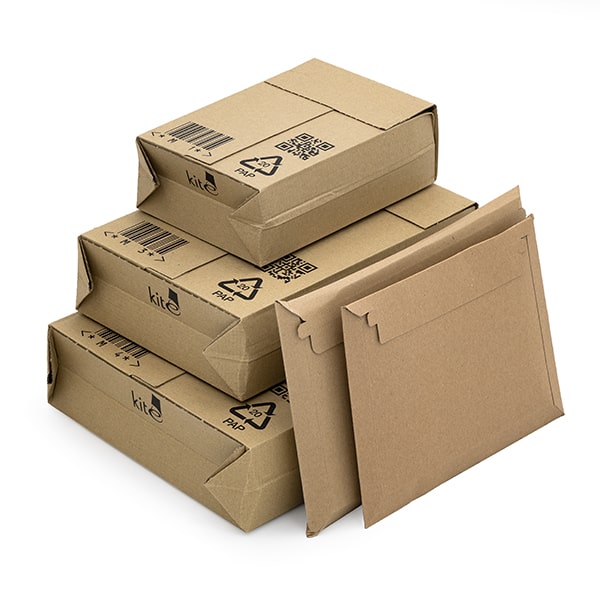 This is a corrugated mailer which can be used as a flat letterbox-friendly envelope or converted into a small parcel box. They feature an adhesive peel-&-seal strip for quick, easy and secure seals, while pre-creased grooves allow users to pop the envelopes out into a box easily, improving pick and pack efficiency.
Requiring minimal storage, these are a great solution for ecommerce businesses with limited storage space. M spec mailers are eco-friendly thanks their recyclability and biodegradability. Corrugated will play a massive role in the future of packaging. Kite has seen this affirmed through the shortlisting of their corrugated thermal box liners for the Environmental Packaging Awards. These were designed in an effort to move away from polystyrene products commonly used for this purpose. They are 100 percent recyclable and made from FSC certified materials, ensuring ethical sourcing in a growingly eco-conscious and responsible world.
Tel: 024 7642 0065